by Arkitrek | January 22nd, 2012 | Camps International, Other Projects | 3 Comments

North Borneo War Memorial
Imitation memorial curated by Arkitrek as part of the "Bonding with Gaya Street" Gaya Street Community Heritage Exhibition. By the North Borneo History Enthusiasts.
This war memorial was originally built to commemorate servicemen who gave their life to defend Sabah (named British North Borneo during the British Occupation) in WWI and WWII plus the 'confrontasi' with Indonesia in 1963-66.
The original site for the North Borneo War Memorial is in front of the current Pizza Hut restaurant on Jalan Gaya (Gaya Street). For decades, shop owners along Jalan Gaya and the community around here lived with the statue. Back then it was regarded as a landmark for the local people, but now relocated to the less frequented City Park it is losing its meaning to society.
An imitation monument on the original site aims to inspire our community to collectively establilsh an identity for our built heritage and the people who have helped shape the character of Kota Kinabalu. This monument will contribute to the character of Jalan Gaya and represent a sense of belonging and identity for the people in the immediate surroundings. The use of natural materials and traditonal weaving techniques will remind us that cultural heritage is not always set in stone edifices and that cities are still linked to their rural hinterlands.
The Bonding with Gaya Street Ehibition with culminate on the 11th Feburary 2012 after a week of events and installations. The imitation war memorial is being built with the help of Camps International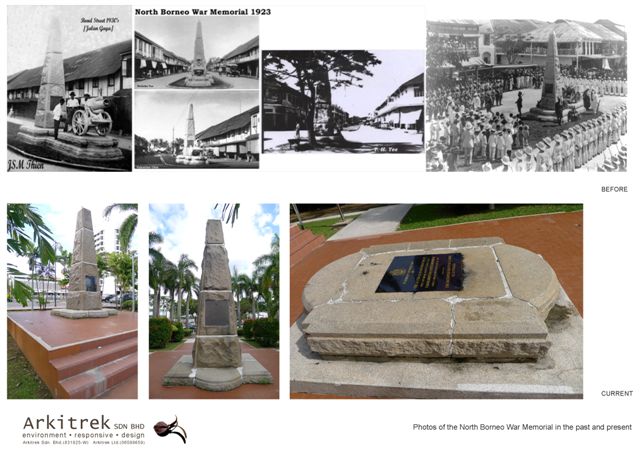 The Memorial present and past in maps and photos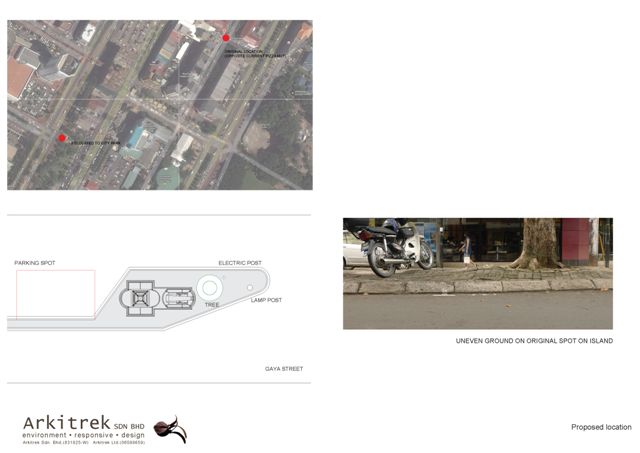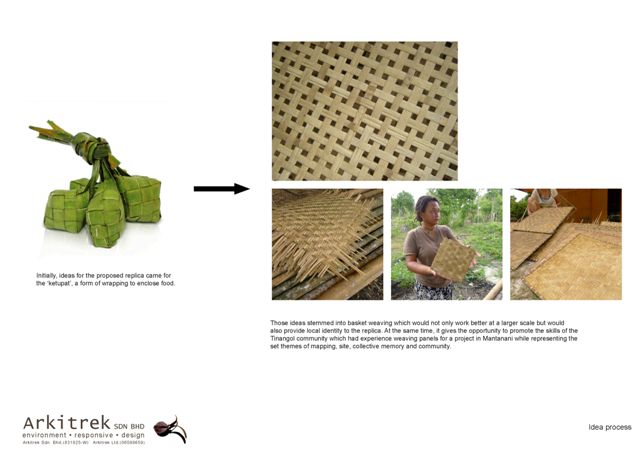 The imitation design concept started from ketupat and traditional weaving.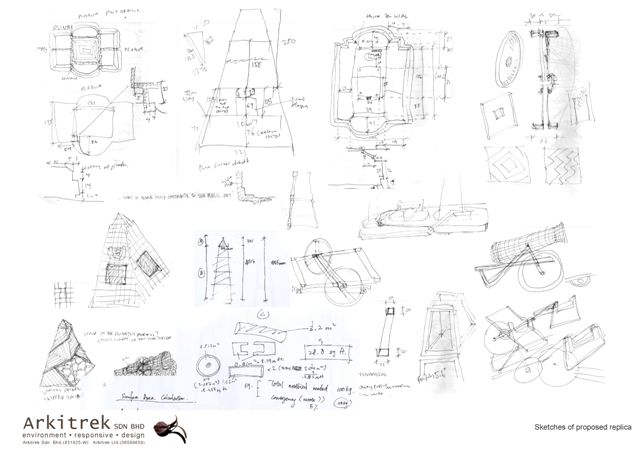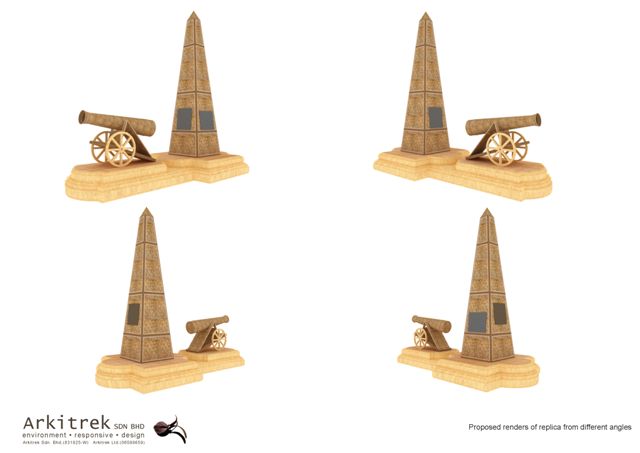 The imitation monument will be full size, made from timber and bamboo.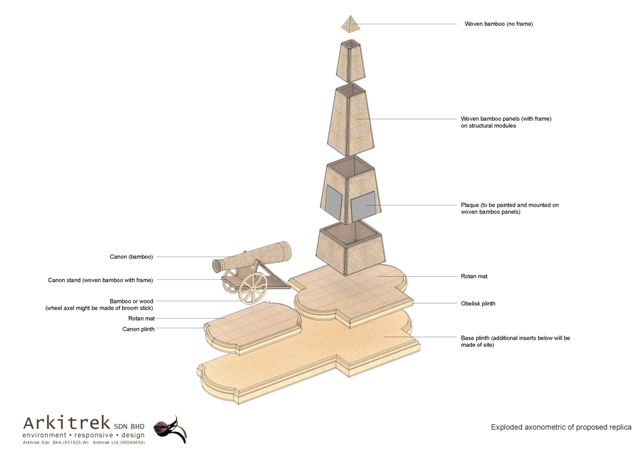 The design has been broken down into smaller components to allow off site prefabrication.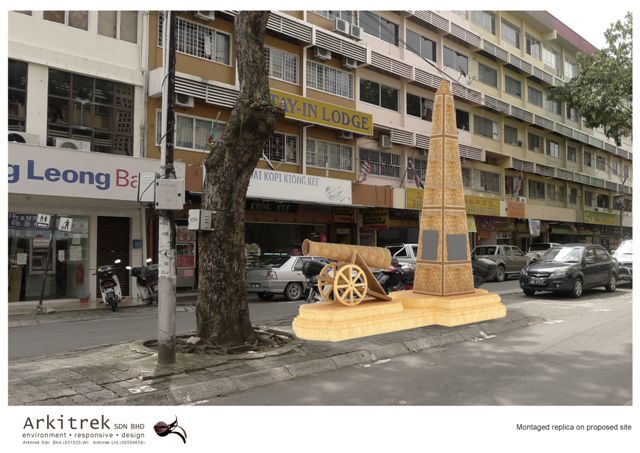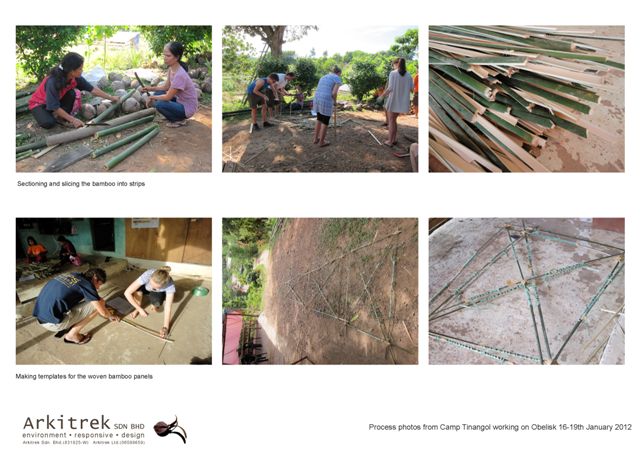 The bamboo panels are being made by artisan weavers from the Tinangol area near Kudat in the north of Borneo.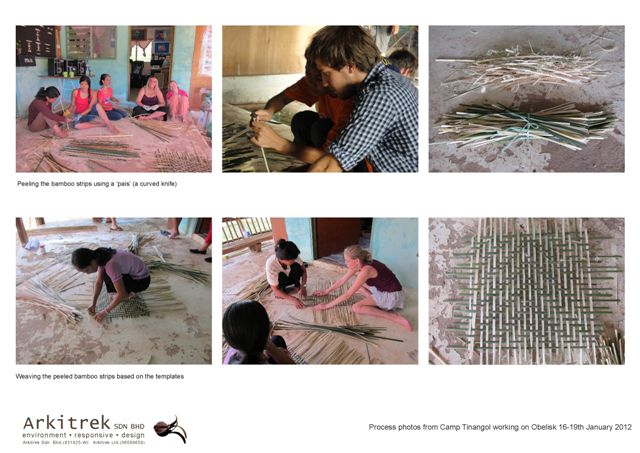 The artisans from the Rungus ethic group are being assisted by overseas volunteer tourists with Camps International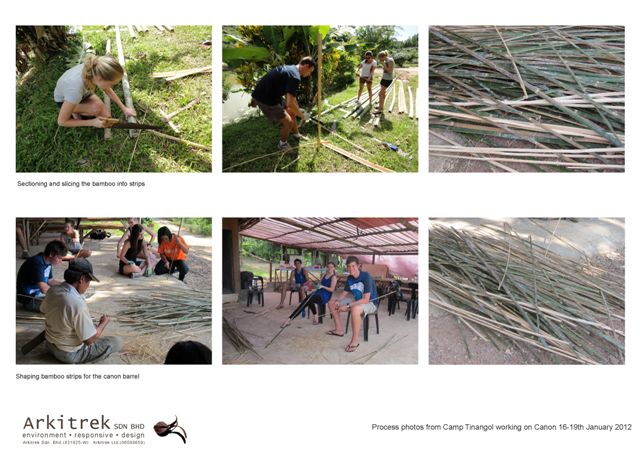 Camps International staff (orange shirts) and volunteers from Camp Tinangol have taken to the challenge with gusto. Seen here building the wheels for the cannon.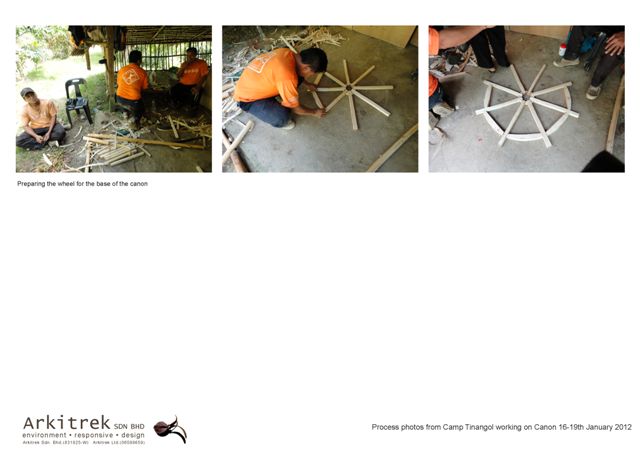 The race is now on to get the imitation North Borneo War Memorial complete in time for the exhibition.

Related posts
3 Comments for Bonding with Gaya Street