by Ian | June 13th, 2011 | Borneo Rainforest Lodge | 2 Comments

Photos by Calvin Ng, courtesy of Borneo Nature Tours.
One year after completing the renovation of the Main Lodge at Borneo Rainforest Lodge, here's what it looks like. To see what it looked like during renovation check out these earlier blog posts.
BRL Renovation – Demolitions
BRL Renovation – Update
We gutted the old place and turned everything around and uplifted it. Two big themes in the design were to improve the feeling of connection to nature and to make the public areas more welcoming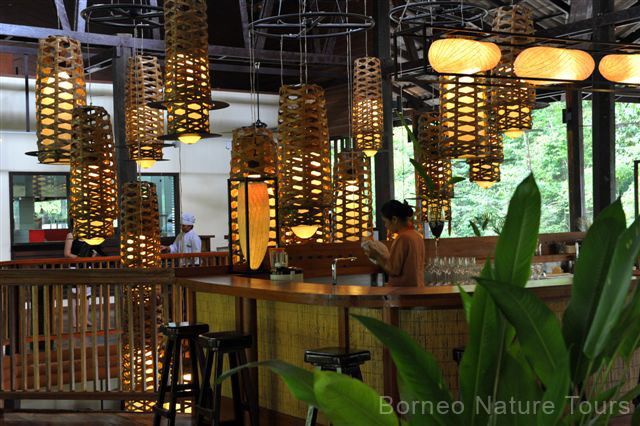 The bar is now in the heart of the building so there is no excuse for the bar staff to miss the fact that you need a top up, wherever you're sitting.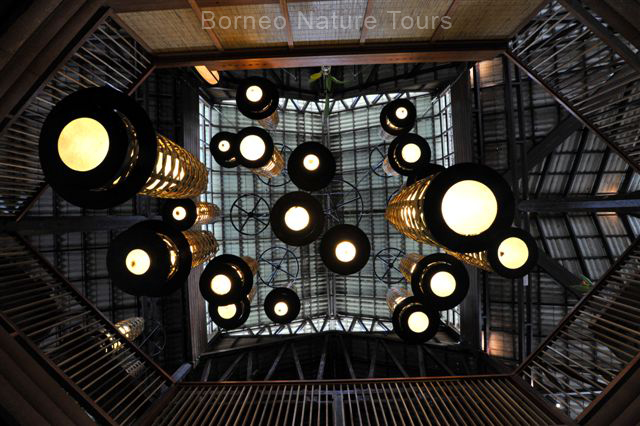 The central atrium has a feature light installation by De-Lighting of Bali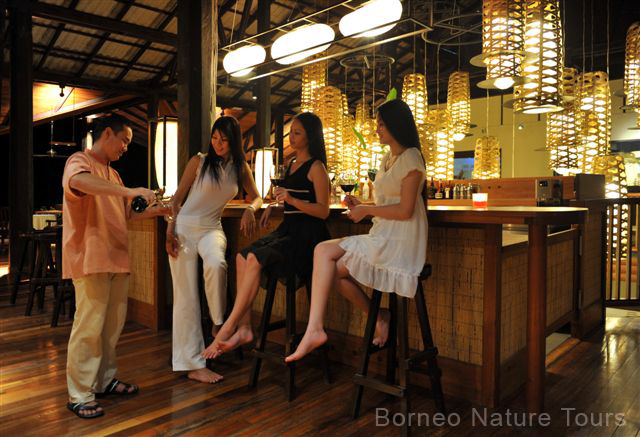 The lodge may be in the middle of the jungle but you can still look classy, even without high heels! This is barefoot luxury you know.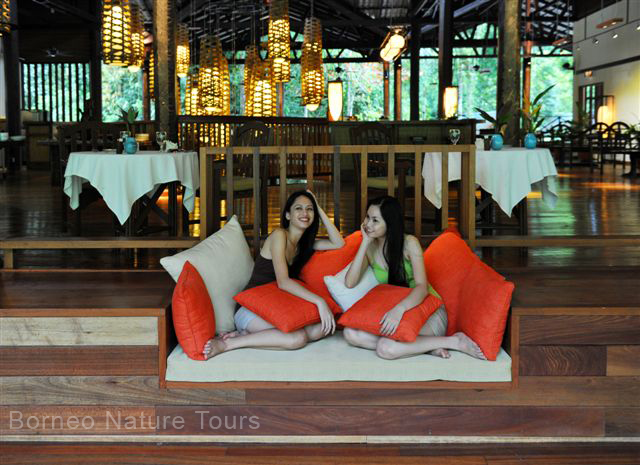 It's hard work jungle trekking so why not sit on a day bed and let the nature come to you. From this spot the view's usually better the other direction, where you can see a jungle festooned river bank and if you're lucky; hornbills, orang-utans, gibbons and mist.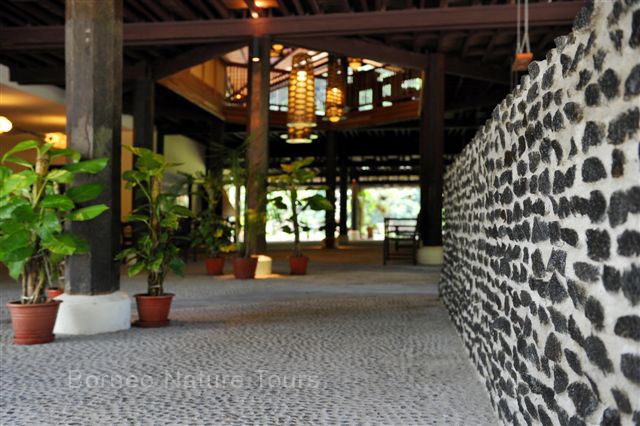 On the ground floor we've brought the environment into the building. The split stones in the wall come from the River in front of the lodge, as to do the floor finishes.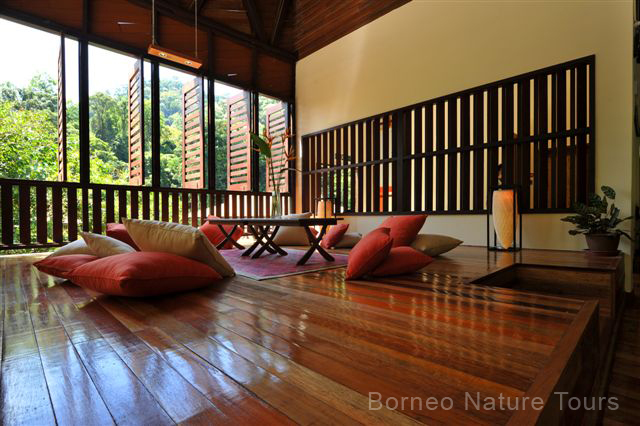 We've opened up more of the first floor perimeter to the outdoors. Louvre shutters can close down during downpours and the screen in the background is designed so you don't see the toilet in one direction but in the other direction the bar staff can still keep an eye on the progress of your drink.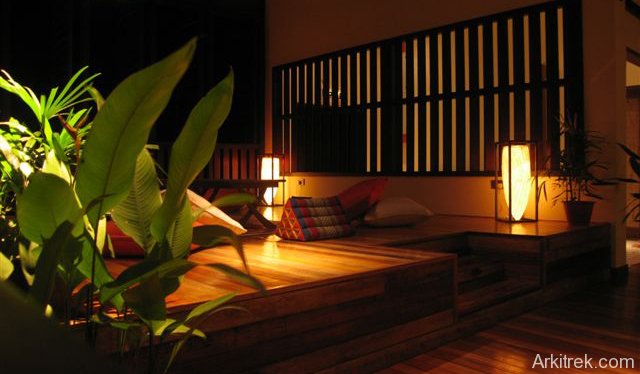 Related posts
2 Comments for Borneo Rainforest Lodge: Main Lodge Photos