by Ian | May 12th, 2013 | Bornean Sun Bear | No Comments

Construction of a new visitor centre for the Bornean Sun Bear Conservation Centre (BSBCC) has started. The project is funded by Yayasan Sime Darby and is due for completion in January 2014. This is the final piece of the BSBCC project which we started working on in 2006. The first bear house was completed in 2009 and a public observation deck in 2012. The centre will open to the public in 2014.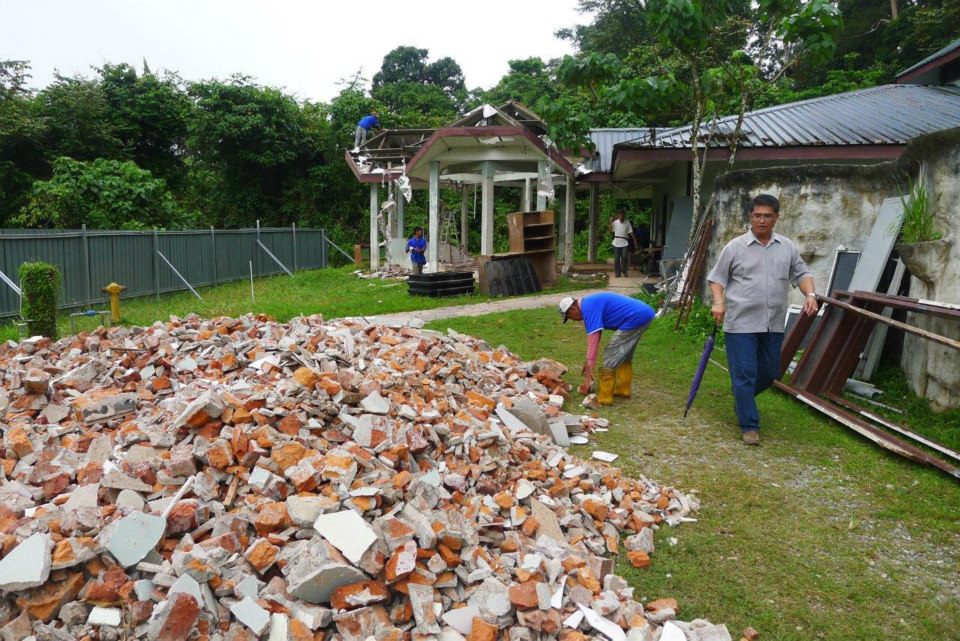 We started by demolishing part of an existing building. The foundations will be re-used and all that hardcore will be re-cycled as hardcore for new concrete slabs.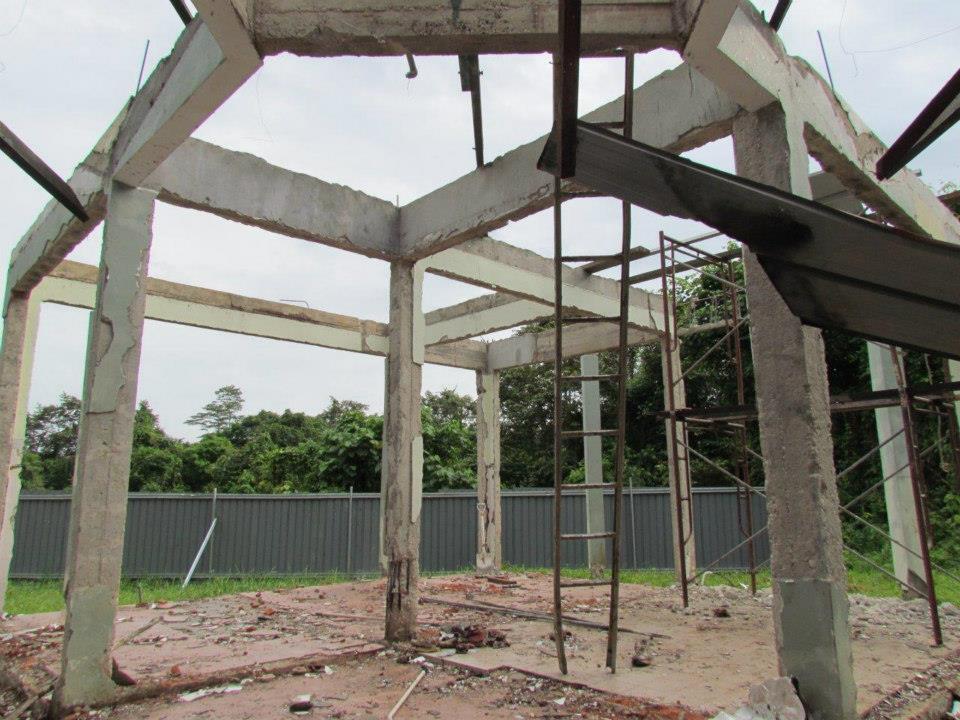 This reinforced concrete frame all comes down. A new steel frame will be built on the existing foundations. All steel and hardcore will be recycled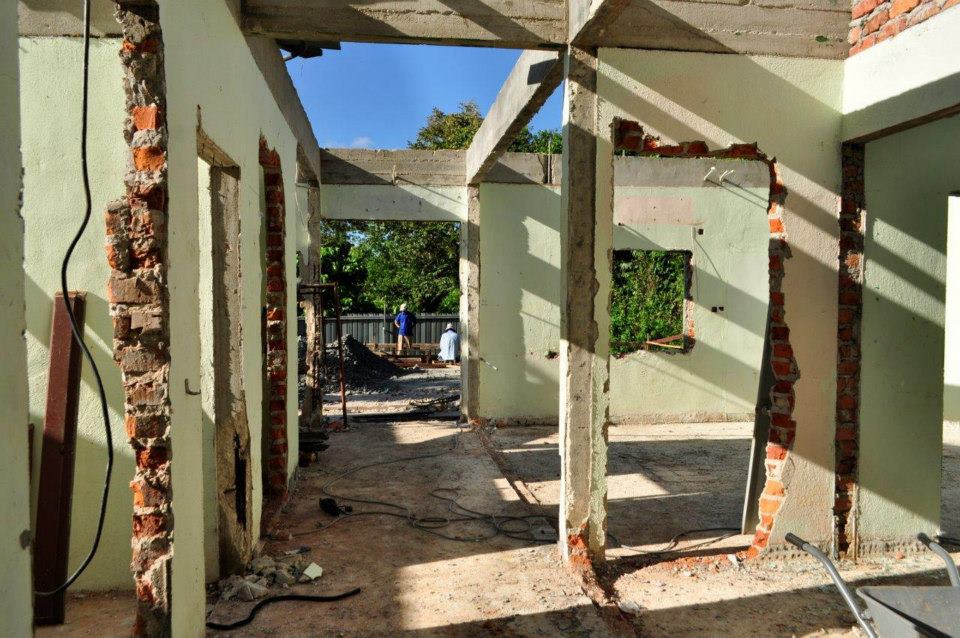 We're retaining most of an existing brick and RC structure, just replacing the termite eaten roof and re-configuring some door and window openings.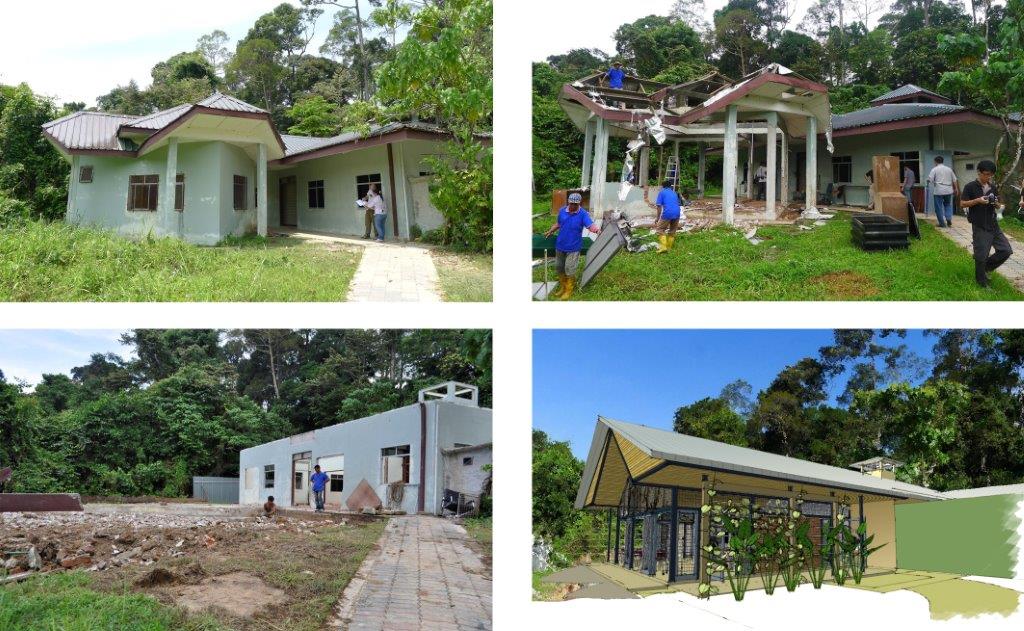 Demolition sequence and SketchUp of the design proposal. Watch this angle of view as the construction progresses! You're seeing the view that visitors will see when arriving at the centre.