by Arkitrek | September 23rd, 2013 | Arkitrek Camp, Buayan | 3 Comments

by Thomas Henderson-schwartz
Kampung Buayan Bio-Cultural Heritage Centre
The Brief
The Bio-cultural Centre will serve as a place for Buayan and surrounding communities to gather, perform, practice, learn and share their local culture with each other and with visitors. Our team of design students from Edinburgh, UK are designing and building to benefit the Ulu Papar community and create an icon to represent their accumulation of bio-cultural research.
The Team
Lewis Kelly (previous Arkitrek Intern) and I contacted Arkitrek to set up a team of Edinburgh students for a Design and Build. The project offered in Kampung Buayan seemed like an exciting challenge. After a minimal amount of advertising we had over 40 applications from a variety of students from different academic fields. A series of interviews allowed us to narrow down to a final team of 15 people including architecture, engineering and fashion students. Meet them here: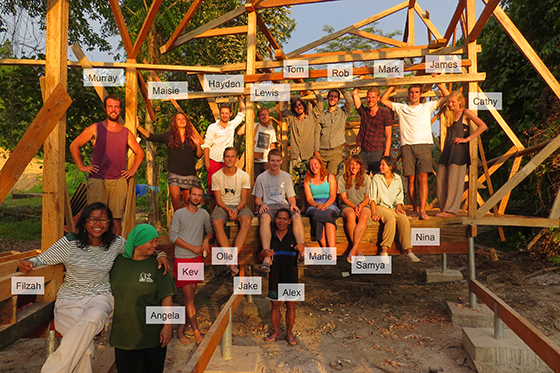 The Fund-raising and Research
Throughout the university semester (alongside our degrees) we managed to raise a total of £6800 towards the cost of building through a variety of events. These included hosting ceilidh's (Scottish dances), an architectural quiz, a blind date event and sponsored events such as swims, bike rides and half marathons. Most lucrative was selling cheese toasties outside clubs late at night.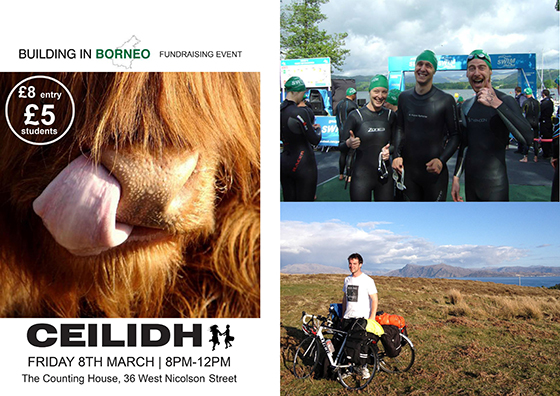 We also researched local construction techniques, having a workshop with bamboo expert – bamboo Jack – who taught us how to join bamboo. Another experiment included building an earthbag wall in Marie's garden, which withstood her dad's tractor crashing into it!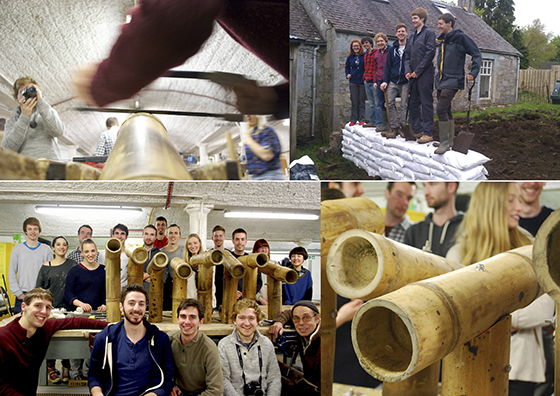 The Trek
Kampung Buayan is located in the heart of the Crocker Range at the centre of the historic Salt Trail. This was to be the start of our trip, trekking through the jungle, braving raging rivers and hungry leeches.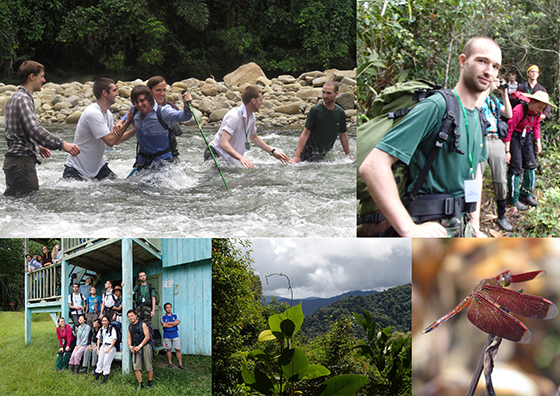 The Design
We started the design by a series of group workshops. The highly enjoyable "What If" exercise allowed us to imagine the great extremes of what we could come up with. "What If" the building: was made of rice, had see-through sewage pipe, could only be accessed by rope swing etc.. A meeting with community members gave us a great insight into the expectations. We came up with about 4 completely different designs initially which were whittled down to the final design. We then presented this to the villagers after church, nervously hoping that they would like what we had come up with. Thankfully they loved the design and we were given clearance to start construction.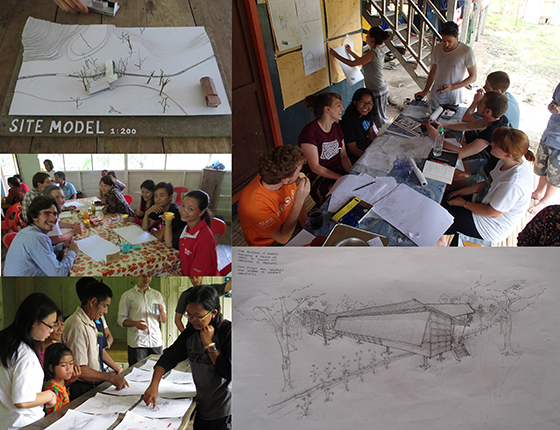 The Construction
The inaccessibility of Kampung Buayan means that the cost of transporting materials in was well beyond our budget. Therefore we had to collect as much as possible from site and surrounding area. A monstrous initial task was collecting aggregate by hand from the river! The timber required was milled by chainsaw by the local men of the village. At the end of our 6 weeks we had designed and built the entirety of the super-structure alongside some fun details, including the bamboo peep wall, earthbag formed concrete amphitheatre and a floating bamboo staircase.
I'm going back into Kampung Buayan this week and will hopefully finish off the construction as soon as possible. Updates to follow….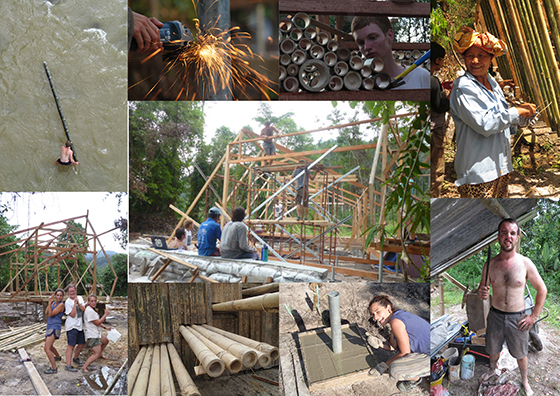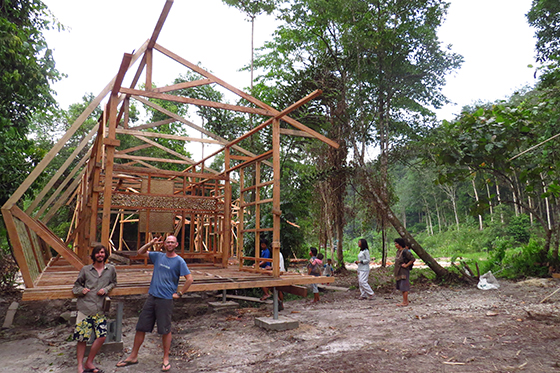 Further reading on the Global Diversity Foundation site
3 Comments for Buayan Blog