by Ian | April 1st, 2013 | Green Materials & Products | One Comment

In May 2012 an Arkitrek Camp team made a first-flush diverter for a rainwater harvesting system on their design for the Mantanani Bunkhouse. Here's how it works.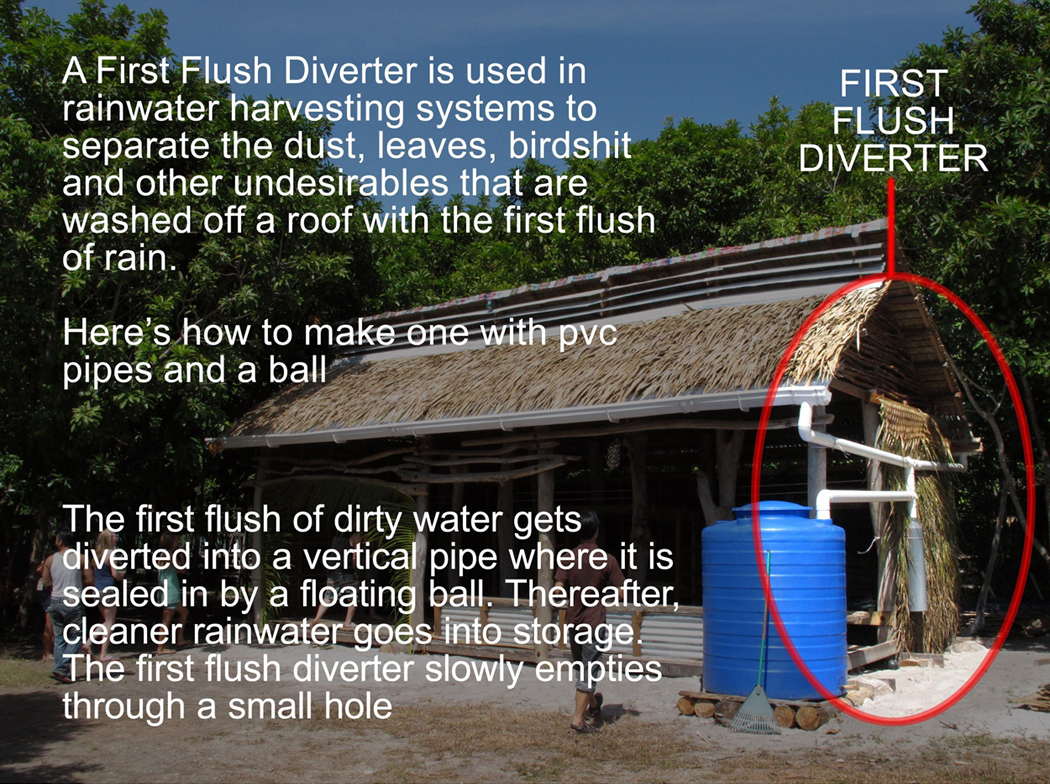 This building has a roof area of approximately 45m² which means that 1mm of rain will yield approximately 45 litres of water for collection. The first flush diverter with a volume of 35 litres is designed to divert the first 1mm of each rainfall. There's no science or research behind this figure, it just feels 'about right'. The roof is traditional nipah palm thatch with a strip of galvanised corrugated steel at the eaves to collect water neatly into a gutter.
The following drawing is available in PDF format


Arkitrek First Flush Diverter by Arkitrek is licensed under a Creative Commons Attribution-ShareAlike 3.0 Unported License.
Based on a work at http://arkitrek.com/http:/arkitrek.com/first-flush-diverter/.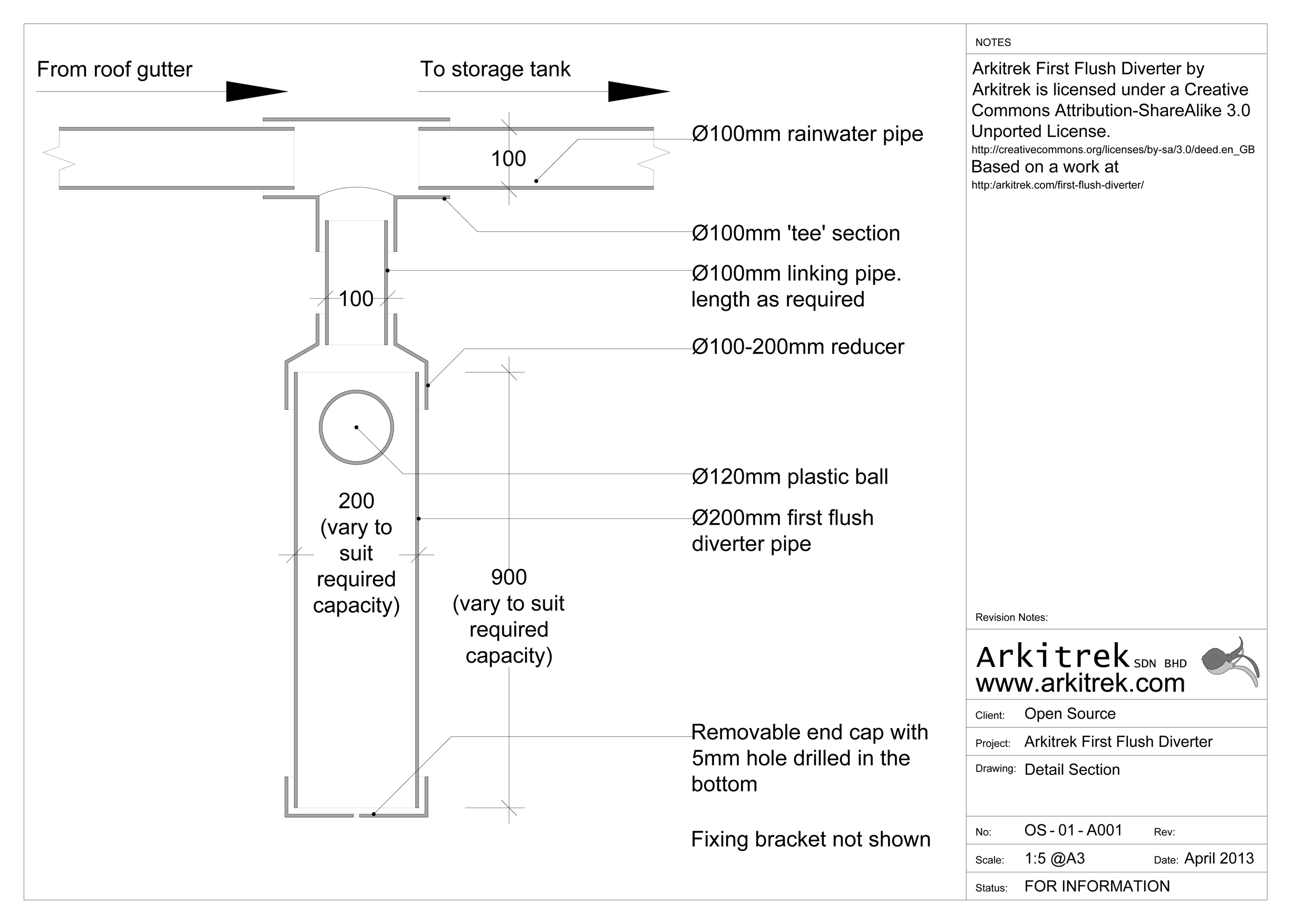 One problem we had was getting the end cap of the diverter to stay on under more than 1m of water pressure. In the Mantanani bunkhouse we wedged a stick between the cap and the ground. We used old flip-flops to make a water tight seal at the end cap. Old wetsuit or lorry inner tube will probably work too.
We'll be making a couple more diverters this year and will update this page with any design enhancements, particularly as they relate to a bracket to both fix the diverter to a building and hold the end cap in place. If you've made a first-flush diverter yourself, please share your experience by leaving a comment below or by contacting us.
One Comment for First-Flush Diverter