by Arkitrek | November 17th, 2010 | Arkitrek Volunteers, Camps International, Mantanani Kindergarten, Tinangol Kindergarten | No Comments

Text and Photos by Eoghan Hoare
Ed. Eoghan Hoare was the first Arkitrek Volunteer to be placed with our partner Camps International in Borneo. His job was to help design and build two community kindergartens; one at Tinangol and the other at Mantanani. Eoghan has helped raise the bar on these projects both in construction quality and design innovation. He has also become an unwitting ambassador for Co Cork in Kudat, helped no doubt by the fact that he learned not to say no. Allow Eoghan to explain.

Galons of RICEWINE…. Hours of BEACH VOLLEYBALL… 2 KINDERGARDENS & 1 dodgy HARDWARE store later……!!!
So three months on and already its home time. These past months have been both immensely enjoyable, exciting and testing all in the same breath; and as good things tend to do, have flown by all to quickly.
However, this isn't a blog telling you about all these great times; It would be inconsiderate of me to harp on about the three weeks spent on Mantanani, a tropical island paradise, where in between work I went swimming, wakeboarding, kayaking, snorkelling (with baby black tip sharks) and even managed to get reasonably competent at playing beach volleyball with the locals. Neither do I feel the need to regale stories of two fantastic months spent living with the Rungus community where amongst other things I was lucky enough to be invited to three weddings and one anniversary of a funeral. Amazing people!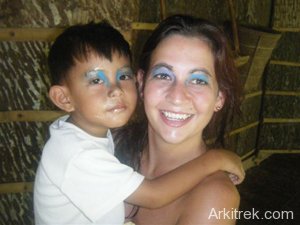 Instead I'm going to let all you potential visitors in on a small but vital cultural difference between these great people and us Europeans. Sabahan's can't say 'no'. Now you may think this isn't such a big deal however knowing this small piece of info is crucial to survival in Sabah especially if your intention is to work here. Think about the amount of 'yes' or 'no' questions we ask on a daily bases that if answered yes `rather than no could potentially mess up even the best made plans.
In the same breath, if a question is more complex and the answer is unknown then you may end up with a sort of half answer.
For example I once asked Zul (for those of you who haven't had the pleasure of meeting one of the most famous Sabahans; he is the camp manager in Tinangol)
"Is Kota Belud north or south of Kota Kinabalu?"
The answer, I quote was; "Yes yes, north-south"!
Now don't get me wrong here, I am not for a second implying that Sabahans are in any way dishonest people. The complete opposite is true in fact. I once left a €2 tip (mean I know) in a restaurant in Kudat and the waitress chased me half a mile down the road to return it. This necessity to say yes stems from a continuous necessity to please.
So here in lies the difficulty of trying to build two kindergarden schools in remote locations, with limited resources, a hardware store that has no comprehension of what a delivery date is (I'm talking weeks, not days) and a continual necessity to decipher the local chat.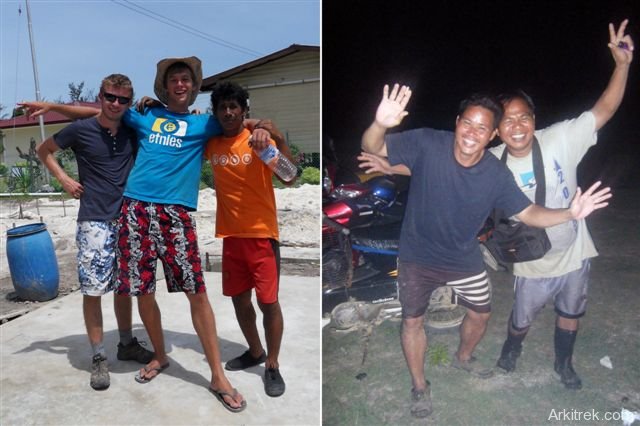 I guess the point I'm trying to make is if you are lucky enough to make it to Sabah and meet these great people don't get stressed when you get your main course arrives before your starter, when it takes two bar staff to serve one person a coke and you're hanging for a beer, when you've received the bill belonging to the party of 20 sitting next door to you. Set your watches to Sabahan time where everything takes that little bit longer and enjoy it.
Last piece of advice, as passed onto me by Ian on night one in KK after an hour of waiting for a box of Marlboro lights that I ordered three times (they were were out of stock and didn't want to tell me no, they didn't have any).
Always ask open questions. Instead of asking do you have Marlboro lights? Ask "What cigarettes do you have?". Alas, whilst that's great advice if ordering cigarettes, many questions aren't that black and white so all I can say is good luck and enjoy.
Big THANK YOU to Ian & Arkitrek, Camp Borneo, the local Mantanani folk (where the next volleyball world cup should be held) but a special thank you to the people of Kampung Tinangol for being so enormously welcoming.
Aramaiti!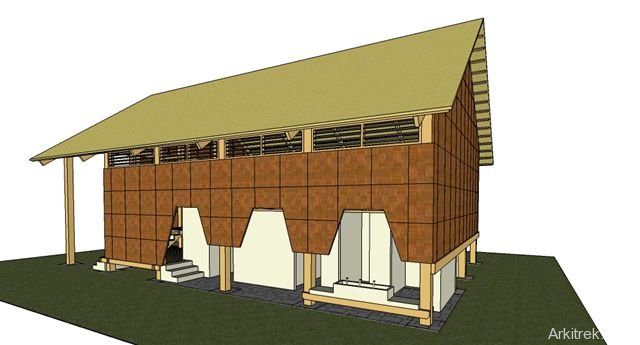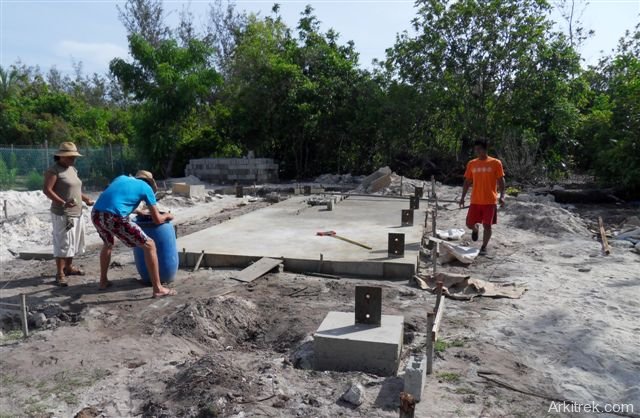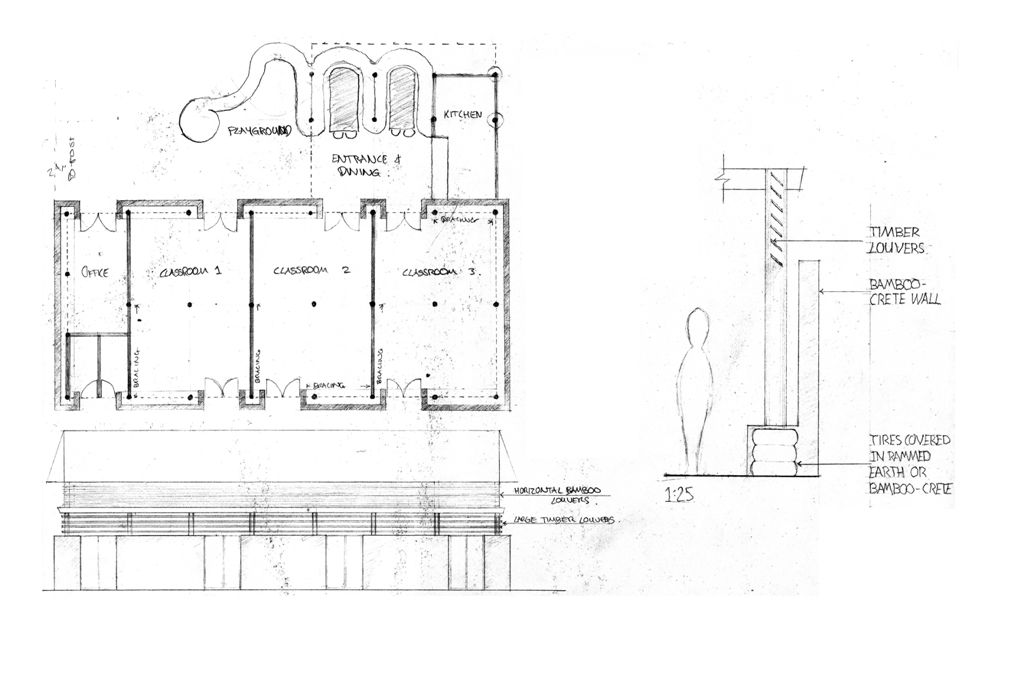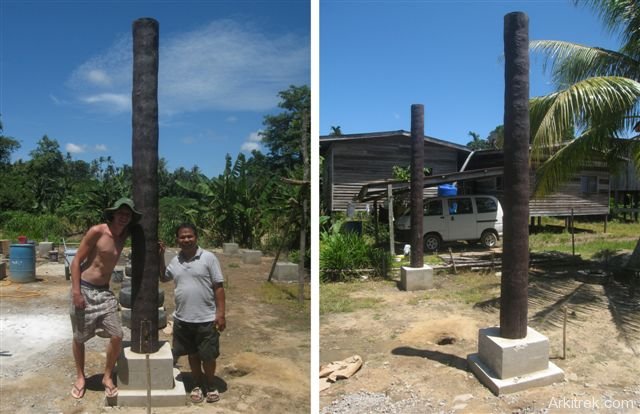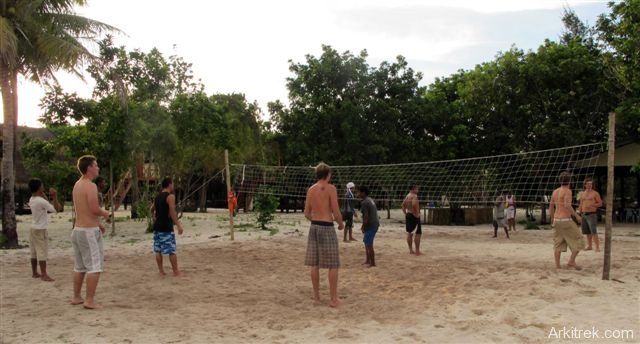 Related posts