by Arkitrek | November 19th, 2015 | Environment & Sustainability | One Comment

Stats
Client: Buildtech Enterprise (Design-Build contract)
Status: Under Construction since October 2014
Design Team: Nur Filzah Jamjam
Formerly an empty pavilion, the exhibition space will hold a permanent display of the Sabah State Forestry Department's Heart of Borneo initiative. The concept is to catch a glimpse of a forest and create an inviting square for staff to gather.
As a framework for design, we established that the space was effectively a city square, a focal gathering point in the mass of buildings that make up the forestry department headquarters. We said that a successful square needed 3 key elements; a defined edge, a clear route, and an aggregator to give focus, direction and activity to the space.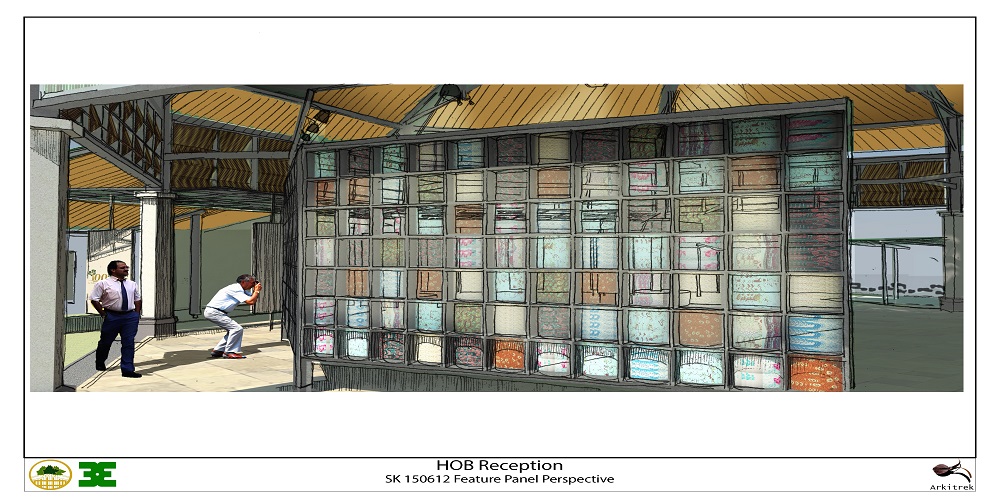 To signify the entrance and to attract people in, the aggregator is placed on the front. It is a composition of 168 images of forest organisms. Building a panel of pattern that is eye-catching, the position of the panel allows it to catch the morning sunlight and drawing a colorful shadow inside.
The screen panels on the high level perimeter use manila rope to protect the space from solar glare and rain mimic the light that reaches through the forest canopy, recreating the sense of fullness that someone gets when they are in the middle of the forest.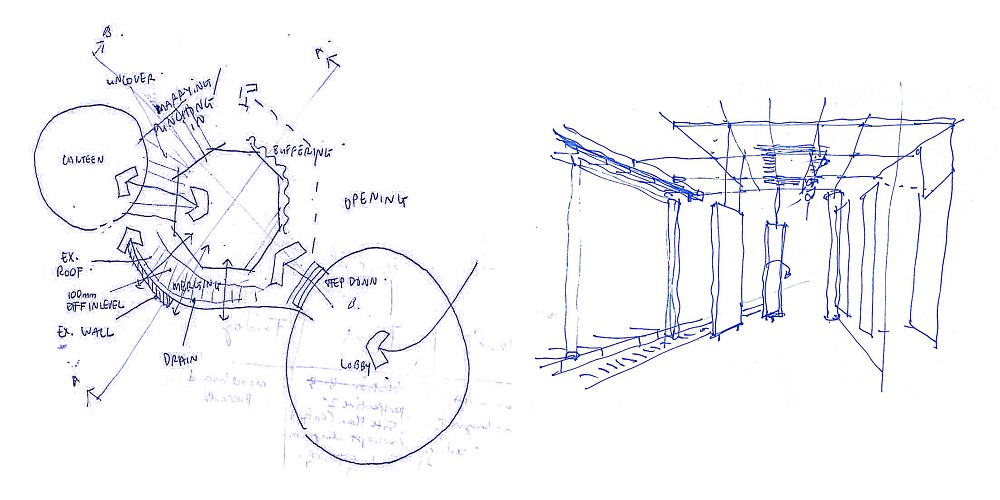 Information panels define the edge or the space and the route through the space. The new, translucent, top-hat roof improves the air circulation of the space, making it more comfortable and breezy for the visitor. The flat panel decorated with the flower petals pattern mounted beneath the top hat filters the sunlight and compose the dazzling shadow on the floor. Artificial light by use of LED bulb is carefully placed to enhance the quality of space at night time.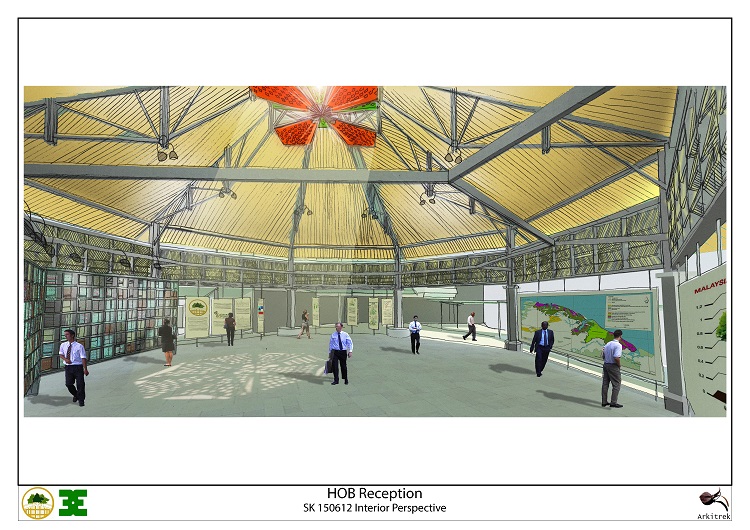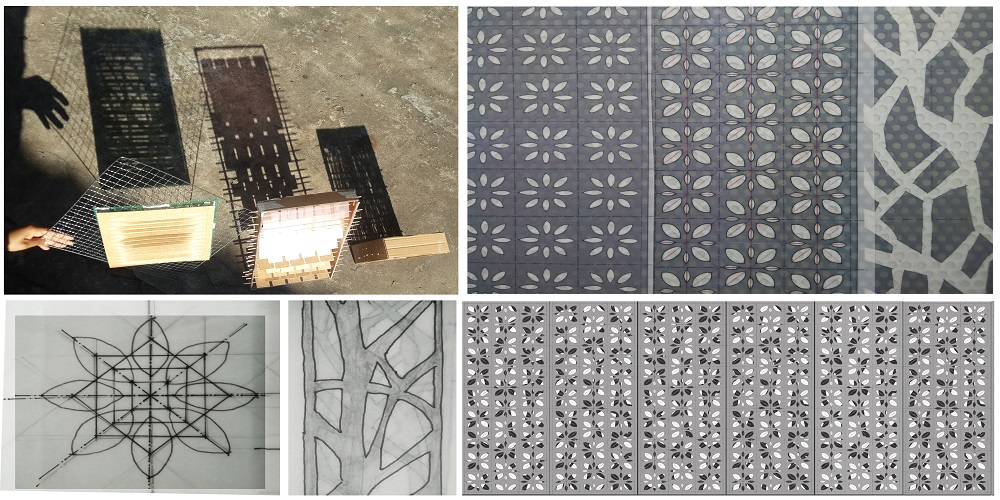 On the whole, the pavilion has converted to a reception area with unique character not yet found in the Forestry Headquarters. It is something for them to exhibit and promote their support for the initiative of the Heart of Borneo.
One Comment for Heart of Borneo (HOB) Exhibition Space