by Arkitrek | September 4th, 2013 | Arkitrek Interns | No Comments

Hands-on design experiences for Malaysians. Arkitrek Volunteers get opportunities for travel, hands-on learning, design, construction management, and to contribute positively to society and nature. We have two projects that need volunteers to start in October and November 2013 for 6 months. There is no Arkitrek fee for these opportunities.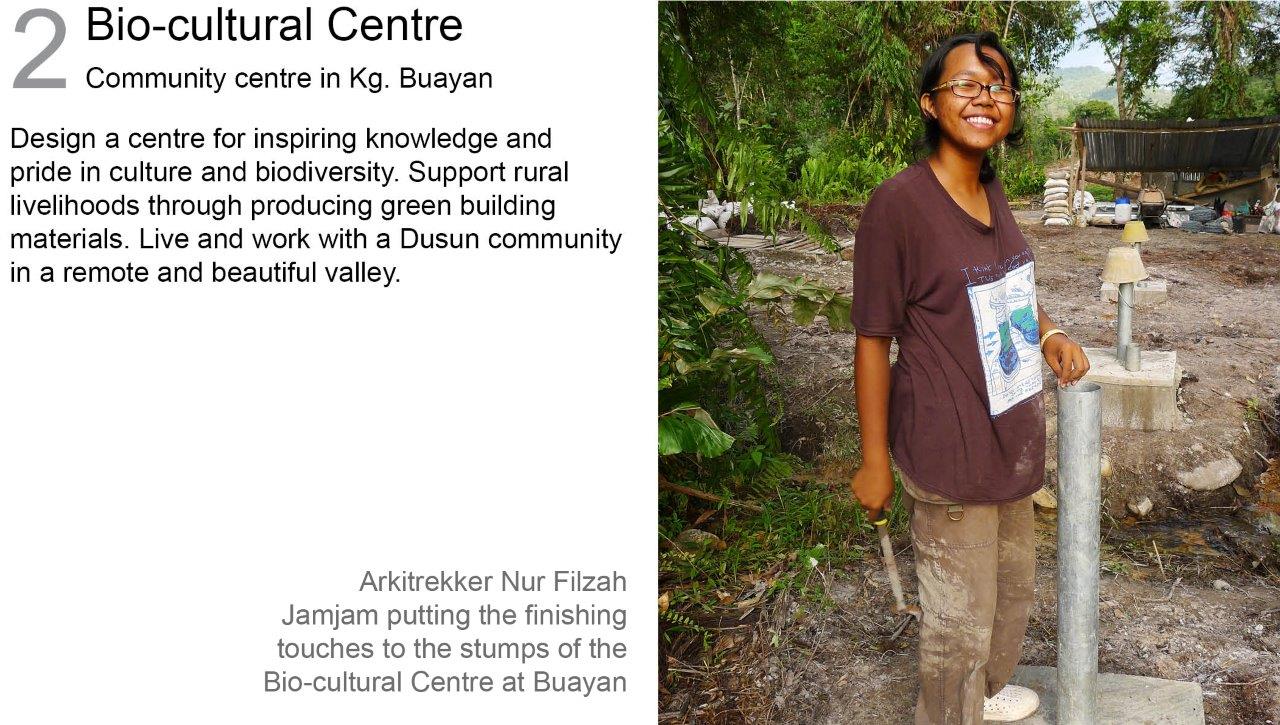 Both projects are currently under construction and Arkitrek Volunteers will be part of a team responsible for continuing design development and construction management. You will be based on-site in a remote area in Sabah.
You must be a Malaysian student or graduate from architecture, design or construction disciplines. Minimum qualification is RIBA Part I (or equivalent). Selection will be merit based with emphasis on skills, experience and motivation. Terms and conditions vary from project to project and you may be expected to cover all or some of your own expenses. We will give you more information on terms and conditions when you apply.
To apply please complete an Application Form. We will then email you to confirm receipt of your application and ask for your cv together with examples of work.