by Ian | October 23rd, 2009 | Lupa Masa | No Comments
Arkitrek are designing a jungle camp near Poring hot springs on Mt Kinabalu in Sabah. The project is to be built by the local fellas and aims to find a creative new expression for indigenous building forms and locally available materials.
When complete the jungle camp will be used by voluntourists engaged in community and conservation work, naturalists, schools groups and adventurers.
A love of nature and be acceptance of the challenge of living in the rainforest is a pre-requisite for working on this job. The work will involve collaborating with local craftsmen and will require practical problem solving skills as well as an eye for elegant and innovative use of materials. The first phase of the project is the construction of sleeping spaces, toilet/showers, dining veranda and water, sewerage and electrical infrastructure.
The site is on the edge of virgin sub-montane rainforest in the foothills of Mt Kinabalu. It is a 20minute walk from the nearest road and surrounded by clear flowing streams, cool waterfalls and abundant wildlife.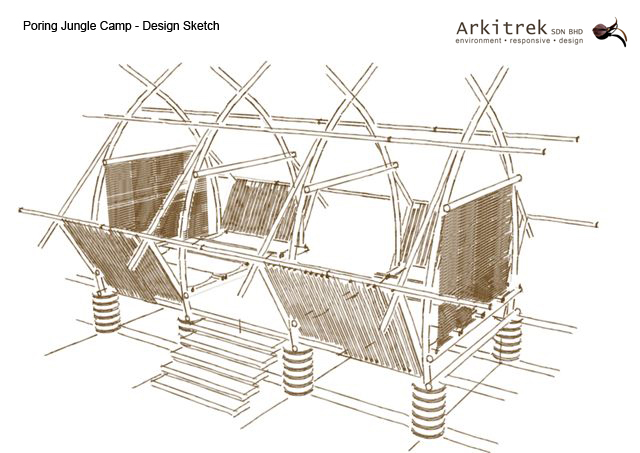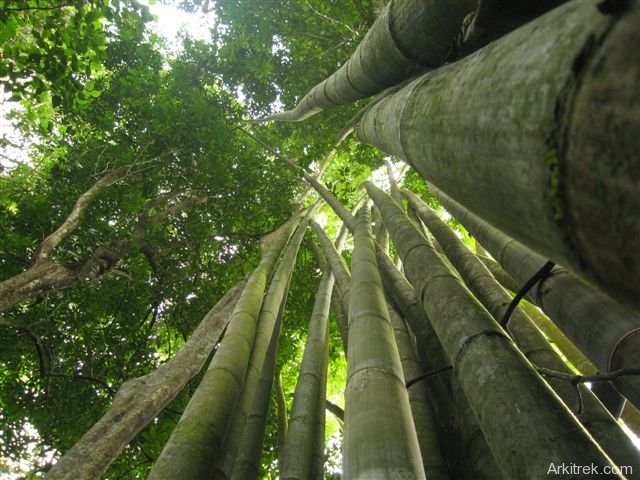 Poring bamboo will be the main construction material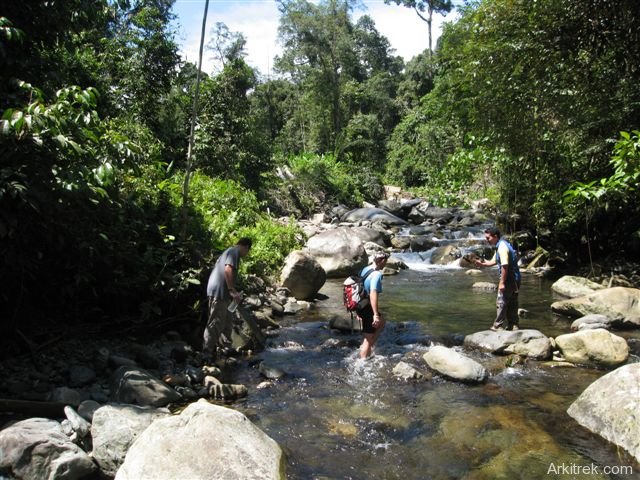 The site is on the left of this photo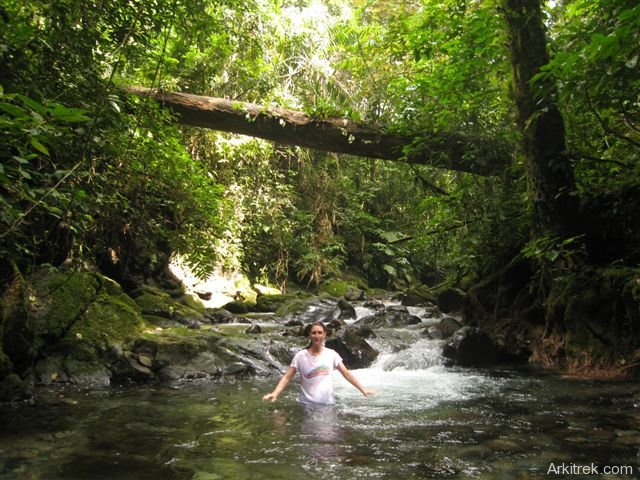 Another mountain stream, this one 10 minutes jungle trek from the site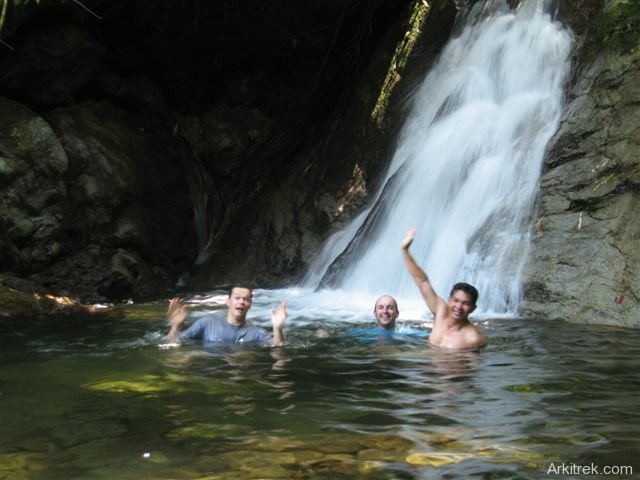 At the end of a sweaty day in the jungle this is the place to be.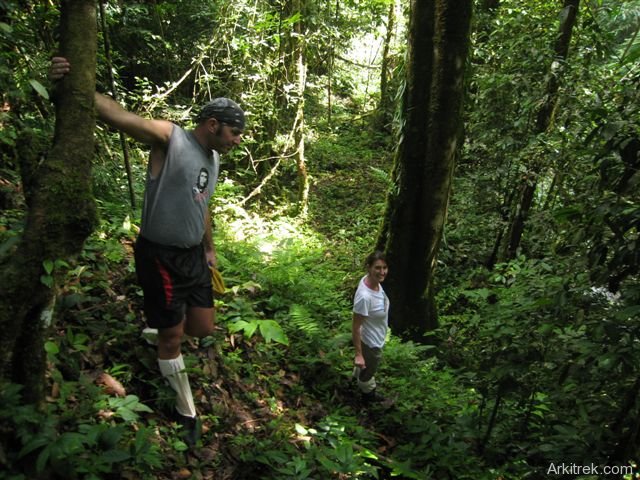 This is the site boundary, the edge of Kinabalu Park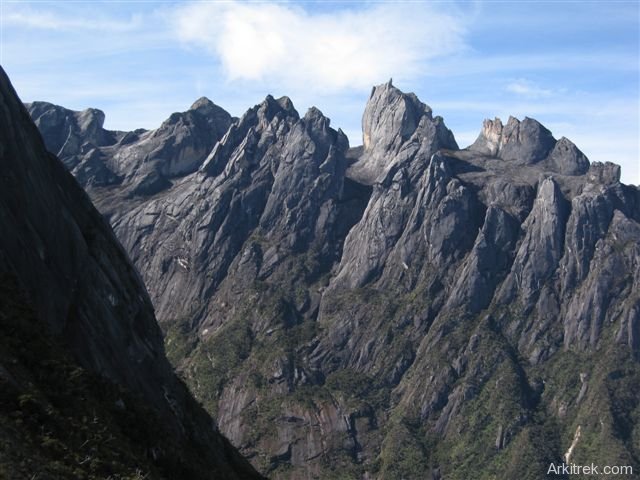 3km vertically above the site is this dramatic mountain peak.