by Sarah | July 6th, 2012 | Arkitrek Camp, Jerudong International School | One Comment

In the still-hot, late afternoon sun, the 6th form students are quiet, tense even, paying attention to the rope in their hands. They watch as 200kg pole moves higher and higher, as the end of it finally leaves the ground, wobbles and is then steadied, hanging from the rust red pyramid of scaffolding poles, swaying slightly 7m into the air. This was the final stage of a years worth of work. It was the culmination of months of research, long nights of design discussion and development, weekends of device testing, days spent shovelling gravel and mixing concrete.
The idea came from introducing two parties that had approached us – the Sepilok Orang Utan Rehabilitation Centre (SOURC) wanted a more imaginative design for their training area for the 3-5 year old orang utans, and Richard Strange, a maths teacher at the Jeradong International School, Brunei, was looking for a project that would introduce architecture to his students. Richard saw architecture as a discipline that would draw on many of the skills that the students were learning in theory at school, such as mathematics, sciences, arts and business studies; and amalgamate them in one practical project. His vision was for a project that would involve all the core skills, develop them and give the students an experience to build on.
At first the students were surprised that they were being asked to tackle a project of this scale:
This is a project that is unique to Borneo, and it's amazing that we as school kids can contribute towards it. Plus, it's been really fun and amazingly rewarding!
Natasha Thottacherry
Never have I experienced a project that challenges me both mentally and physically, but still feels so fulfilling at the end of the day. I'm really excited to see the outcome after all of this.
Yee Ling Leong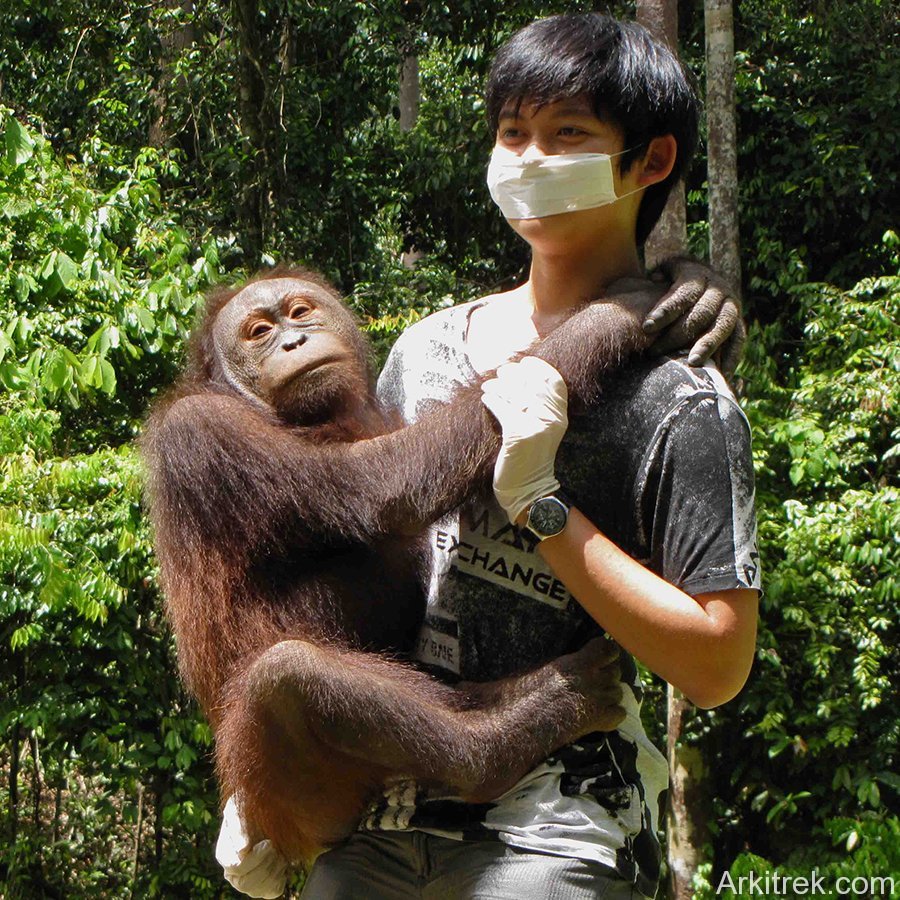 Over the course of the year many skills have been applied. In the early stages, when the site was first being surveyed, maths and physics lessons came to life as the measurements were taken, existing structures were triangulated and the height of trees were measured. The students displayed great professionalism and inter-personal skills as they interviewed the centre managers, trainers and scientists involved in rehabilitation. They applied analytical skills to precedents of other orang utan centres and then integrated the main concepts of these designs with their own opinions of what would make a successful training centre. During the design process, the students worked well together in groups and came up with a design that was collective, with no sole ownership. Although at first most were reluctant to sketch and everyone was shy to let anyone else see their sketch books, soon they had more confidence and were learning to communicate their ideas through scribbled cartoons. Models were built, scale had to be considered as well as material selection and construction. They presented their ideas with clarity to the Ranger in Change at Sepliok and gained for themselves a lot of respect.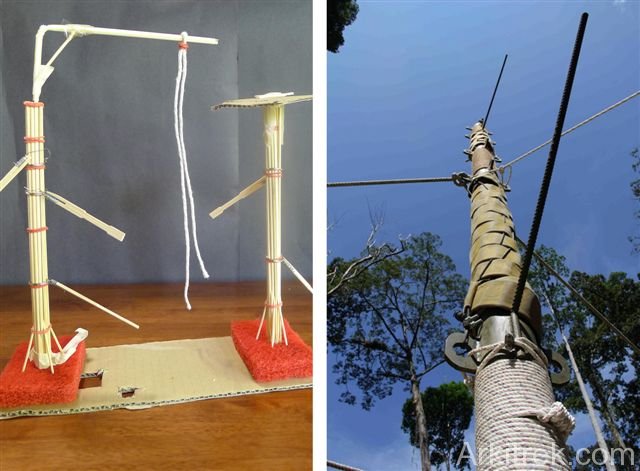 In the process of design 5 main areas were identified as being important to address in the training centre. The facility had to give a lot of variety to keep the intelligent orang utans interested. It had to teach them to climb high, to move from tree to tree, to forage for food and to build nests. In the final design 3 of these things are accomplished and ideas were left behind for further groups to develop the other 2 areas. Very quickly the desire to mimic the forest as much as possible was obvious. Branches were developed that were wobbly, that rotated 360 degrees to make them variable and branches that could be interchanged to be either tree branches, or in the future, poles that hold platforms or nest building devices. Also developed was a whole 'tree' that was sprung and would teach orang utans to balance their own weight against that of unstable trees. The final construction called for a lot of development and ideas testing before it could move to site. In this vein, car springs were tested for their 'springyness' and to see if they had a breaking point. Ideas were developed and fabricators were consulted to create pivots with ball bearings that would allow branches to rotate. A lot of work also went into developing pulley systems that would allow platforms of variable height and also food to be hoisted to the top of the poles. Unfortunately, this idea wasn't carried through to the final design but will hopefully be developed again later.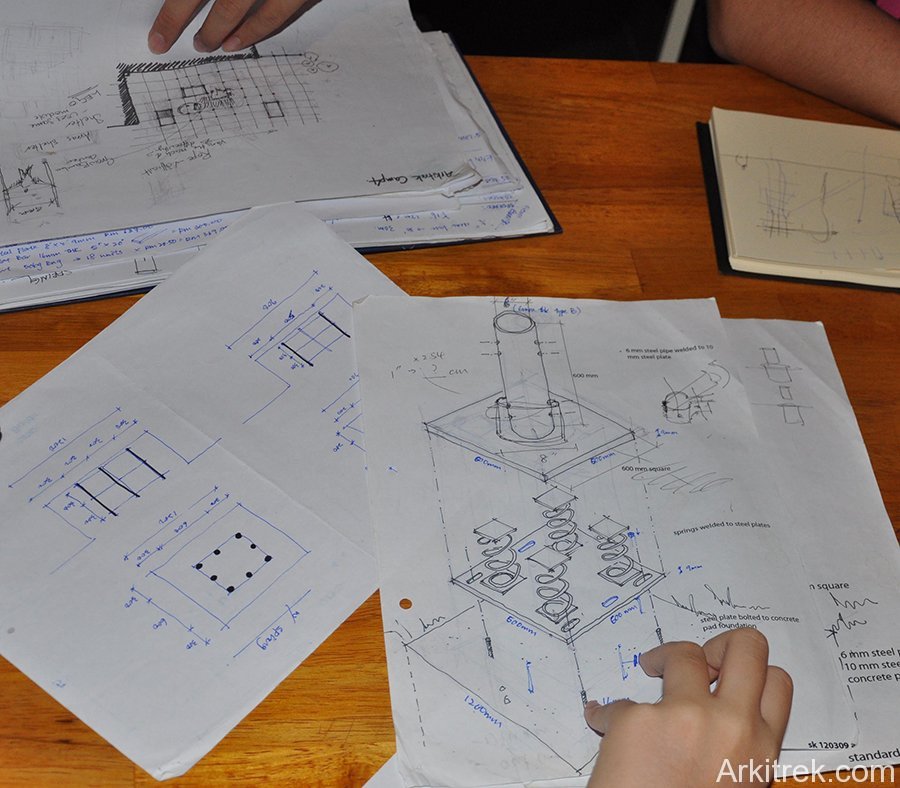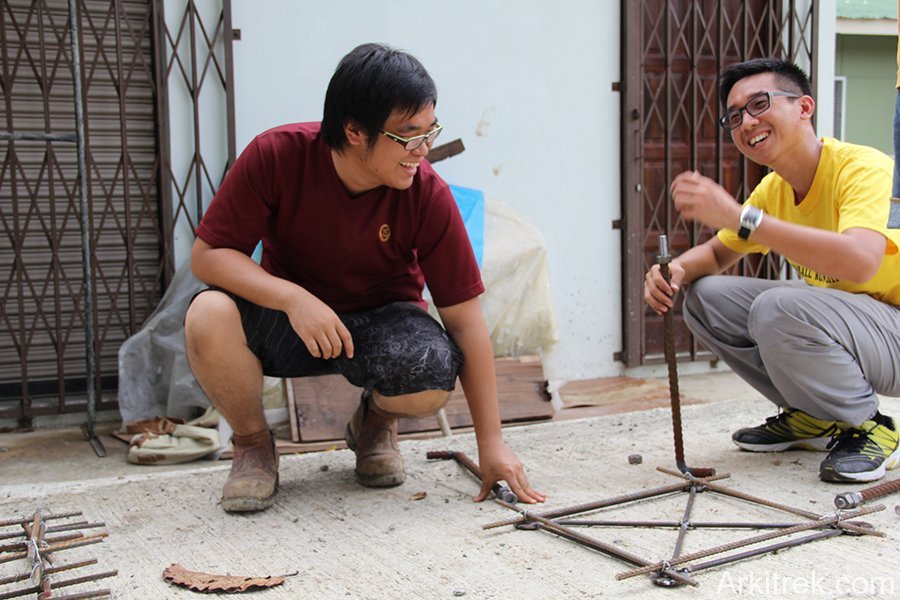 As well as working on the construction of poles and devices to train the orang utans, the students got involved in working out the bill of quantities for the construction project and the budget required. They fundraised to cover the costs of the project. They also raised awareness in their school community about the project and applied for sponsorship from corporations.
Now, in the final stage of construction, the students are drawing on management skills to arrange themselves to accomplish the final tasks we have set them. The construction side is actually easy – most of the decisions have now been made and now its only a matter of assembling the various parts. However, it's also important that a record is left of the work completed and the ideas generated, both for the staff working at Sepilok as well as the tourists that will be given access to the site. To this end a variety of interpretation is being put together, including an operating manual for the staff and a cartoon strip that at one level gives the story of an orang utan at Sepilok but also adds a level of information that gives tourist an awareness of the bigger problem and how they can help conservation as a whole. In addition, there is also a short film in production that tells the students' experiences at Sepilok. Results will be posted in due course.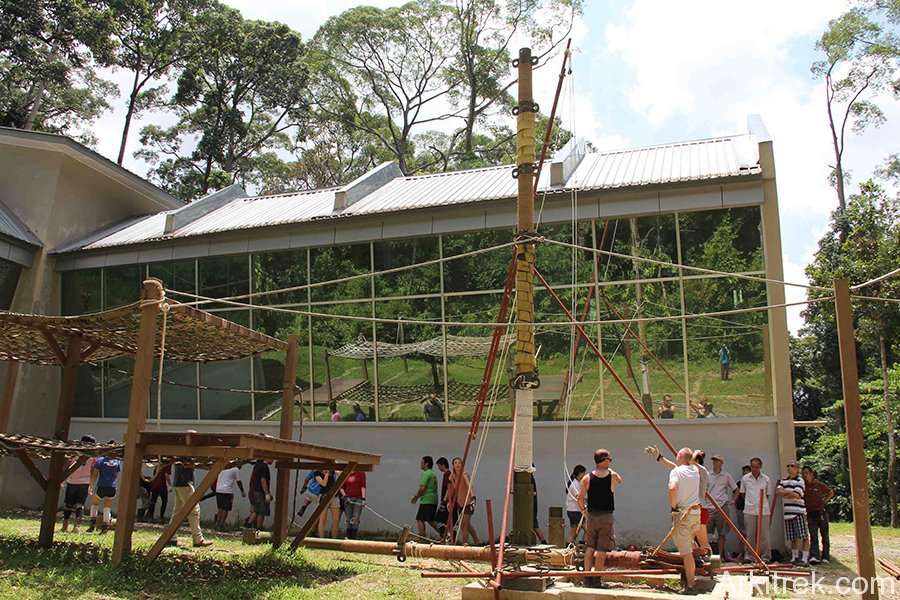 This was a project that Arkitrek were excited to be involved in as facilitators, but it was also somewhat unnerving. So far our workshops have been with university students, teaching architecture is a different matter. However, the students easily won us over with their hard work, willingness to learn and enthusiasm for the project. They have been really determined and committed and Arktirek is proud to be associated with them. We look forward to many more similar projects in the future.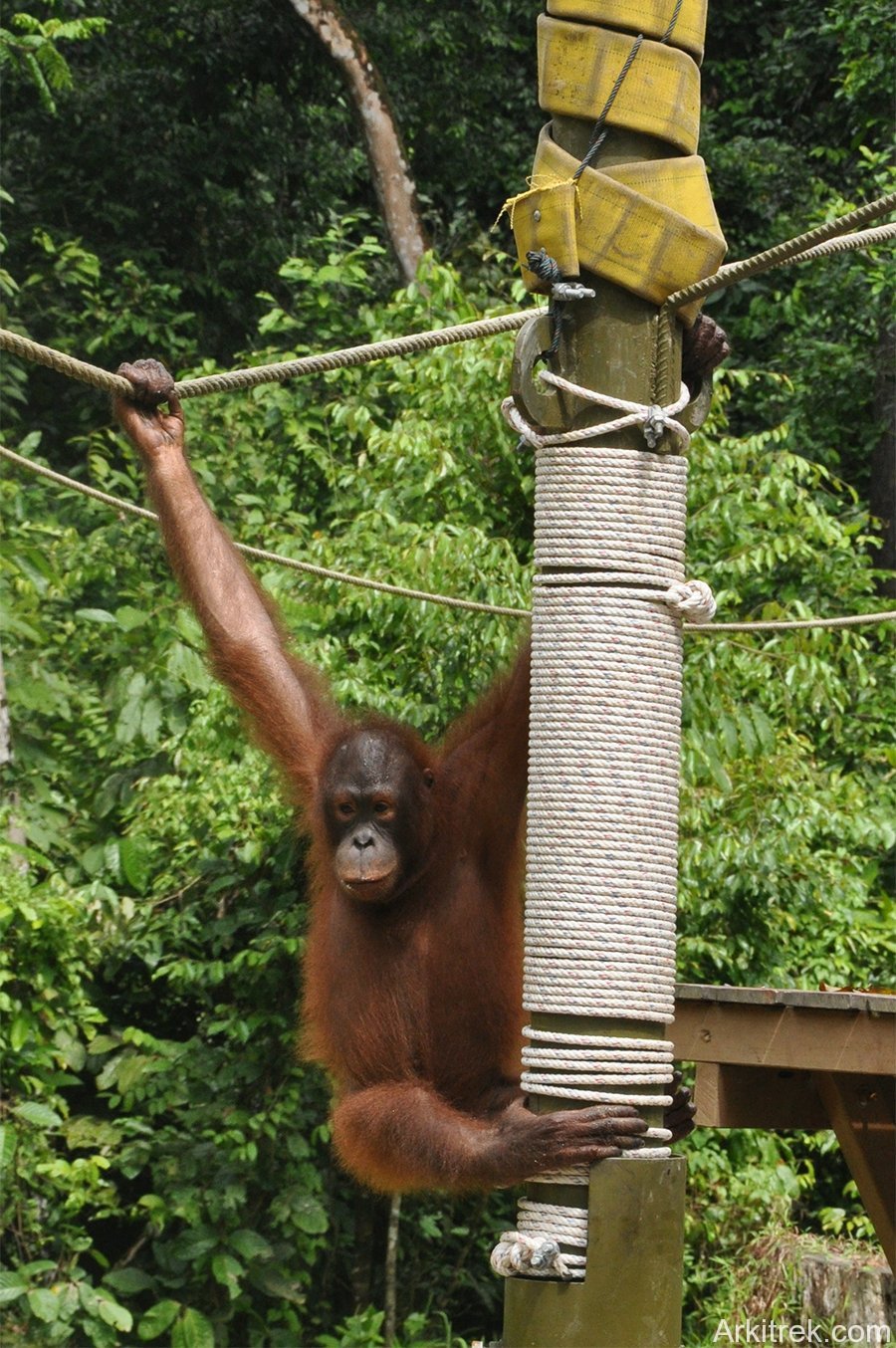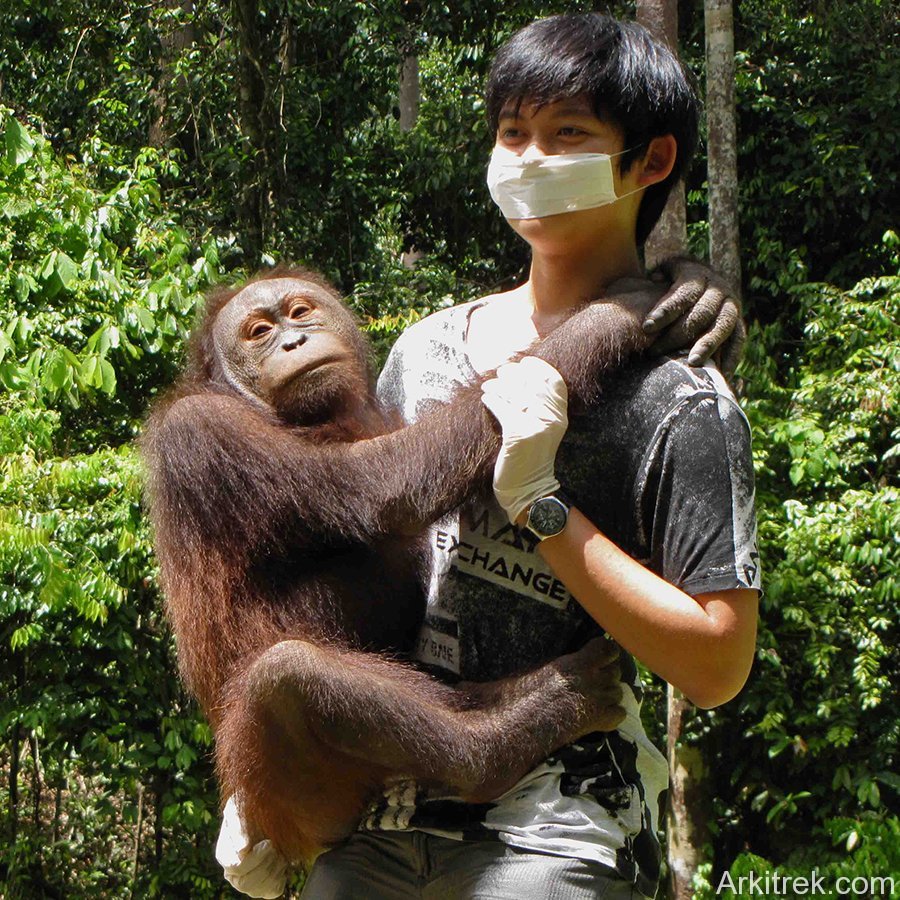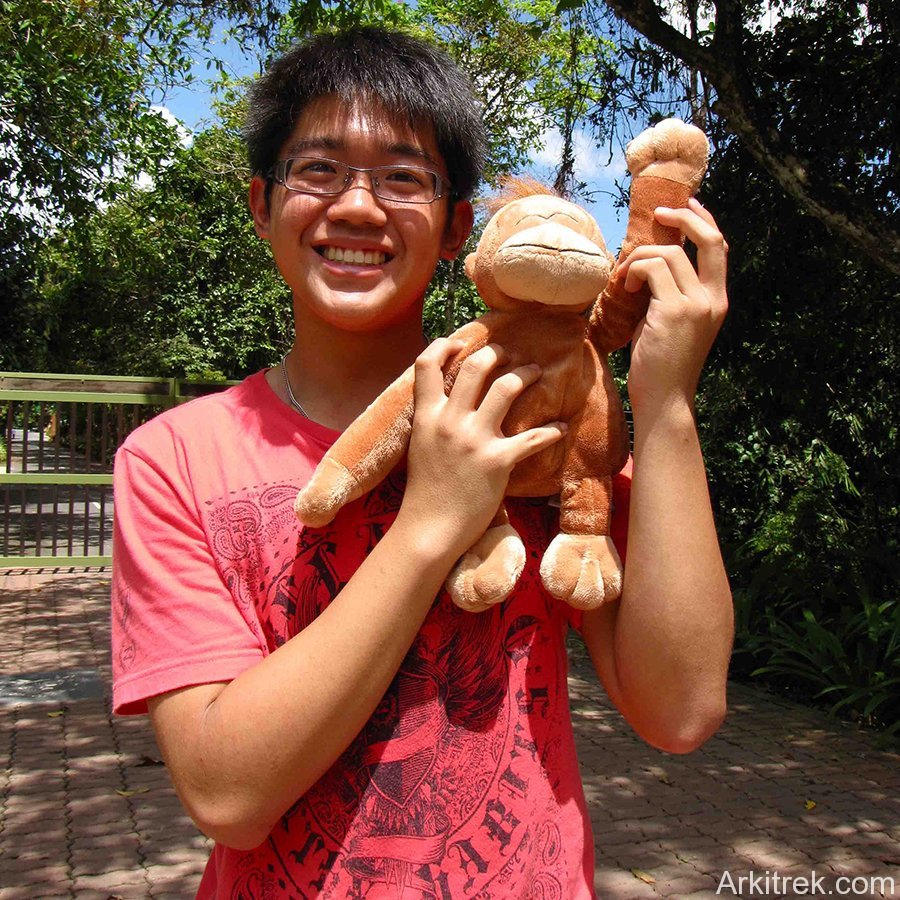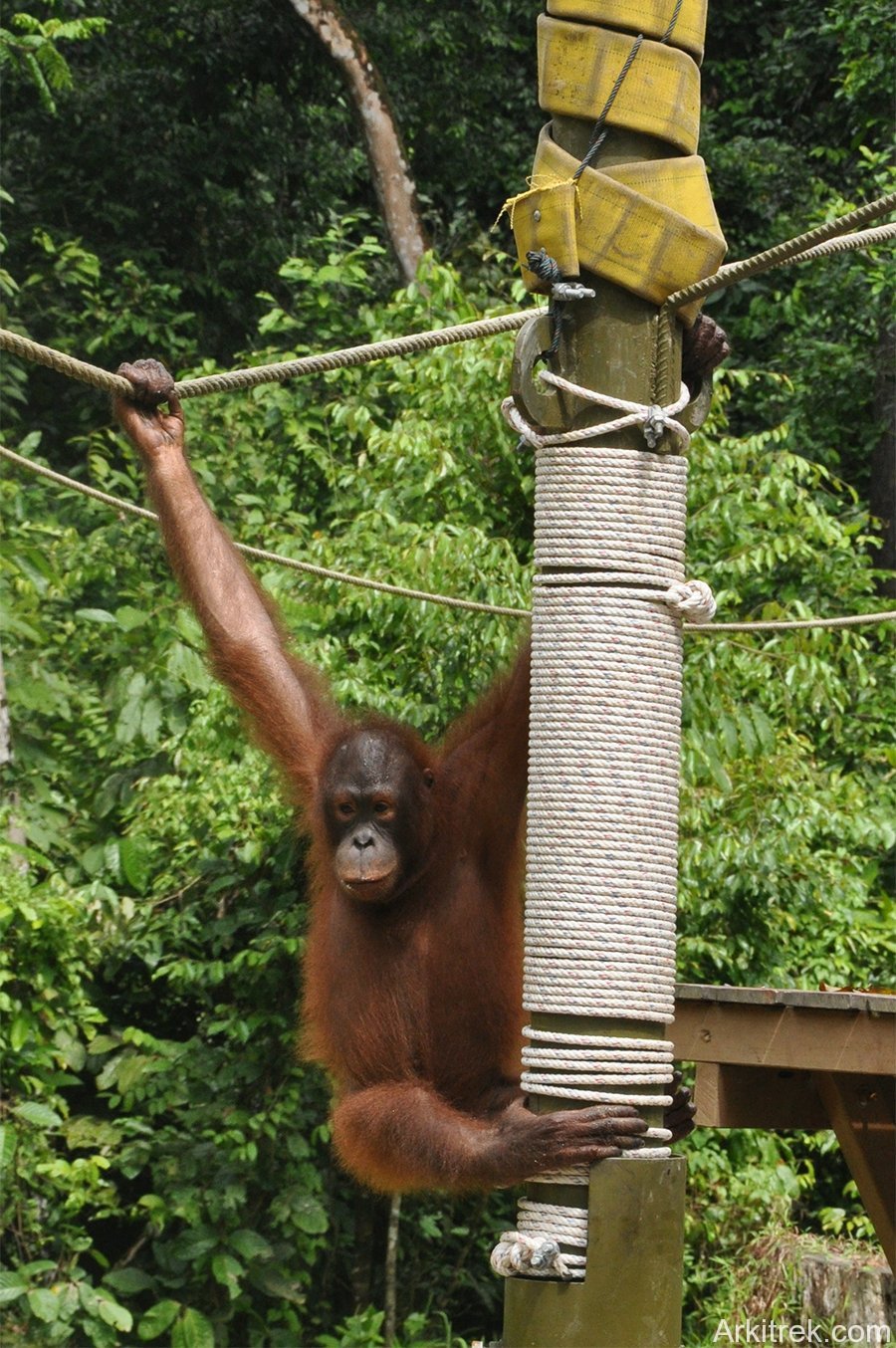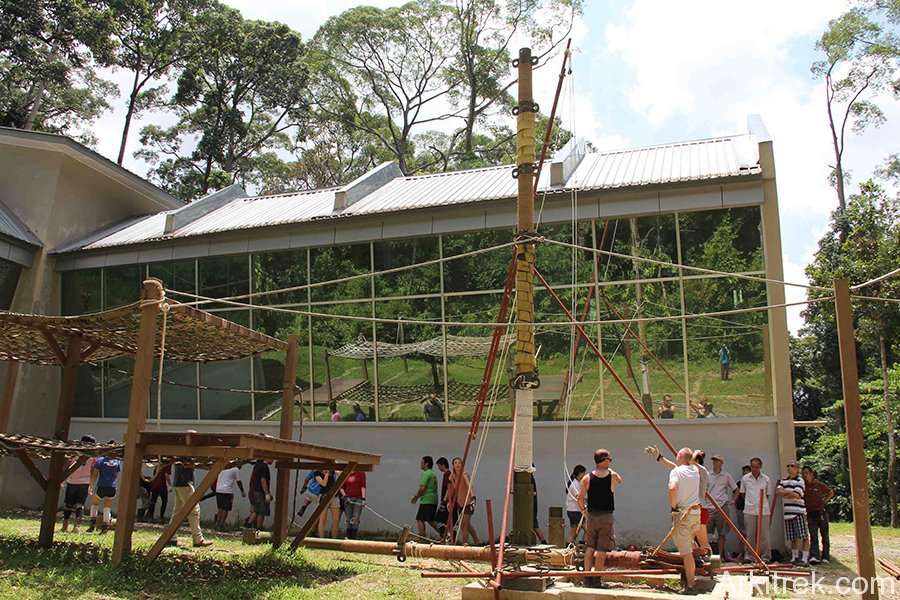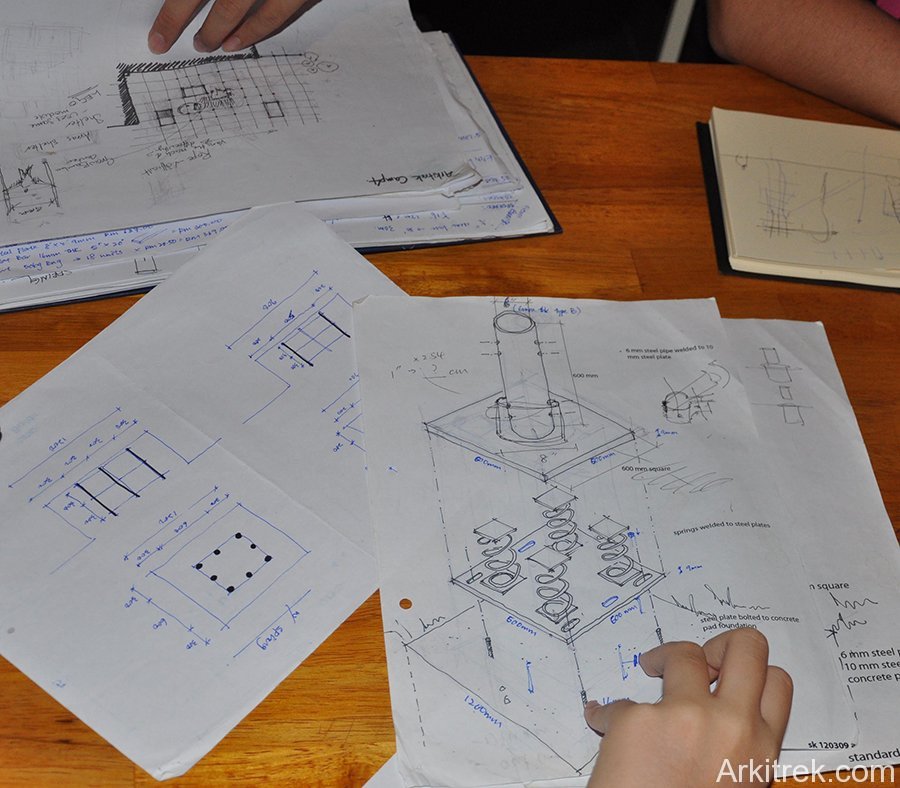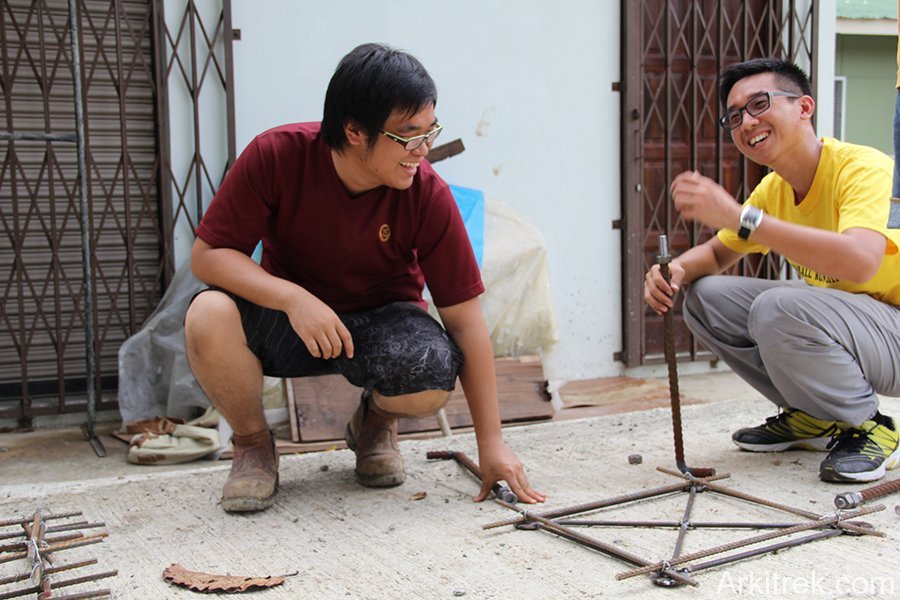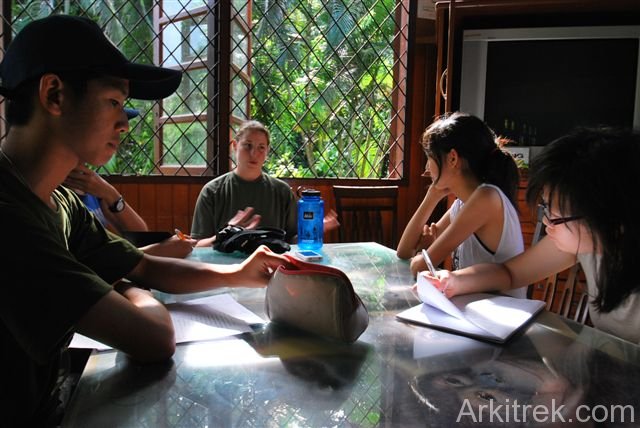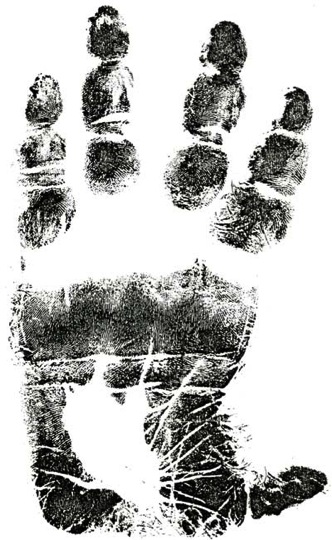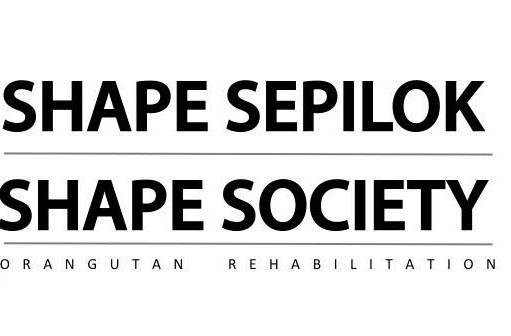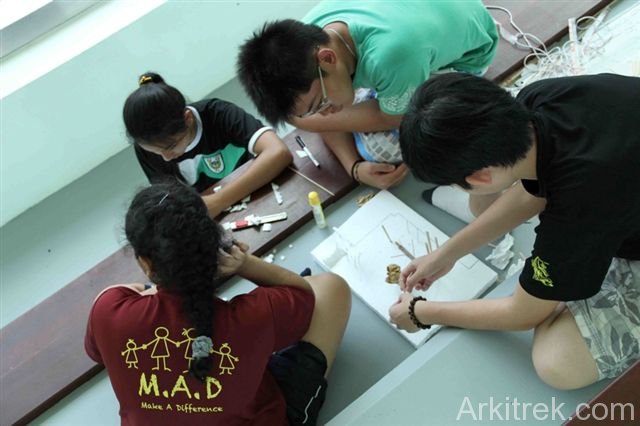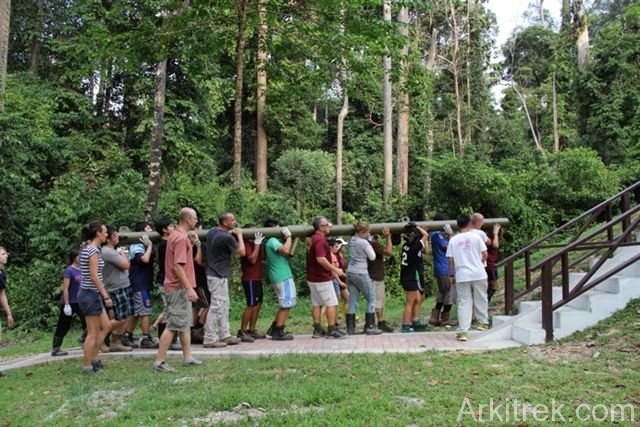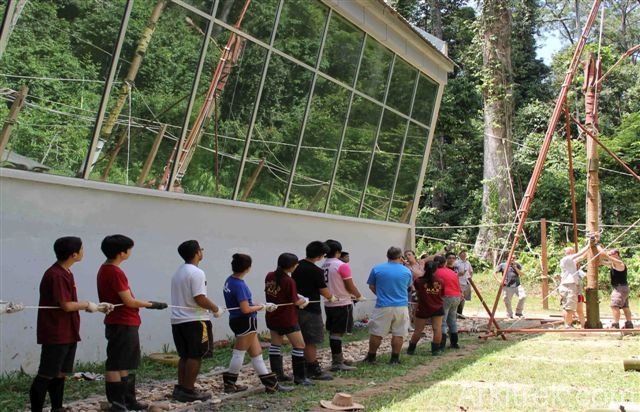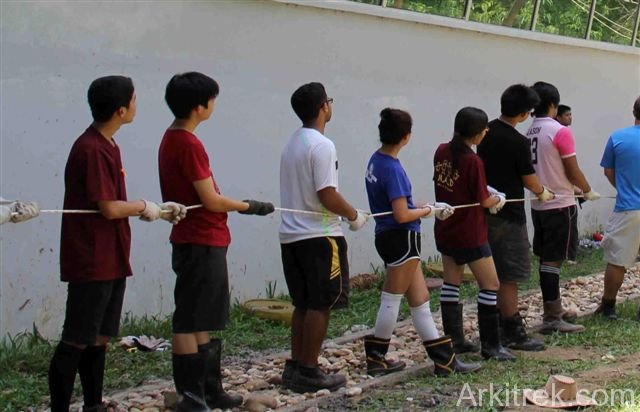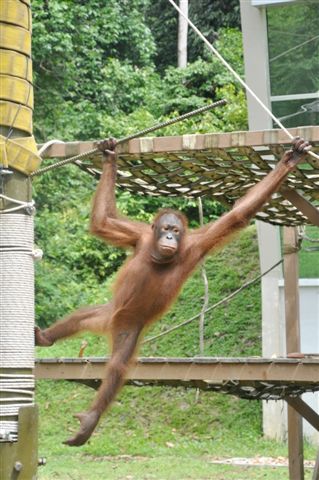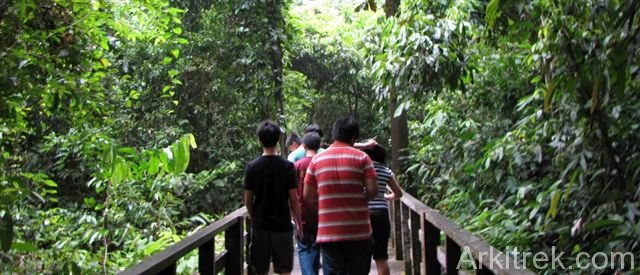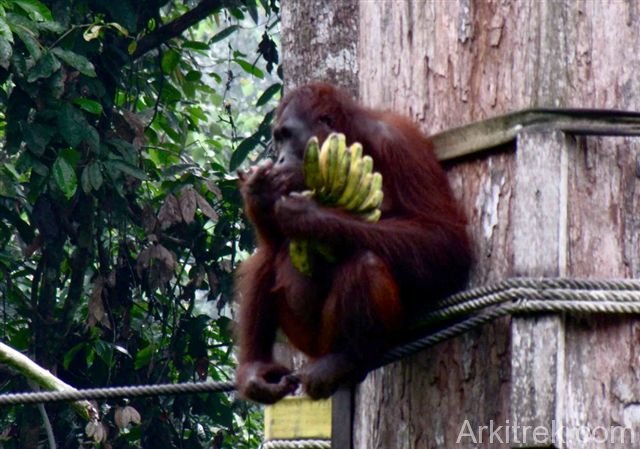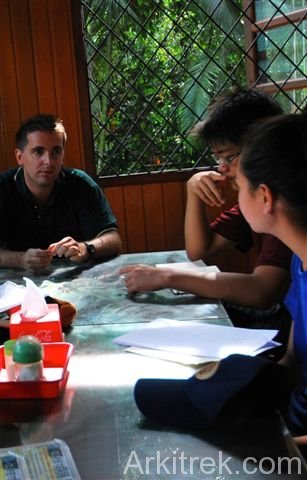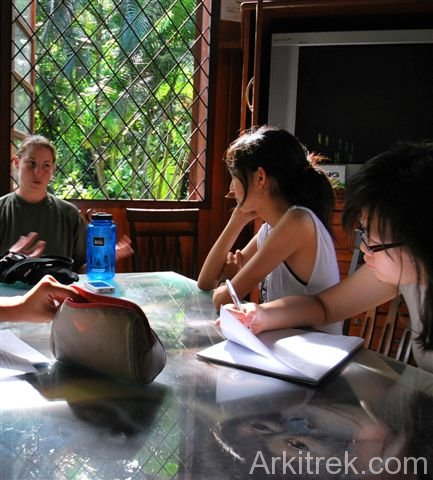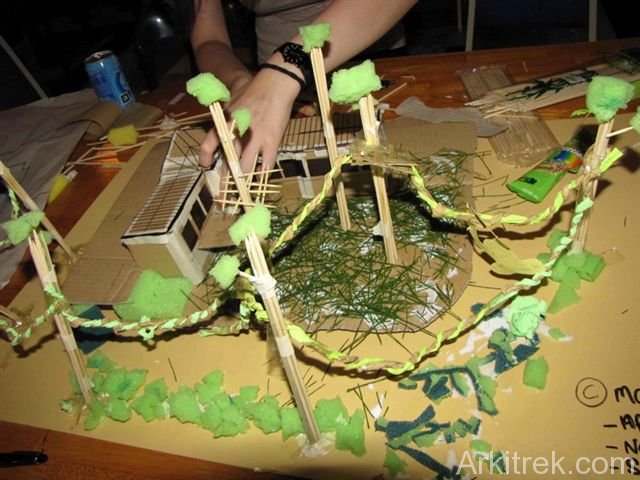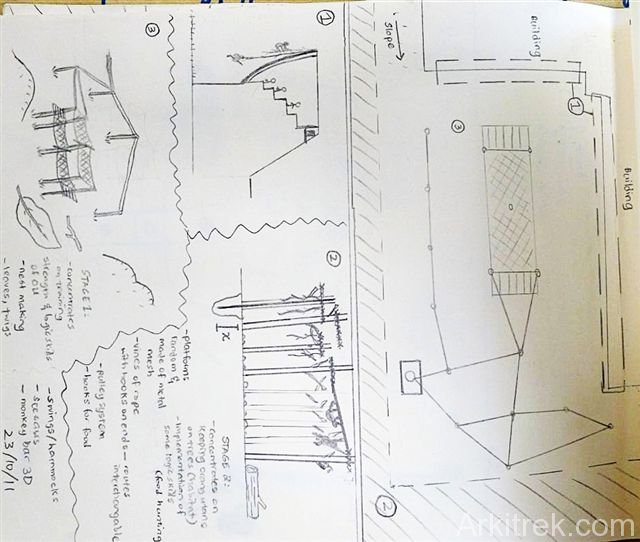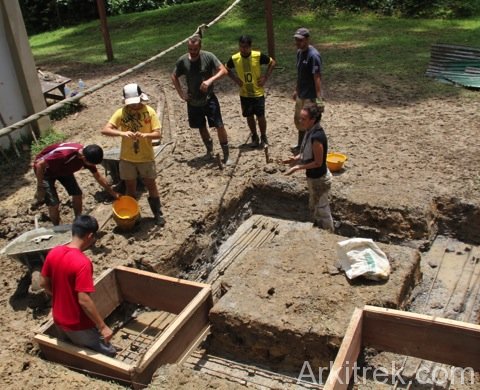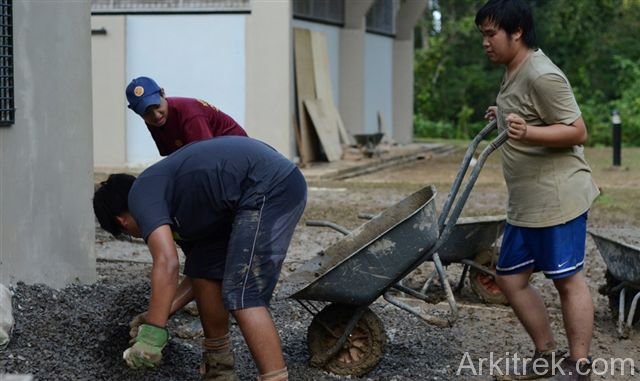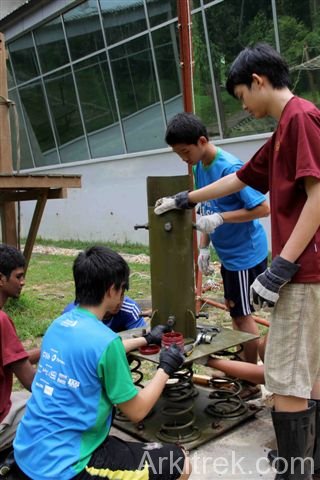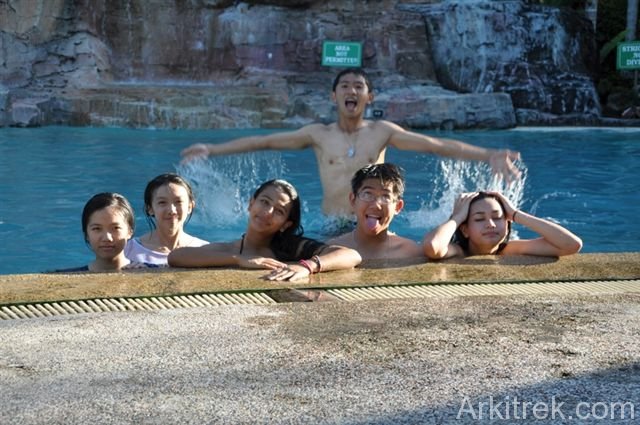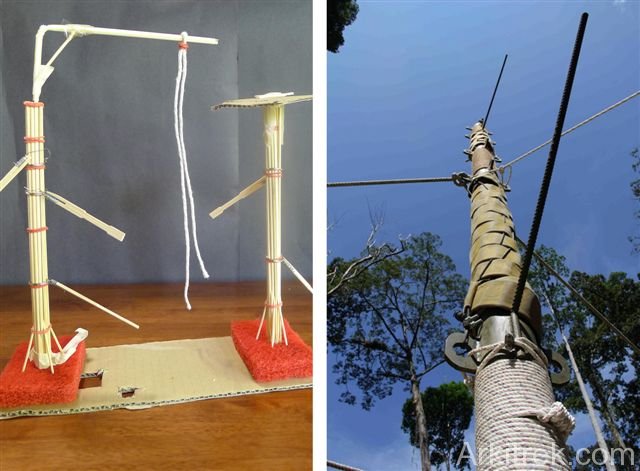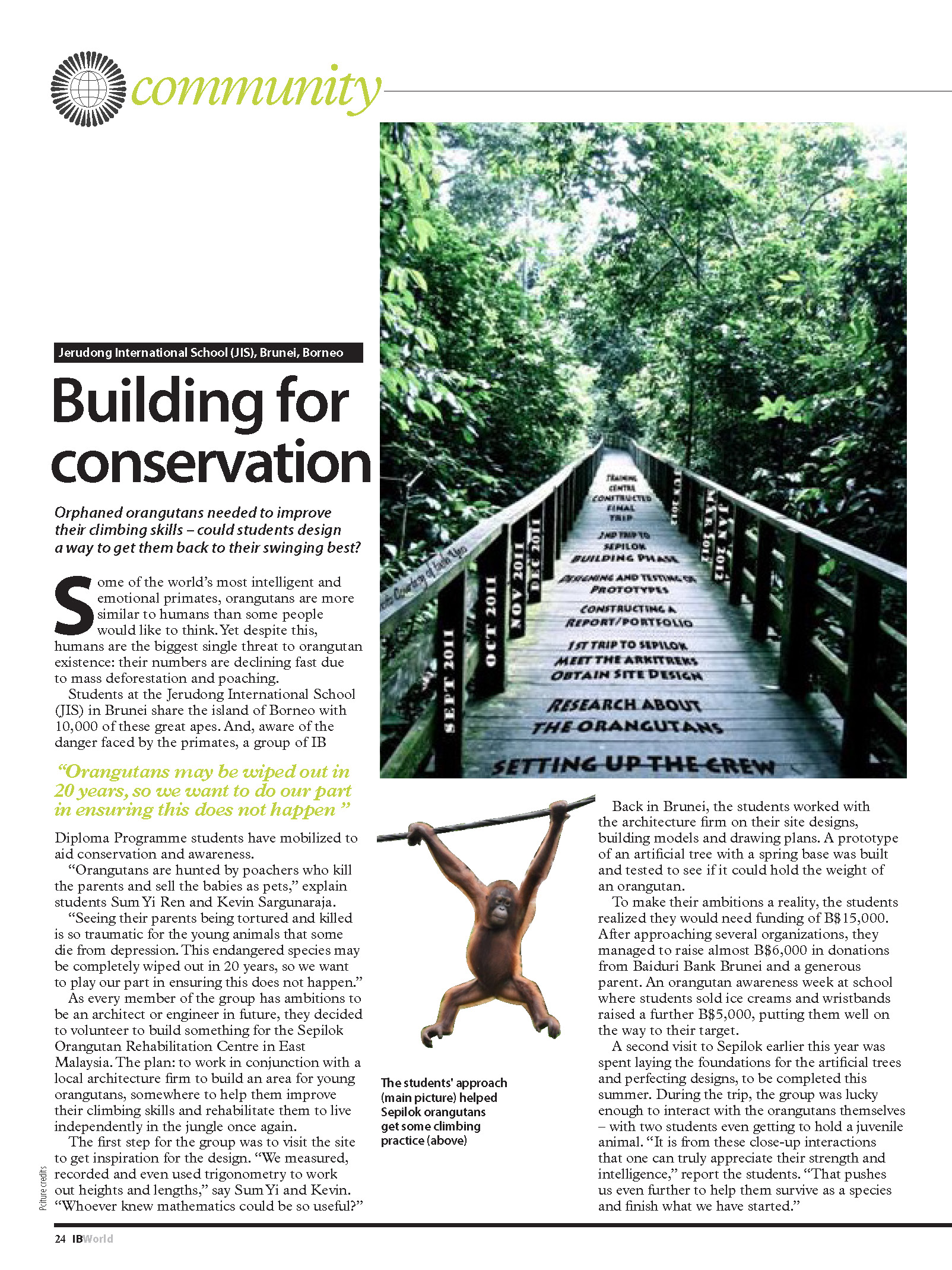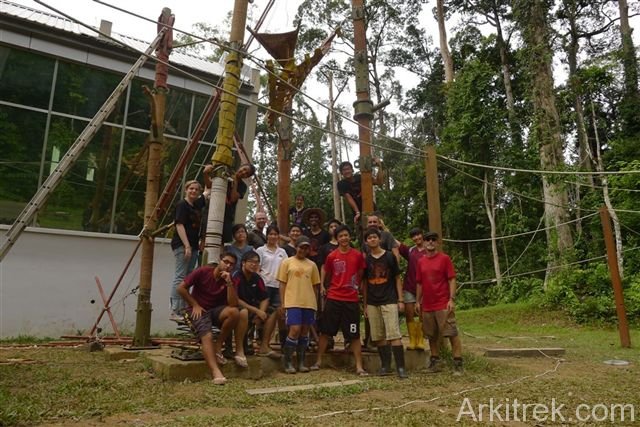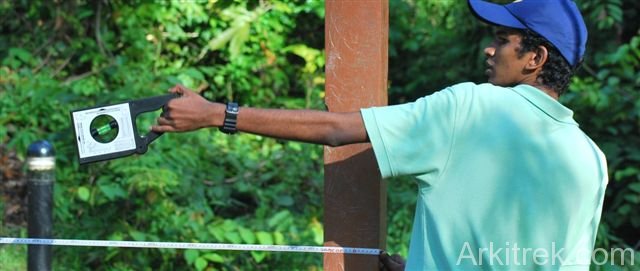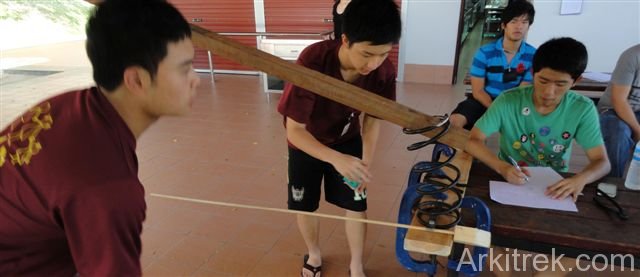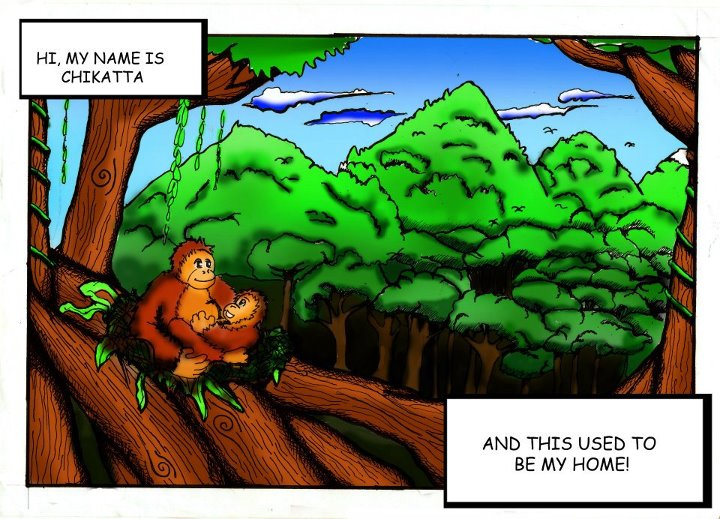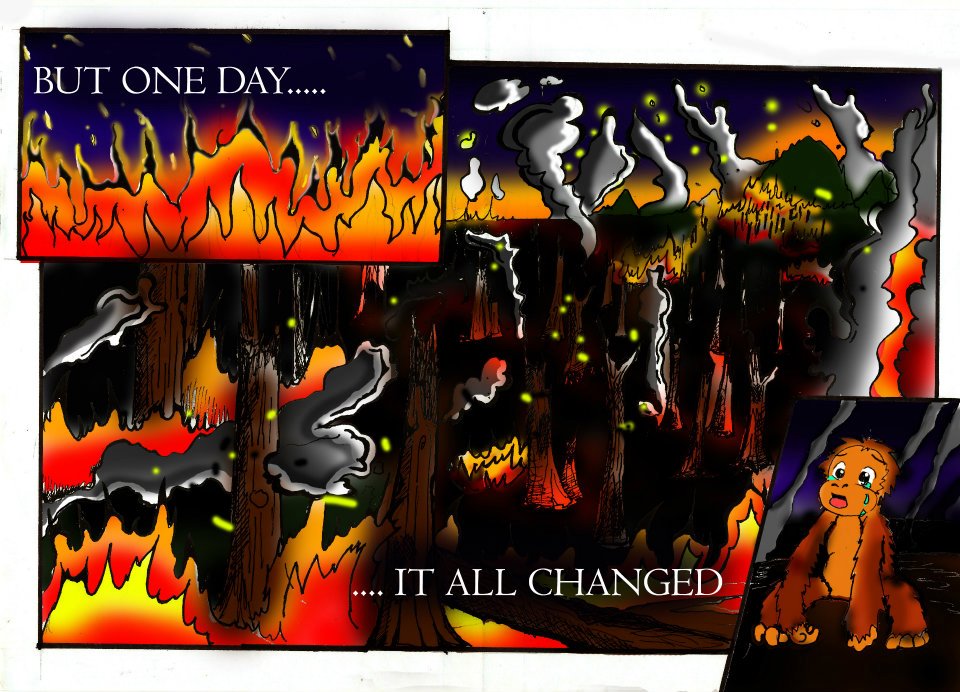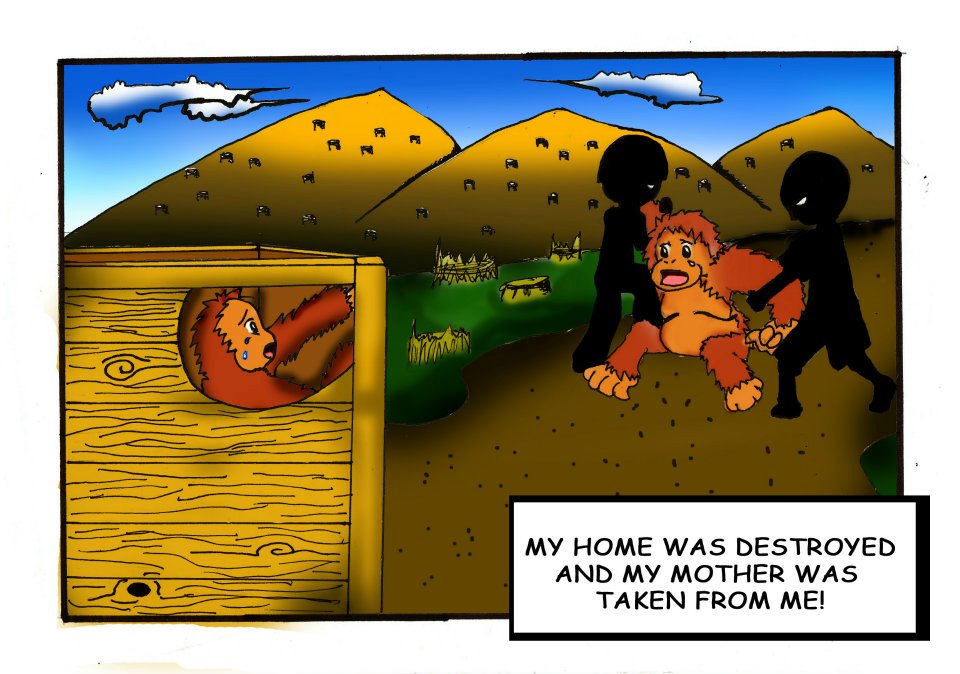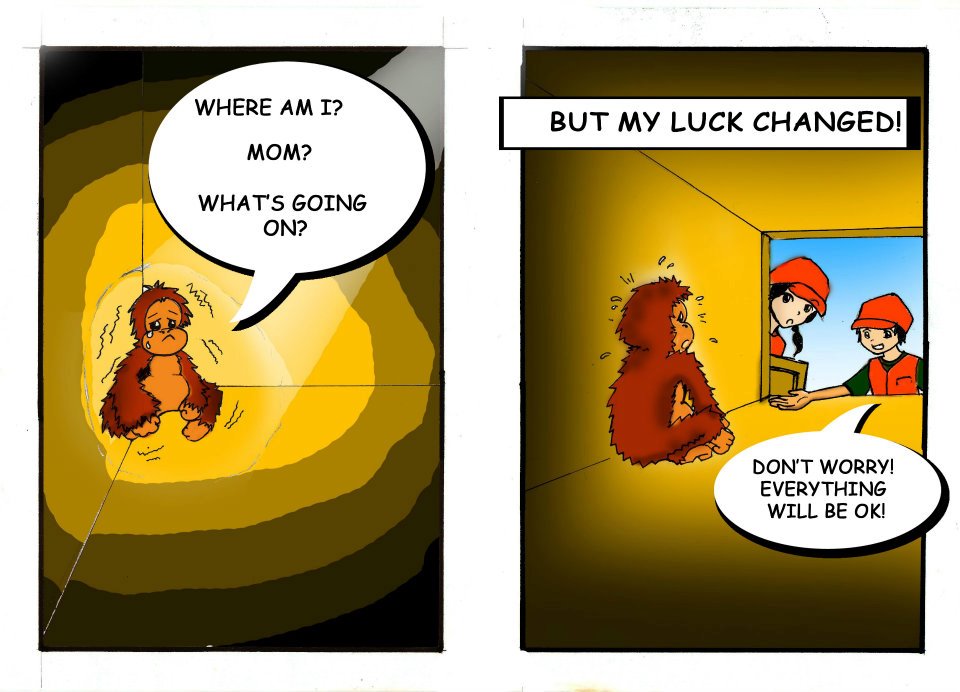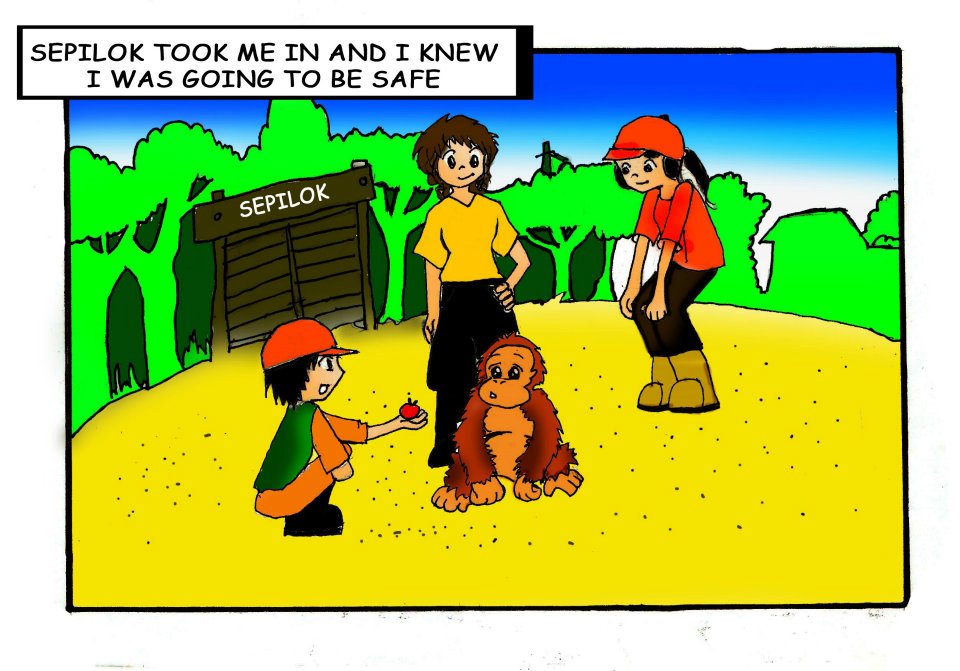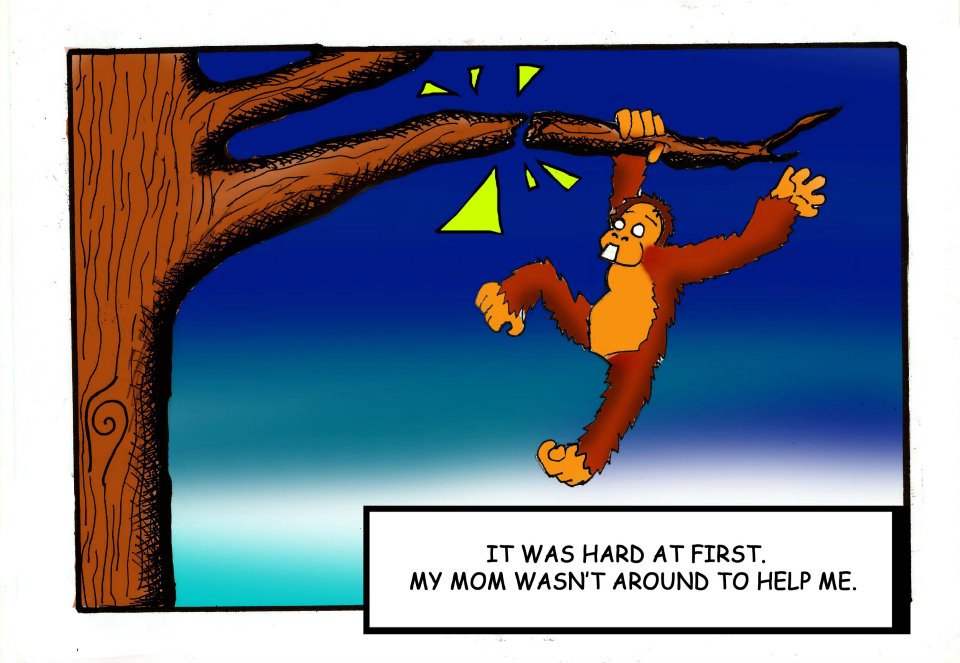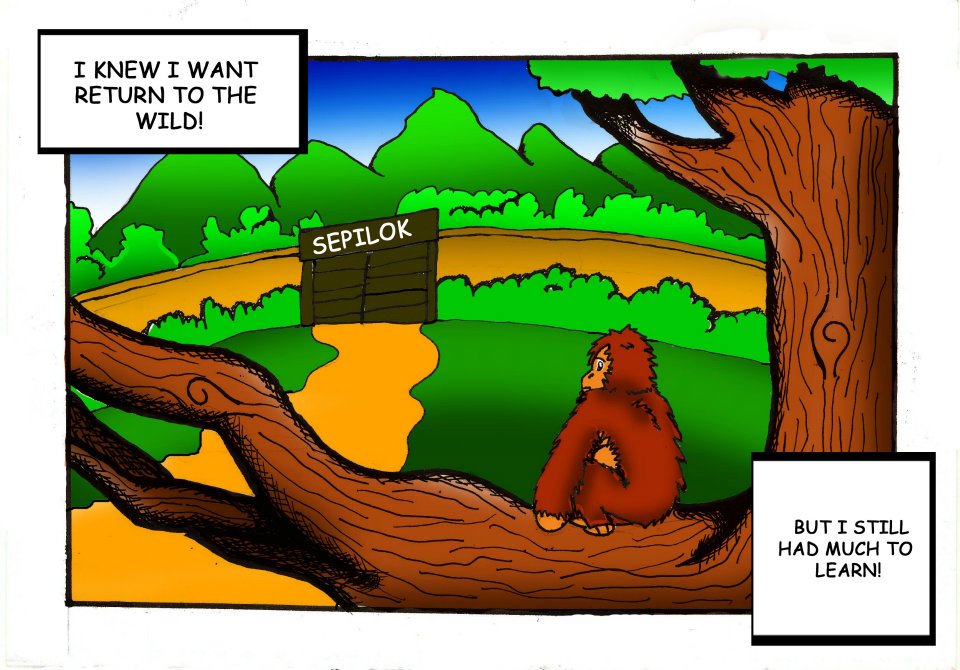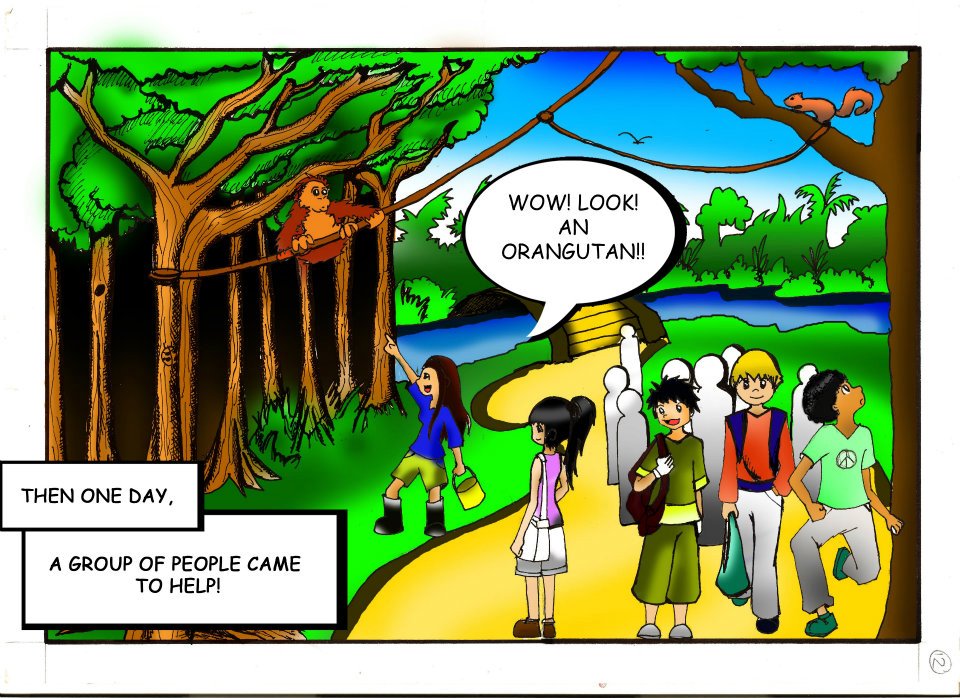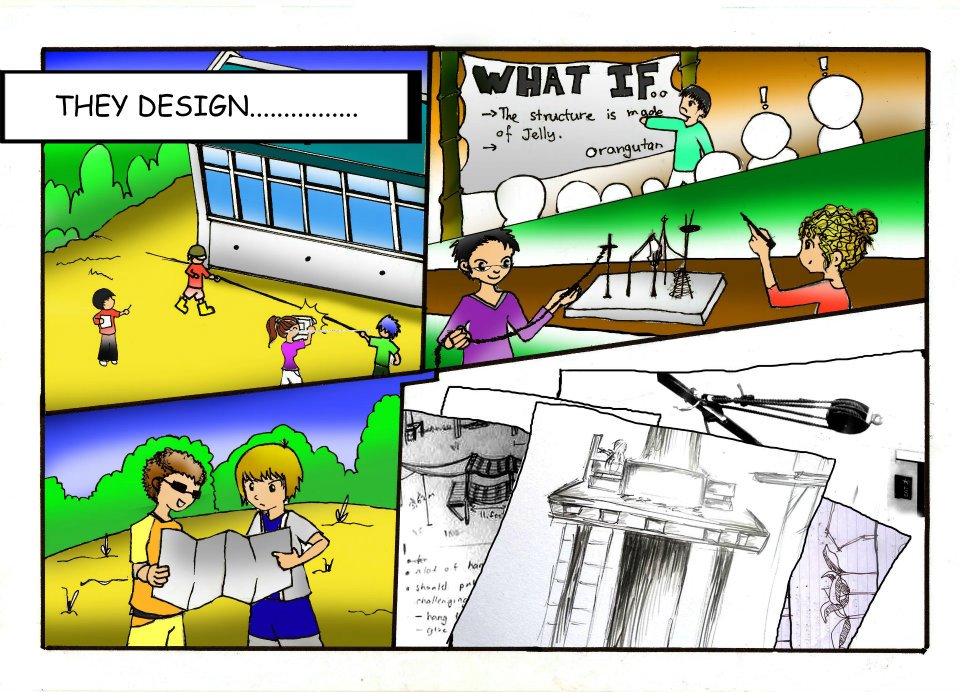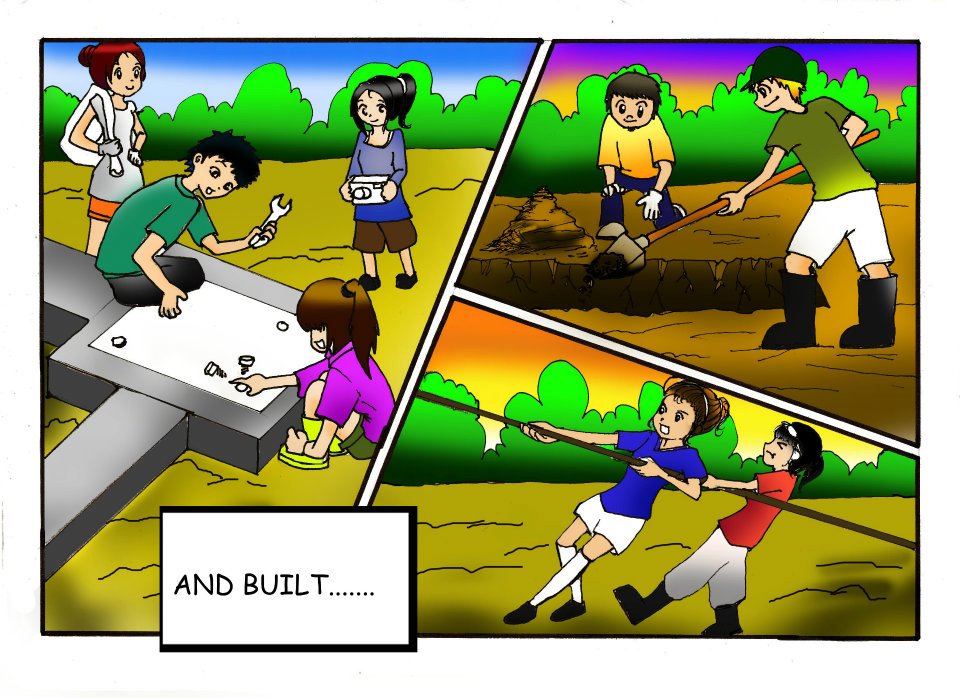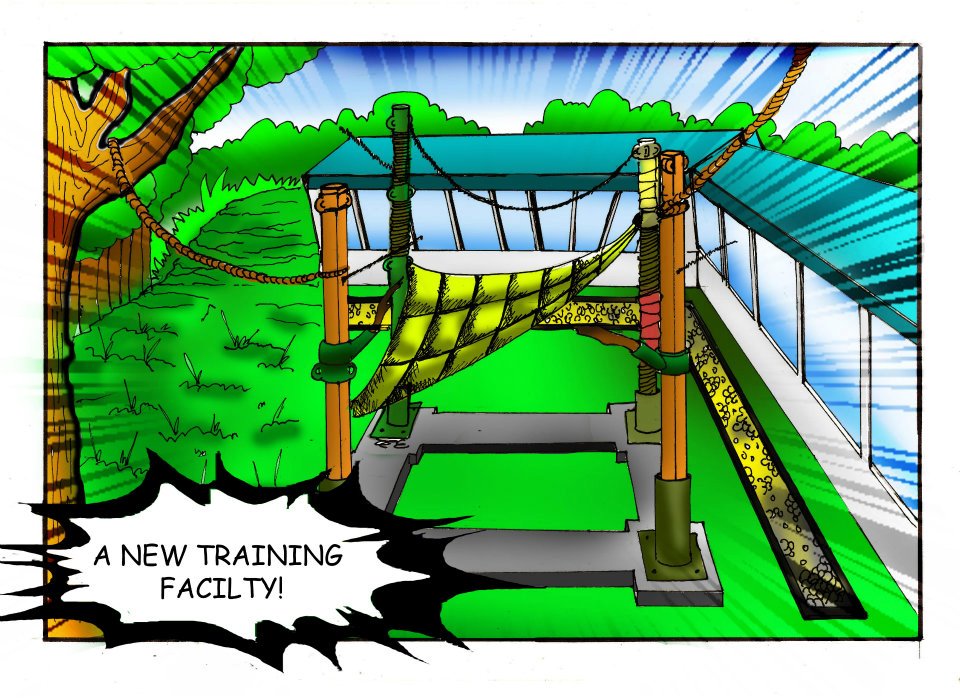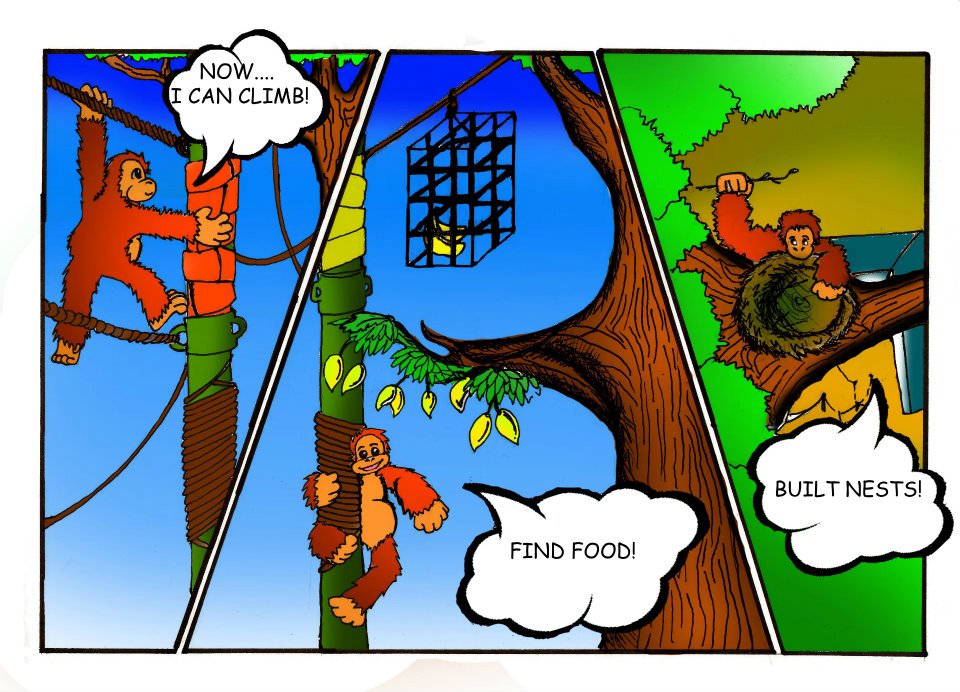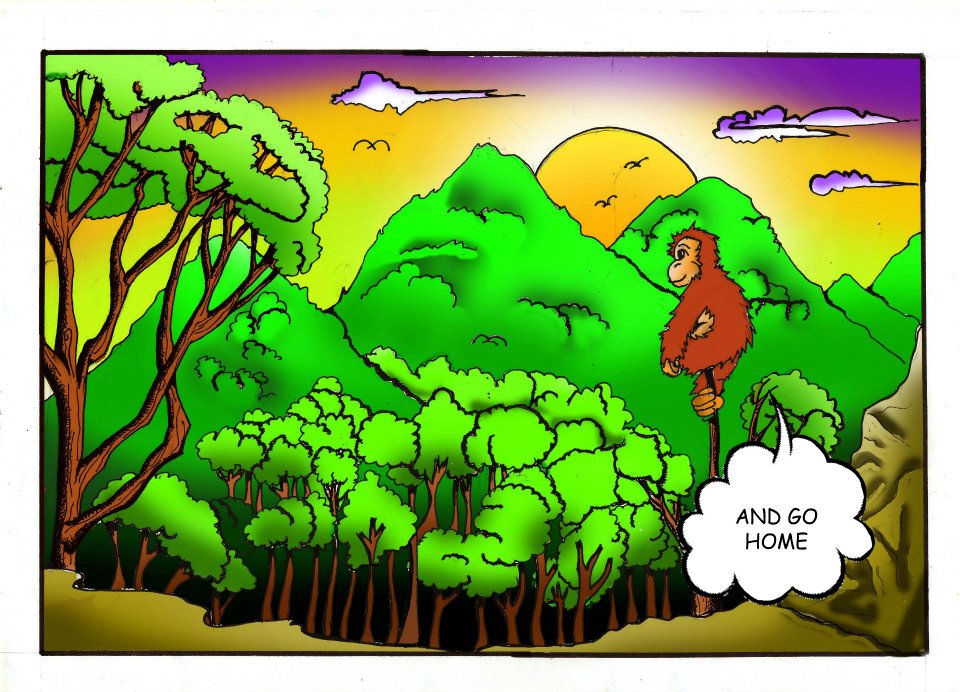 Related posts
One Comment for The Orang Utans and the Students