by Ian | February 21st, 2011 | Responsible Tourism | No Comments
Text and photos by Ian Hall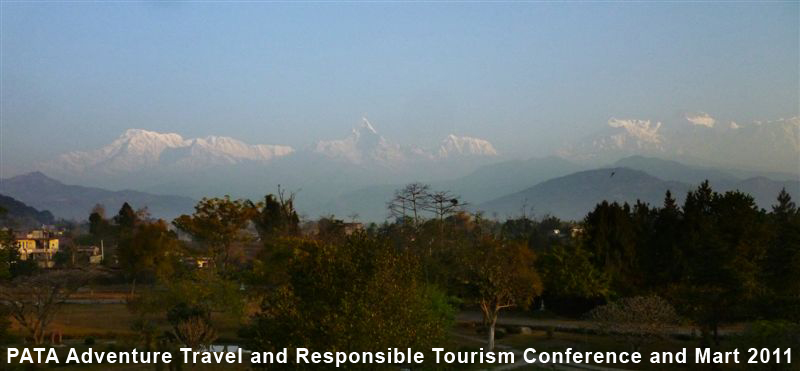 "Don't let tourism become the boss" advised John King of Global Tourism and Leisure, Australia. King was speaking in a forum at the PATA Adventure Travel and Responsible Tourism Conference in Pokhara, Nepal. The subject of this particular forum was 'Indigenous Tourism' and it sparked a lively debate. I've noticed a similar trend at Wild Asia's Responsible Tourism Award forums in recent years where Community Based Tourism seems to arouse the most emotion. Much community based tourism is also indigenous tourism (although the converse shouldn't be true).
King's comment about tourism becoming the boss was in the context of indigenous people being full participants in the tourism industry. A question from the audience asked 'what happens if tourists overstay their welcome?' The answer of course is that if indigenous people are full participants in the industry then the product they sell will be on their terms and if tourism is not the boss then they won't be under pressure to accede to more than they are comfortable with.
In the same forum Steve Harbert of Mountain Kingdoms, UK presented a personal experience of visiting a Berber cave dwelling community in Tunisia. In this case the community were not full participants and depended for tourism income on tipping from tourists whilst the tour operator took all the fixed tour fees.
The challenge for Indigenous Tourism, explained King, is to develop tourism products based on indigenous culture which does not relegate them to providing 'background light and colour'. For example, with full participation a tourism product could be developed around indigenous philosophy on nature and natural resources. This is something that mature urban cultures are missing and want. In doing so, background light and colour will come more naturally and genuinely anyway.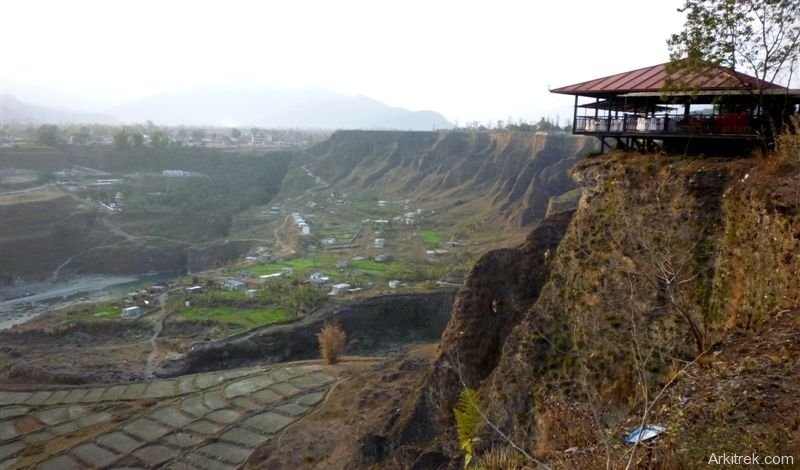 It is exactly these kind of forums that I most enjoy at tourism conferences, the chance to engage in debate and inspire new trends in more responsible tourism.
Sadly I missed the first day of the conference due to a cancelled Nepal Airlines flight (a good advert for Nepal Tourism Year 2011?). Judging by feedback however, all the speakers gave inspirational presentations on the Responsible Tourism (RT) theme and the forums were well attended by knowledgeable delegates.
It is perhaps to be expected that the practice of responsible tourism has yet to catch up with the preaching. The sellers' booths were dominated by good old adventure travel with RT not getting much of a leg up. There were one or two notable exceptions however.
3 Sisters Adventure Trekking Company of Nepal are going for the big social issue of empowerment of women by providing all female trekking guides.
The Explore Nepal Group got into the spirit by decorating their booth with a wall painting and banner promoting RT principles and offer a range of products with an emphasis on architectural heritage, nature tourism and promoting locally sourced organic food.
Although not officially part of the conference, Socialtours of Nepal made a splash by instigating a fringe meet organised and sponsored by Tiger Mountain.
Social Tours have excellent RT pedigree coming as they do from the same stable (The Green Circuit) as two previous Wild Asia RT Award winners; Spiti Ecosphere and Sundarbans Jungle Camp.
Sociatours' founder, Vishwaraj (Raj) Gyawali invited local tourism students to the fringe meet – surely a smart move to inspire the next generation of RT practitioners! You can read a more detailed account of the fringe meet on the socialtours blog
Education was a strong theme for me at the conference. Feedback on the presentation that I gave about Arkitrek focussed on this issue. About how Arkitrek engages architecture students to deliver community and nature based projects and at the same time provide experiential learning to all participants.
We're also all still learning about Responsible Tourism and in this respect the conference was an outstanding success in that it brought together thinkers, practitioners, verifiers and promoters in the field. I found it encouraging that there is both consistency in understanding the principles of RT and huge diversity in how to implement it.