Arkitrek Camp1
Client: Camps International
Project: Marine Conservation Centre Learning Centre
Role: Design and Build program coordinator
Status: Completed May 2011
Design & Build Team: David Arnott, William Smith, Chew Pui Cheng, Michelle Martin, Zee Teng, Sarah Greenlees, Ian Hall, Hasmartina Celestial, Aida Rahman, Richard Nelson, Daniele Cohen.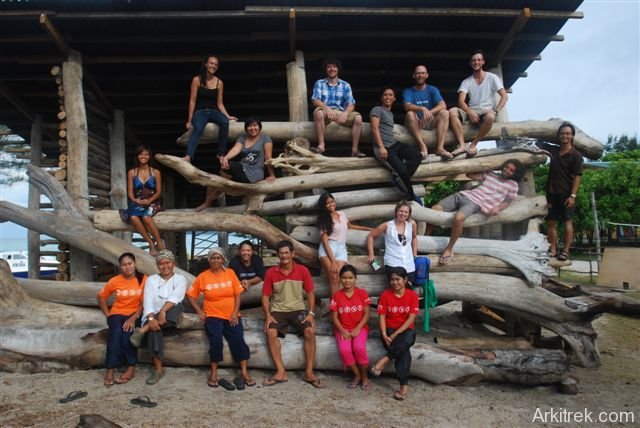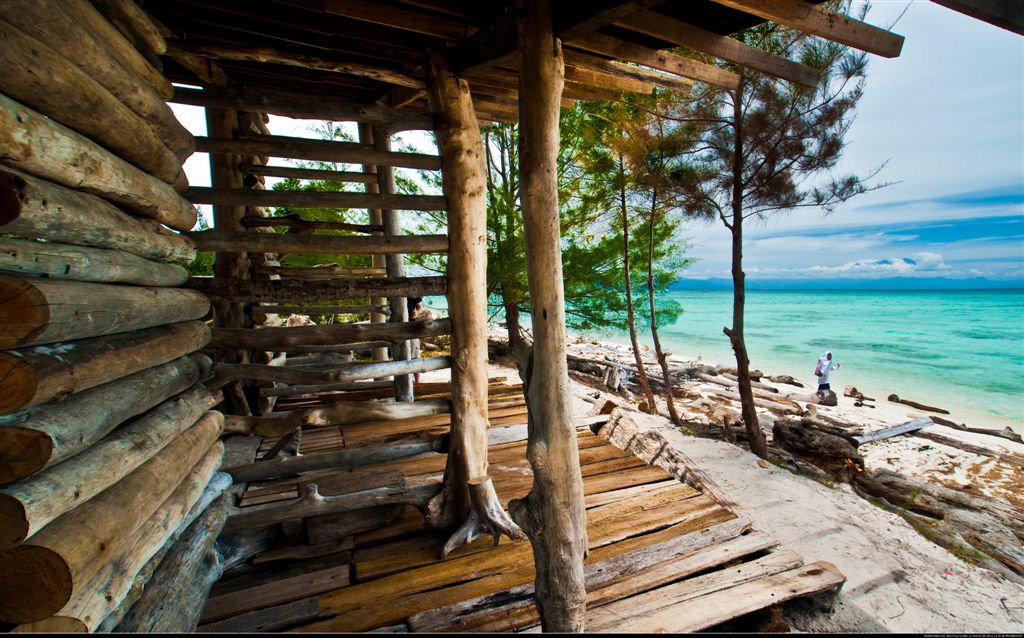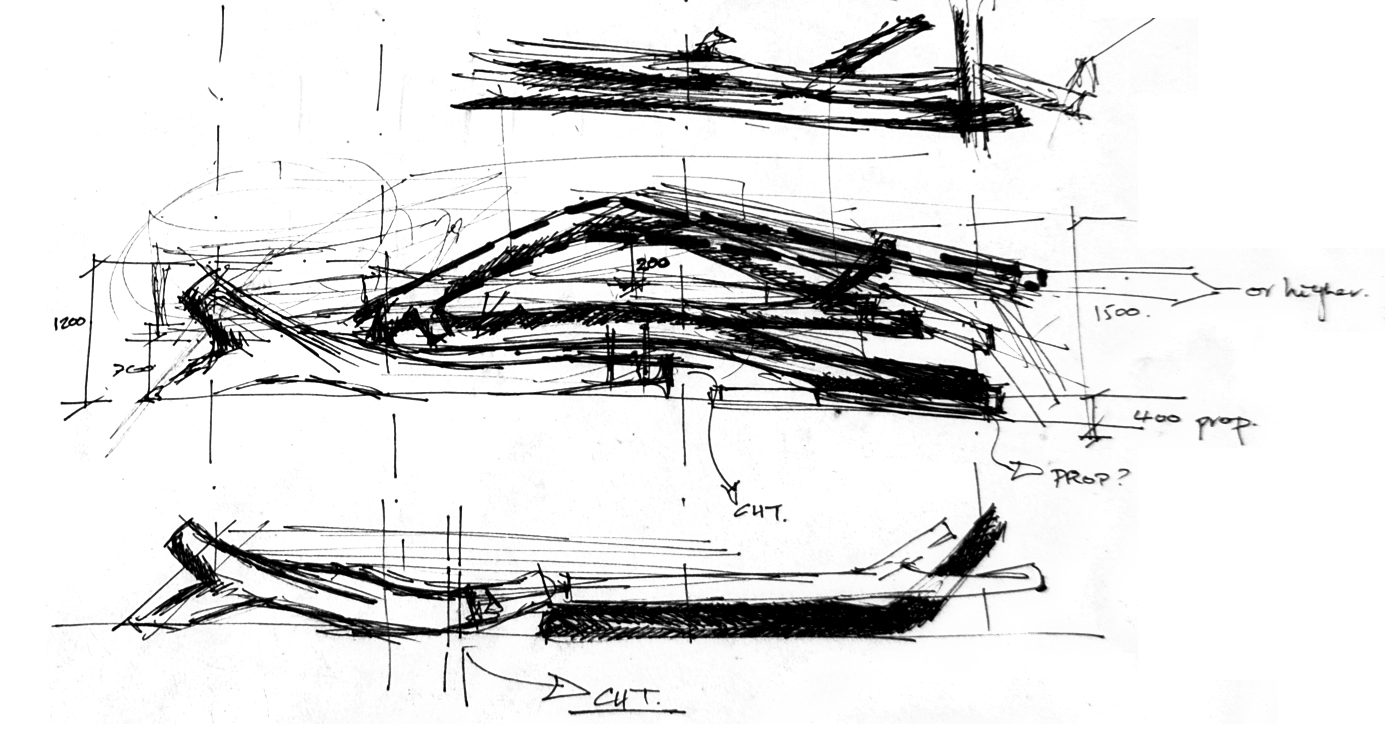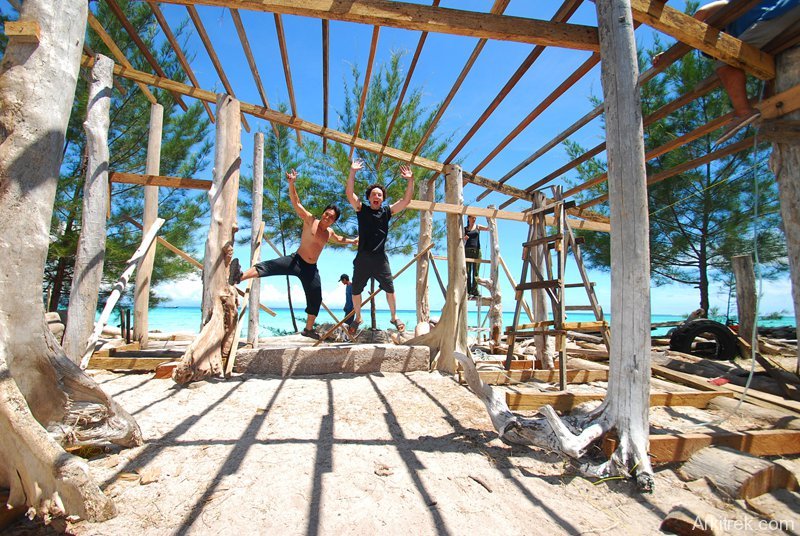 Arkitrek Camp completed its first project on the tropical island of Mantanani, situated off the coast of Kota Belud in Sabah, Malaysian Borneo. The summer school was attended by architecture students and professionals from Malaysia, USA and UK
This inaugural project was to design and build a Marine Conservation Programme (MCP) Learning Centre on Mantanani island for Camp Borneo, a subsidiary of Camps International. Measuring 7.5m x 6m with a gross floor area of 45m² (485ft²), the 4m high, single-storey building was built in 2 weeks. Sponsorship was given in kind by Onduline – a bitumen/fibre roofing sheet known to perform well in the tropical climate.
The design phase was completed in 1 week using group facilitation techniques to ensure that all 10 participants were invested in the final outcome. Construction took 2 weeks.
Students enjoyed the experience of bridging theory with practice "For the first time I got to really sit and experience a structure that I had helped create." Will Smith, University of Oregon
For professionals the appeal was more one of rejuvenation "being back with people that are so passionate about design is infectious. The greatest thing about the camp is that I have rediscovered my love for architecture and I am going to work very hard to let this inform all my work back in Scotland." David Arnott, Edinburgh
The MCP Learning Centre's structure is driftwood logs salvaged from the island's beaches and other reclaimed flotsam such as bamboo and plastic bottles. The participants or Arkitrekkers, faced the challenge of working under the hot tropical island sun with only the most basic tools of construction available; scaffold poles for levering and block and tackle for lifting.
Designed as an open-ended, multi-purpose space, the MCP Learning Centre will serve as an iconic venue for Camp Borneo's ongoing marine conservation activities to educate the islanders and visitors to Mantanani about the importance of marine conservation for their living environment.
"The building has surpassed our brief and our expectations. It is not a typical building – It has a distinct 'presence' but at the same time is also completely in harmony with its surroundings. We hope that building will be a catalyst for taking our marine work, and more importantly the community's ownership and protection of their own marine environment, to a higher level. Thank you to the Arkitrek team for a job well done!"
Rory Hall, Director, Camps International Asia
Want to attend a camp yourself? Check out the Arkitrek Camp main page or sign up for our Newsletter to find out about upcoming Camps. If you have a group of 8 people or more we can develop a bespoke camp together.
Arkitrek Camp Blog