Bear Action Teams – volunteer program
Client: Bornean Sun Bear Conservation Centre
Project: Wildlife sanctuary and rehabilition centre
Role: Volunteer Program Coordinator
Status: Ongoing
Coordinators: Ian Hall, Bob Hartley, Billy Dunn, Chris Trunkfield, Maryam Gomary, Adam Leigh-Brown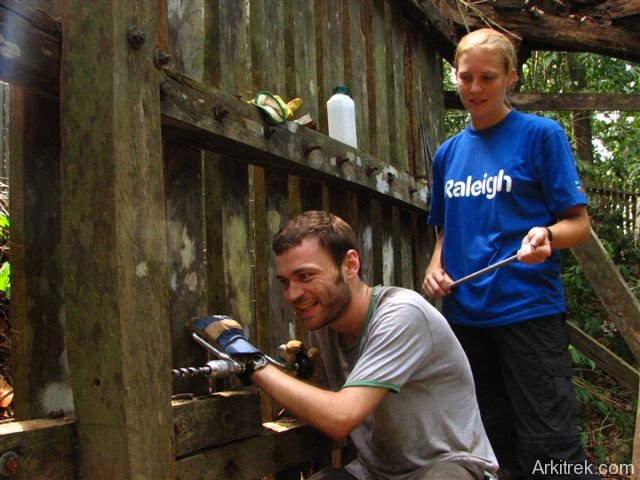 The volunteer program started in July 2009 and to date has seen over 500 young people from around the world engaged in construction of the new Bornean Sun Bear Conservation Centre.
The volunteers have contributed to peripheral infrastructure such as screening walls, footbridges, trails, boardwalks and a biogas digester. This benefits BSBCC by reducing the fundraising burden and by building international support for conservation of wild animals in Borneo.
Arkitrek designs the projects to suit requirements of specific volunteer groups and provide them with easily identifiable objectives that will give a sense of achievement. Logistical support is provided by a team of supervisors including Arkitrek Interns.
Bornean Sun Bear Conservation Centre blog posts