Batu Batu Long Beach
Client: Batu Batu Resort
Project: Tourist Activity and Conservation Centre
Role: Design Consultant
Status: Completed November 2012
Design Team: Ian Hall, Leong Seng Kheong, Fauzan Aris, Catherine Robson & Tan Su Mei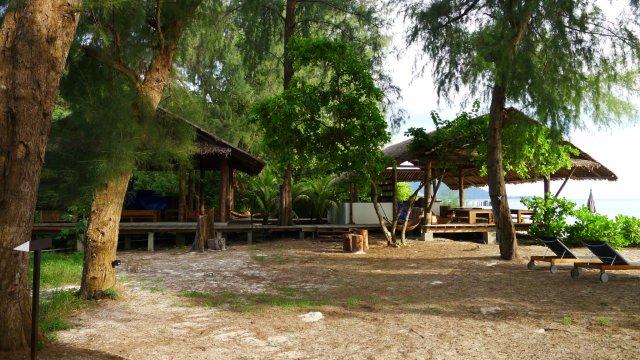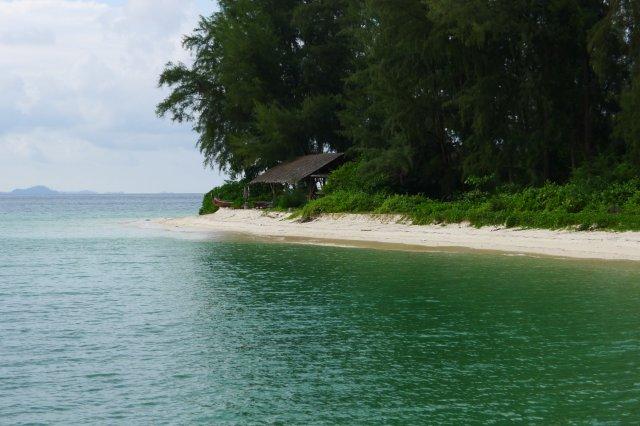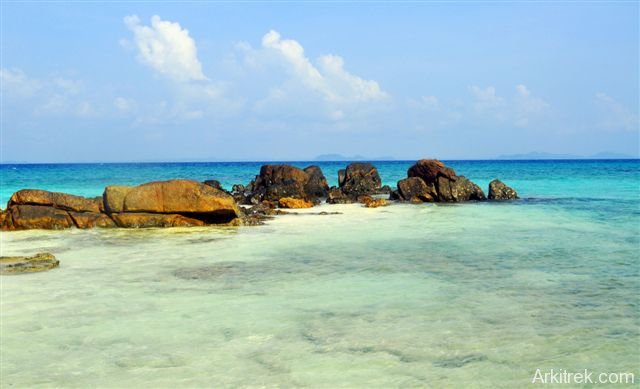 The Long Beach is the nature activity and conservation centre at Batu Batu Resort on Pulau Tengah in Johor, Malaysia. The owners treat Long Beach as a discrete self-financing extension of the resort. Any surplus revenue from guests' diving and nature-related activities at Long Beach is put into environmental conservation programs. When your tourism product is crystal clear sea, clean beaches and abundant marine life, it makes good sense to protect and enhance it.
The four buildings at Long Beach are planned to nestle into the trees behind the beach. Only the beach bar pokes through the trees at the beachfront whilst the activity centre, naturalists' quarters and dive centre nestle in the shade of casaurina groves. This approach conserves more than 80% of the habitat close to the high tide line, a critical resource for turtles and shore birds.
Principle construction materials are untreated Caribbean pine from the owners' plantation in Johor. We have also used nipah thatch for the bar & activity centre. The dive centre and naturalists' quarters have shallow pitched and extra-strong roofs to both encourage and support a naturally seeded green roof.
All waste water at Long Beach is treated using an extended aeration system designed by Tomher Environmental. The resulting effluent has a BOD of 5-10mg/l or in other words; between two and four times better than the highest Malaysian Standard. After disinfection this effluent is safe to be discharged or used for irrigation.
In the 1970's Pulah Tengah, formerly Pulah Babi Tengah (Middle Pig Island!), used to be a refugee camp run by UNHCR. You can still find many old wells and ruined foundations in the flatter areas around the island. All these ruins were conserved at Long Beach so that tourists can enjoy the cultural as well as natural heritage of this beautiful island.