Bongkud Community Centre
Client: Camps International and Bongkud Community Council
Project: Community Centre
Role: Design, Supervision & Capacity Building
Status: Due for completion mid 2013
Budget: MYR 100,000
Design Team: Martin Lambie, Ian Hall, Nick Nearchou, Tan Zhen Ron, Sophie Backhouse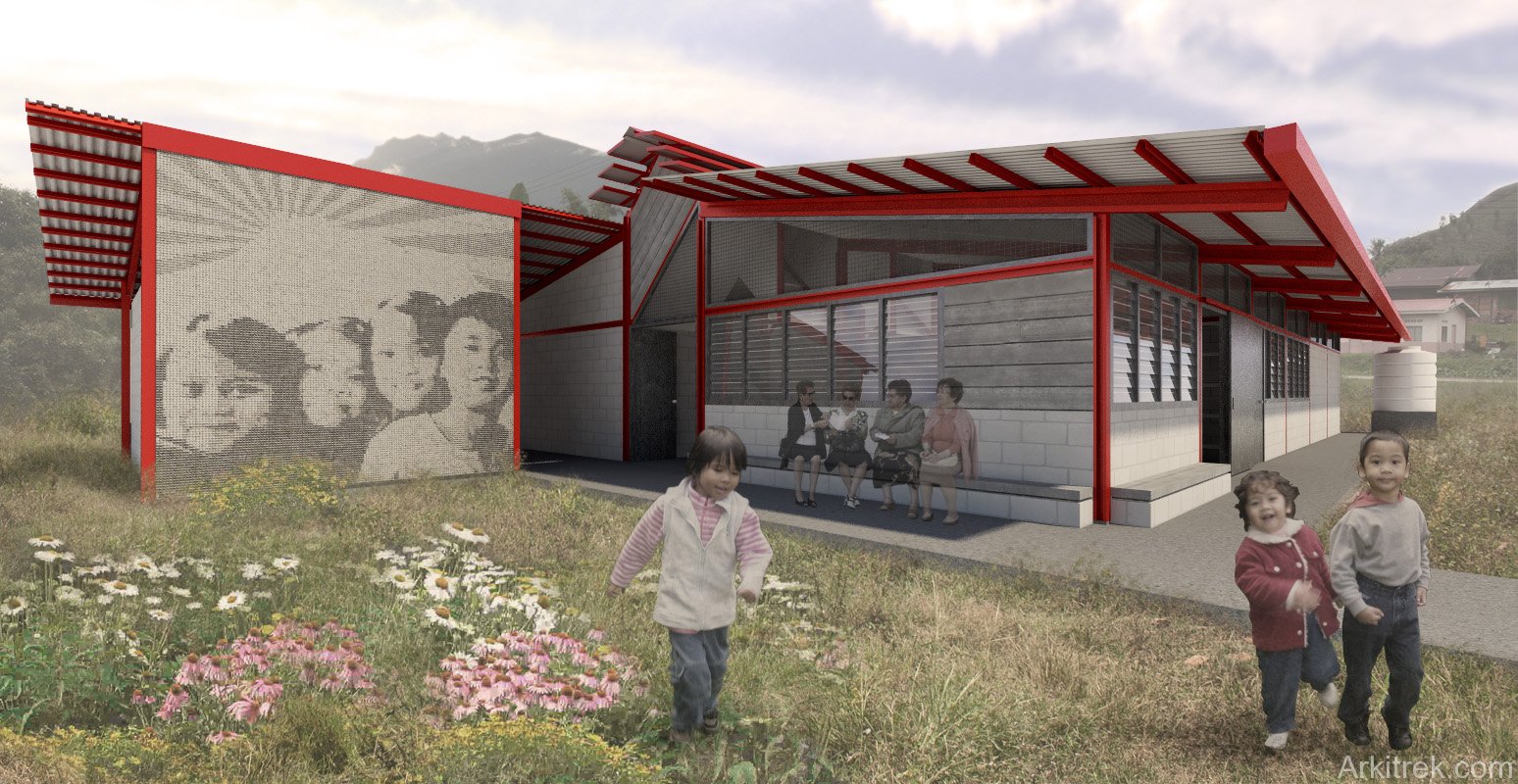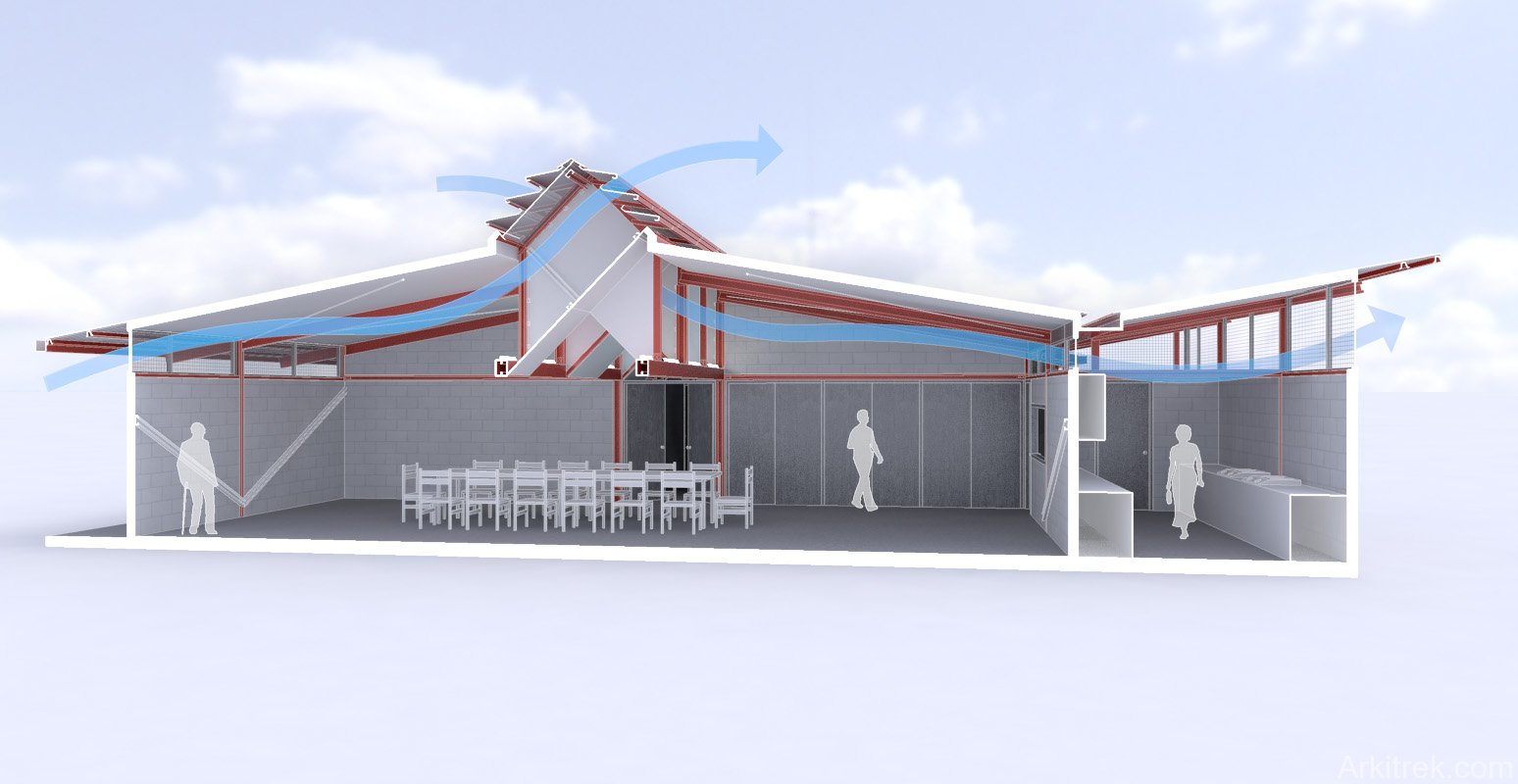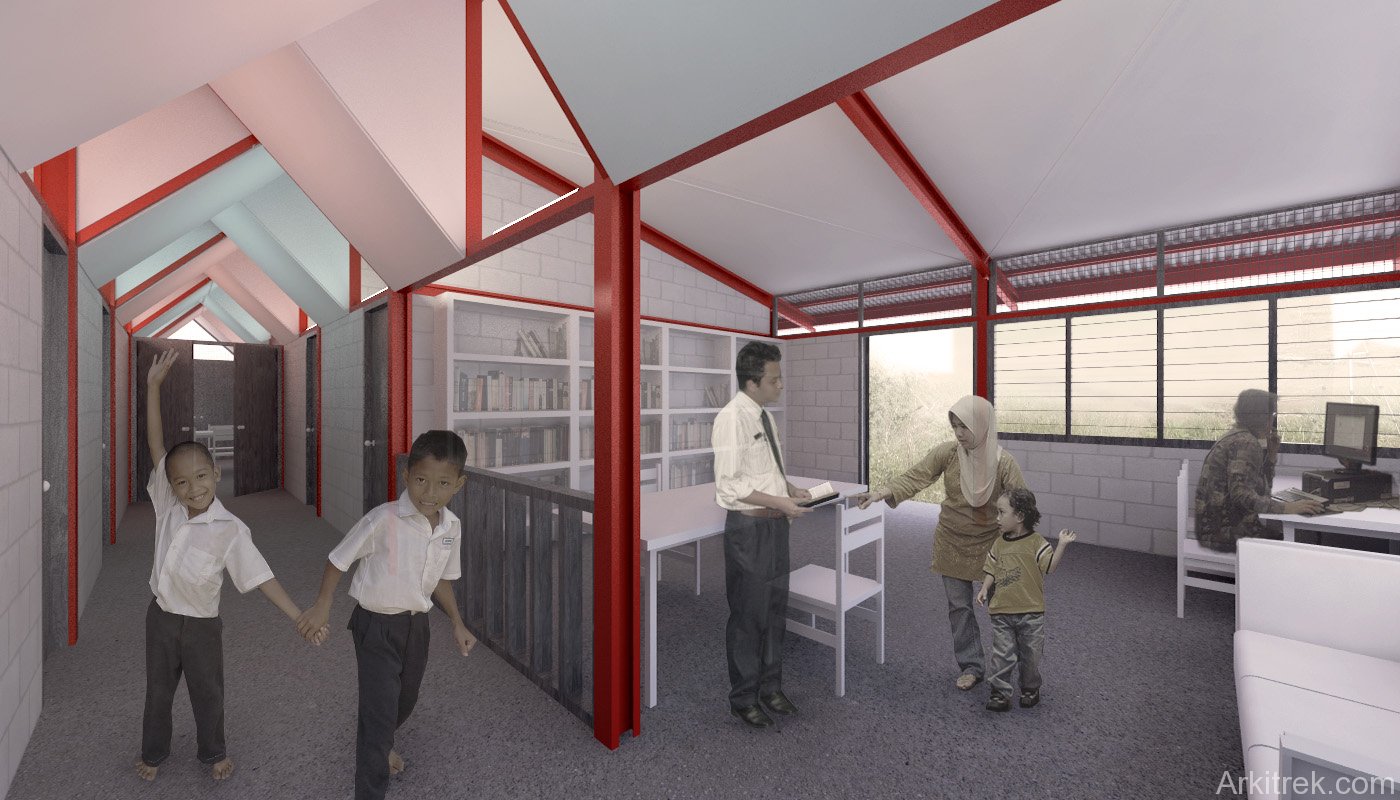 Bongkud Community Hall is the largest community project to be attempted by Camps International in Sabah so far. Camp Bongkud is also their largest camp. Luckily the camp is run 100% by highly motivated villagers. They need to be motivated to take on a job this size.
Arkitrek came to the job with the foundations already laid and a spatial plan agreed between Camps International and the community. Our brief was to help project manage the construction and make any tweaks to the design that we could within the constraints of the existing foundations. The construction labourers were literally hundreds of school children with skilled assistance from the village chief and several Camp Bongkud staff and other locals.
Arkitrek intern, Martin Lambie did an outstanding job to manage rotating groups of school kids and their teachers to continue work on the foundations and floor slabs.
Concrete mixing by day, Martin filled his evenings with design time. The structural frame is galvanised steel 'C' sections with block infill. A major design challenge was to ensure adequate natural ventilation to the deep pre-determined plan form. Martin's solution was alternating wind scoops organised above the central corridor. These effectively halved the plan depth from the ventilation point of view and will work regardless of wind direction.
A pixelcrete mural will enliven the entrance area and the infill walls will be unfired clay bricks currently undergoing structural testing.
Check out the Bongkud Community Centre blog posts for construction updates