Borneo Rainforest Lodge
Client: Borneo Nature Tours
Project: Renovation of Luxury Nature Tourism Lodge
Role: Lead Design Consultant
Status: Completed May 2010
Design Team: Ian Hall, Terence Pang, Pein Lee & Sarah Greenlees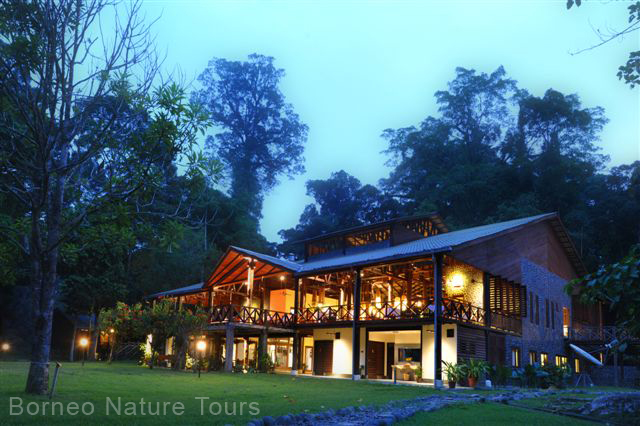 The main lodge at BRL applies the same principles of passive design as the chalets on a grander scale. We have reworked the arrival sequence, circulation and connection to nature to make the most of the magnificent setting.
The centrepiece is a grand atrium with bespoke lighting installation. The atrium at the heart of the building helps to integrate the fl ow between inside and outside and between back of house and front. This difficult to describe, movement of energy, was one of the most conspicuous shortcomings of the original design.
Looking back on the construction process we see a progression both in our design repertoire, the client's willingness to experiment and the contractors' understanding that sometimes moy liang
(less nice) is ho liang (very nice).
Borneo Rainforest Lodge blog posts