Borneo Rainforest Lodge – Chalets
Client: Borneo Nature Tours
Project: Renovation of Luxury Nature Tourism Lodge
Role: Lead Design Consultant
Status: Completed May 2010
Design Team: Ian Hall, Terence Pang, Pein Lee & Sarah Greenlees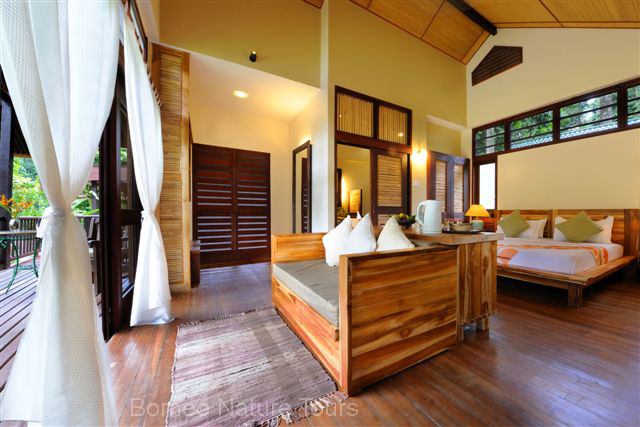 Can luxury be reconciled with sustainable design?
The renovation of 28 chalets at Borneo Rainforest Lodge has reset the benchmark for the leading nature resort in Sabah. We have adapted two original designs into four unique new room types.
The design principles have stayed true to our philosophy of creating cool and comfortable rooms without air conditioning. We have achieved this by following passive design principles of thermal insulation, thermal mass and natural ventilation.
Our brief called for improved daylighting and to enhance the feeling of connection to nature. The success of BRL makes it a persuasive case study for sustainable use of a natural resource such as the Danum Valley Conservation Area.
Borneo Rainforest Lodge blog posts