Gaya Street Memorial
Client: Bonding With Gaya Street exhibition
Project: Imitation of an Historic War Memorial
Role: Lead Design Consultant
Status: Completed Feb 2012
Design Team: Rachel Lok, Tan Zhen Ron & Ian Hall.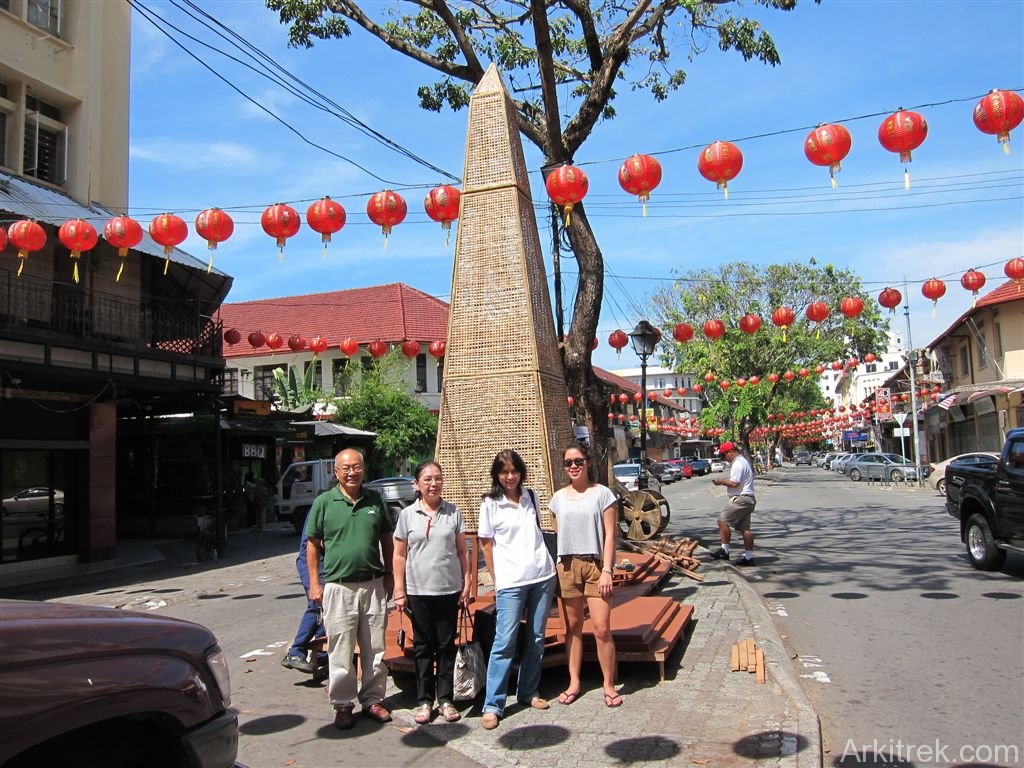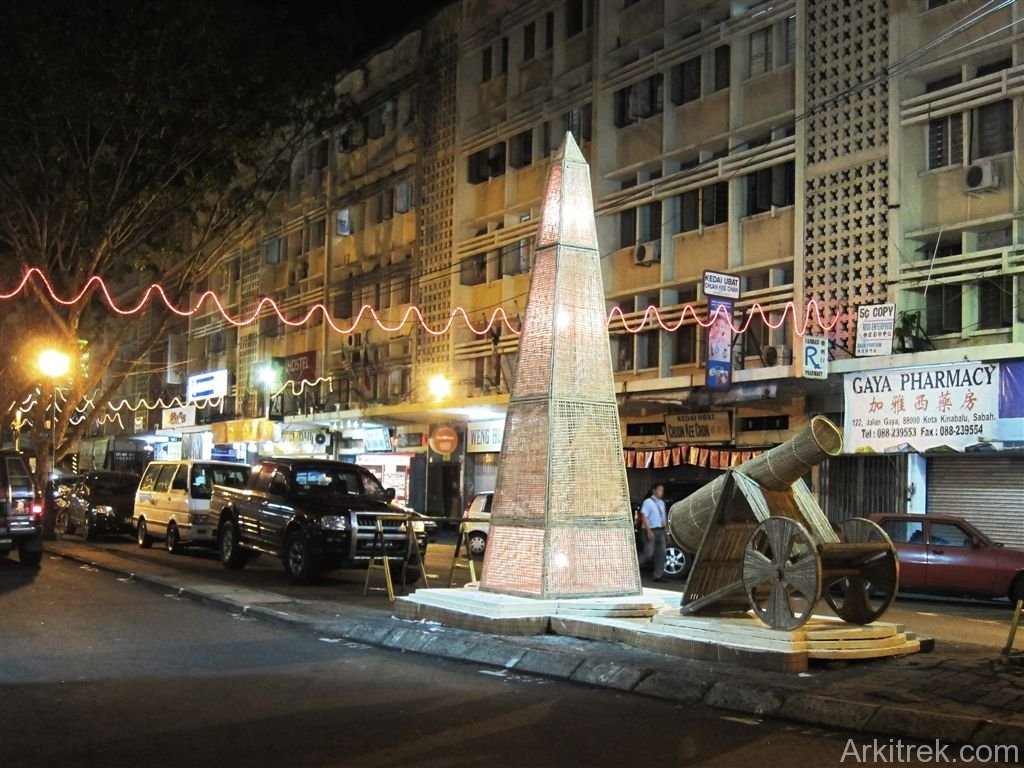 Staged on February 10-12, 2012 Bonding With Gaya Street was a community-centred exhibition celebrating social history, collective memory, culture and identity.
Arkitrek curated an imitation War Memorial as a centre piece of the exhibition. The original war memorial was built to commemorate servicemen who gave their life to defend Sabah (named British North Borneo during the British Occupation) in WWI and WWII plus the 'confrontasi' with Indonesia in 1963-66.
The original site for the North Borneo War Memorial is in front of the current Pizza Hut restaurant on Jalan Gaya (Gaya Street). For decades, shop owners along Jalan Gaya and the local community lived with the statue. Back then it was regarded as a landmark, but now relocated to the less frequented City Park it is losing its meaning to society.
The imitation monument on the original site inspired our community to collectively establish an identity for our built heritage and the people who have helped shape the character of Kota Kinabalu. This monument represents a sense of belonging and identity for the people in the immediate surroundings. The use of natural materials and traditional weaving techniques reminds us that cultural heritage is not always set in stone edifices and that cities are still linked to their rural hinterlands and the skills and knowledge preserved there.
Bonding With Gaya Street was an event co-organized by the North Borneo History Enthusiasts and Dewan Bandaraya Kota Kinabalu. The imitation war memorial was built with the help of Camps International.
Further Reading
http://sabahwarriors.blogspot.com/2012/04/bonding-with-gaya-street-behind-scenes_4309.html
http://bwgayastreet.wordpress.com/
http://www.mysabah.com/wordpress/?p=986
Video by mysabah.com