Jerudong International School Sepilok Project
Partners: Jerudong International School, Sepilok Orangutan Rehabilitation Centre
Project: Training structures for juvenile orangutans
Role: Design-Build program coordinator
Status: Completed July 2012
Construction Budget: MYR 20,000
Design-Build Team: Jerudong International School Students & Teachers, Arkitrek, Evergood Engineering Sdn Bhd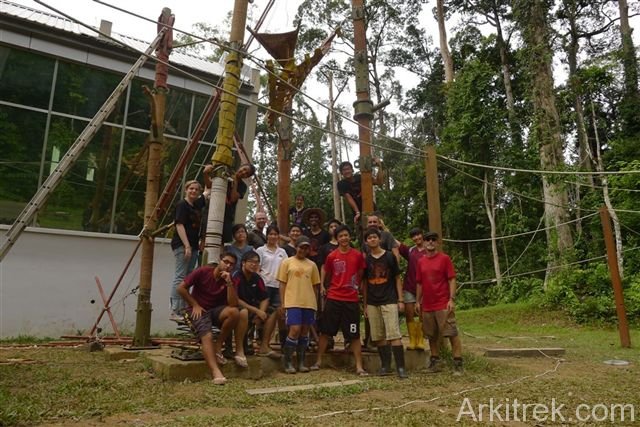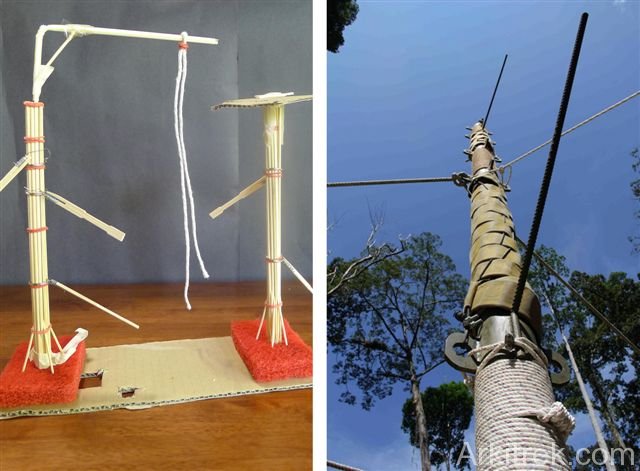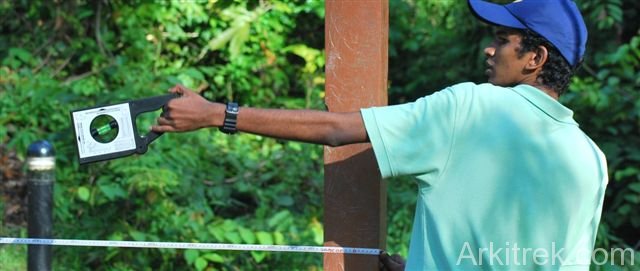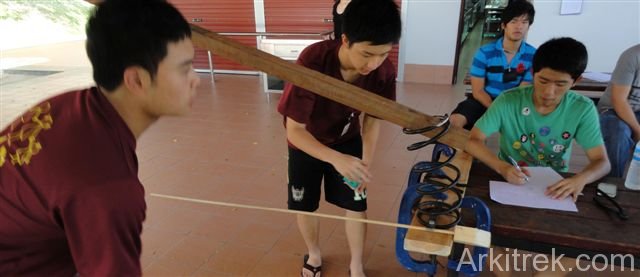 This bespoke design/build program engaged students to design and build a training facility at the internationally renowned Sepilok Orang Utan Rehabilitation Center. The design brief was to improve climbing, foraging and nesting skills of young rescued orangutans as a key stage in the rehabilitation process that would help them to live independently in the jungle once again.
The student participants from Jerudong International School in Brunei interviewed Sepilok staff and rehabilitation experts, made observations of orang utans and designed and engineered devices to encourage climbing, agility and confidence in the trees.
This program introduced students to the multi-disciplinary nature of design and engineering, drawing on many of the skills that the students were learning in theory at school such as; mathematics, sciences, arts and sociology to amalgamate them in one practical project. All design ideas were generated and developed by the students themselves, together with much of the grunt work of construction.
This project was completed in July 2012 and is currently undergoing testing by volunteer orangutans.
It's not often that students get to play such a big role on a project of this scale, and it still surprises me that we not only seem to be accomplishing what is required of us, but also excelling in certain areas.
Son Han Yee
Never have I experienced a project that challenges me both mentally and physically, but still feels so fulfilling at the end of the day. I'm really excited to see the out come of all this.
Yee Ling Leong
Read more about Arkitrek projects with Jerudong International School here.