Lemaing
Client: The Sabah Society, Borneo Eco Tours
Project: Lemaing
Role: Design and Construction Management
Construction Cost: MYR200,000
Status: Completed May 2015
Lead Designer: Isabel Sandeman
Design Directors: Yukio Hasegawa, Ian Hall
Architects of Record: Hasegawa Xavier Associates, Arkitrek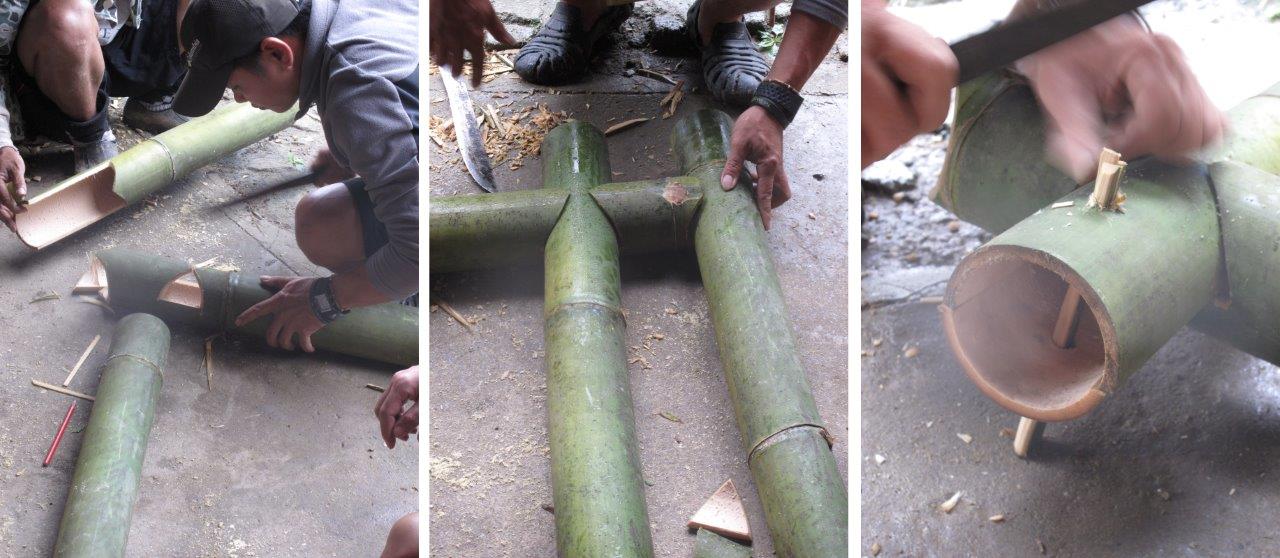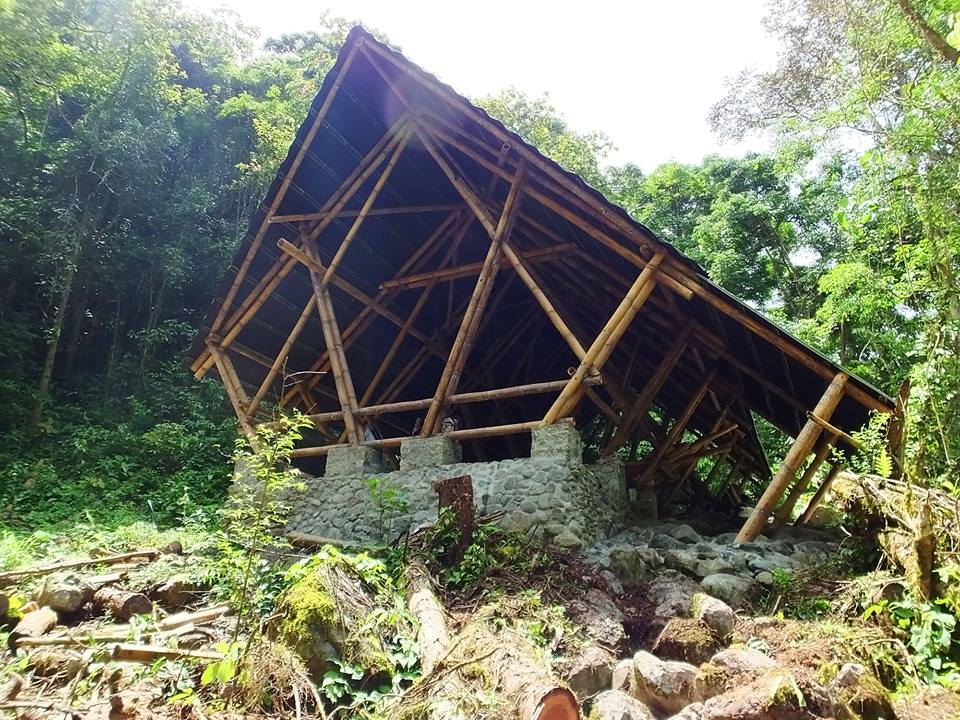 The idea for a jungle camp in Minintinduk gorge came from Martin Moguring, senior Ranger at Kinabalu Park, and his mountaineering friend, Dr. Ravi Mandalam. Their goal was to celebrate the mountaineering history of the Kiau Villages by bringing eco-tourism to this seldom visited area of Kinabalu Park.
This 20 bed eco-camp is named in honour of Lemaing, one of the local mountain guides from Kg. Kiau who led Sir Hugh Low to the summit of Mt Kinabalu in 1851. The camp is located at Sambatang Caves on the Kadaimaian River, a fifteen minutes trek below the Minitinduk Gorge.
Lemaing was funded by Sabah Credit Corporation and BEST Society with support from The Sabah Society and Borneo Eco Tours. The Camp is community owned and is operated by Borneo Eco Tours.
The building superstructure is built entirely from Poring Bamboo (Gigantochloa levis). The challenging construction was achieved through a close collaboration between the lead designer (Isabel Sandeman) and the skill of the Dusun craftsmen (Thaddeus, Ven John, Sapinus, Wilson, Gabriele et al). The key to the building was the development of the joints, explained by Isabel in more detail here.
Lemaing is the first of its' kind in Sabah and has fast become an icon for eco-tourism that grows from its' place and builds local capacity.