Mantanani Community Learning Centre
Client: Camps International & Mantanani Community
Project: Community Learning Centre
Role: Design & Construction Management
Status: Completed October 2012
Design Team: Eoghan Hoare, Ian Hall, Michelle Martin, Hasmartina Celestial, Nic Nearchou, Anna Nicholls, Tan Zhen Ron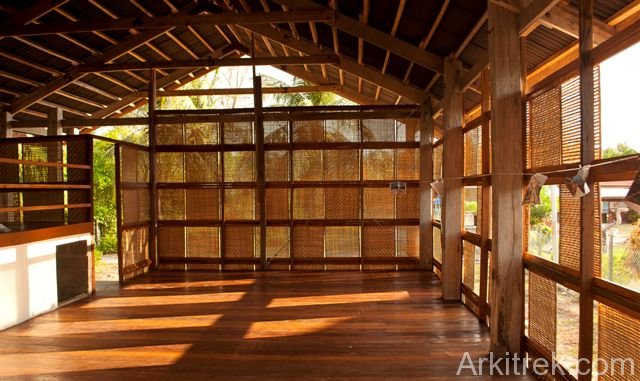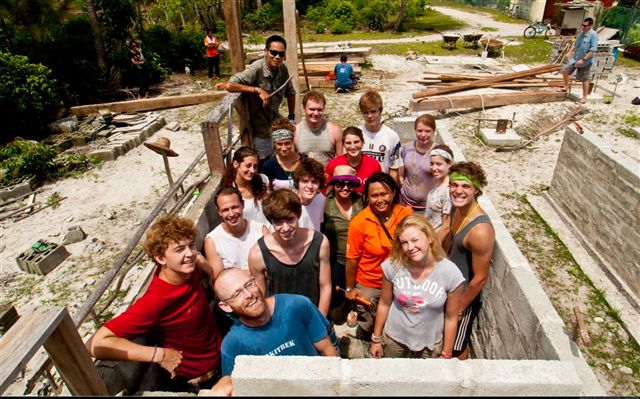 "Wow! What a building!" exclaimed Rory Hall, director of Camps International in his opening ceremony speech. Rory extended his personal thanks to all of the Arkitrekkers involved: Billy Dunn, Eoghan Hoare, Oliver Wilson, Michelle Martin, Tina Celestial, Nic Nearchou, Anna Nichols and Zhen Ron Tan.
The building has a high ceiling to allow hot air to rise out of the way and is clad in woven bamboo panels which will allow the building to breath and let in diffuse light through the loose weave. The substructure and lower level is concrete block and the upper level and superstructure is built from Mantanani Island driftwood.
The production of woven bamboo panels has created a new micro-enterprise for a family of Rungus weavers on the mainland north of Mantanani Island.
The building was officially opened by the funder Camps International on 18th October 2012. The hand-over ceremony was well supported by the community and as soon as the ribbon was cut, the building was swarmed by families enjoying the complimentary kuih and juice. In his speech the school headmaster thanked Arkitrek for designing a building that was "modern, but which related to the traditions of Sabah."
The building is now under the care of the village chief and the school headmaster. We hope they will make good use of the building with busy workshops and community activities.
Mantanani Kindergarten blog posts