Sepilok Outdoor Nursery
Client: Sepilok Orangutan Rehabilitation Centre
Project: Interior Renovation of Orangutan Nursery Viewing Building
Role: Lead Design Consultant
Construction Budget: MYR600,000
Status: Completed Oct 2014
Design Team: Ian Hall, Sarah Greenlees, Rahim Mudin, Elise Mandat, Jason Tan Ming Hau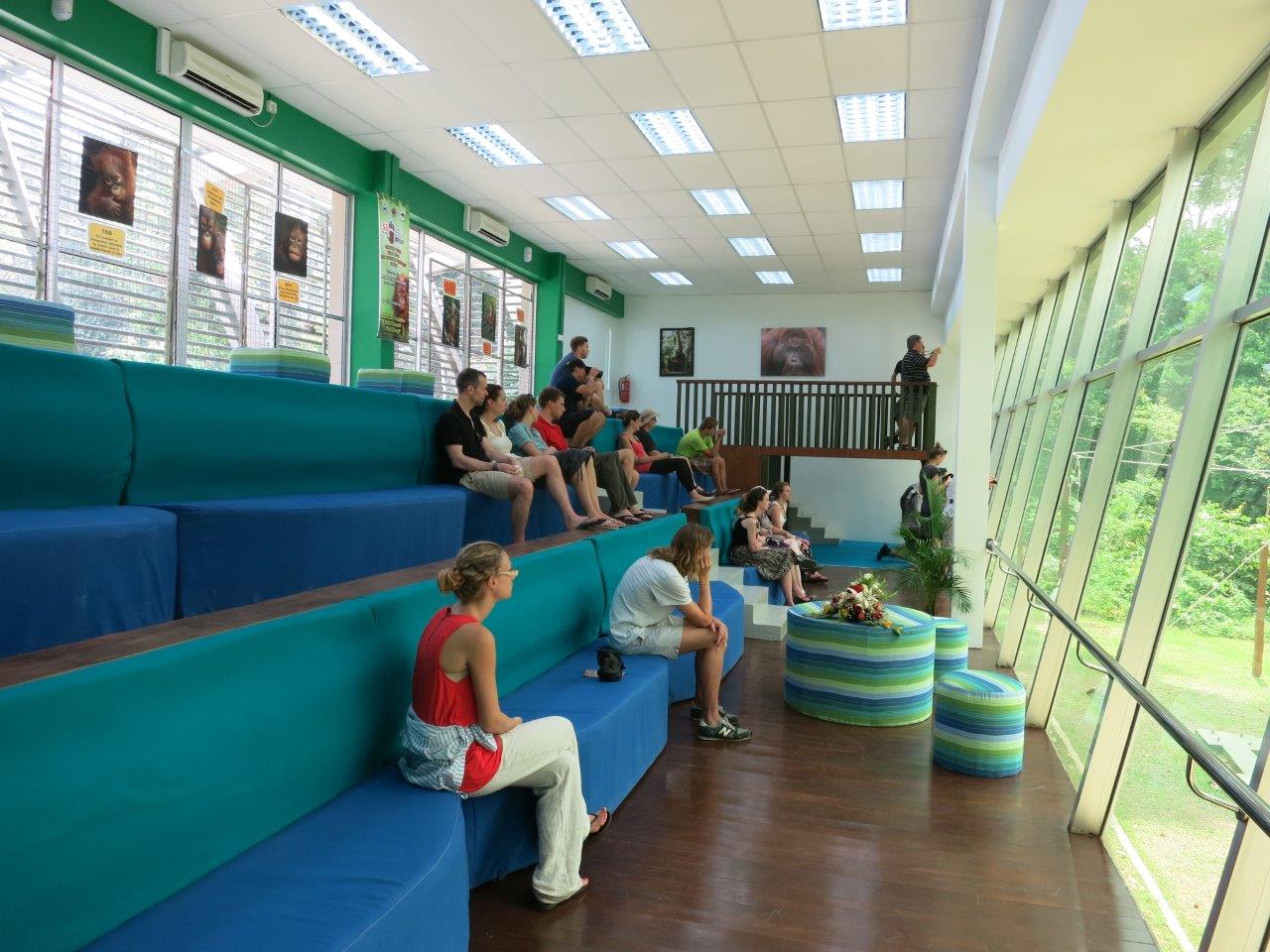 The existing building was originally designed to allow tourists to observe but not disrupt the rehabilitation process of young orang-utans. In designing the interior renovation, Arkitrek realised that we should attempt to alleviate the feeling that the orang-utan training is a performance for tourists, rather that tourists are being permitted to observe discretely a part of the rehabilitation process.
The client brief for the interior renovation was to turn the empty shell into an educational and exciting place that is less static, more aesthetic and with better acoustics. The client wanted a WOW effect, a place where people can learn, feel and act!!
We achieved this through: soft informal seating, reducing the scale of the amphitheatre, improving daylighting and artificial lighting, adding interpretive boards, natural bamboo features, kids' coner, external planted screens and, we also had a say in the design of the design of the outdoor nursery play area for young orangutans.
The Outdoor Nursery viewing building has a gross internal area of approximately 280m² and features both an air-con and a naturally ventilated viewing areas plus reception, souvenir shop and toilets. A boardwalk links the viewing building to the Sepilok visitor centre and orang-utan viewing deck.