Tinangol Community Learning Centre
Client: Camps International
Project: Community Learning Centre
Role: Design & Construction Management
Status: On site
Design Team: Ian Hall, Eoghan Hoare, Oliver Wilson, Lewis Johnson, Nic Nearchou, Hasmartina Celestial, Jamie Ross, Lewis Kelly, Tan Zhen Ron, Yeong Kam Loong, Henrietta Warwick, Mohd Kassim B Hashim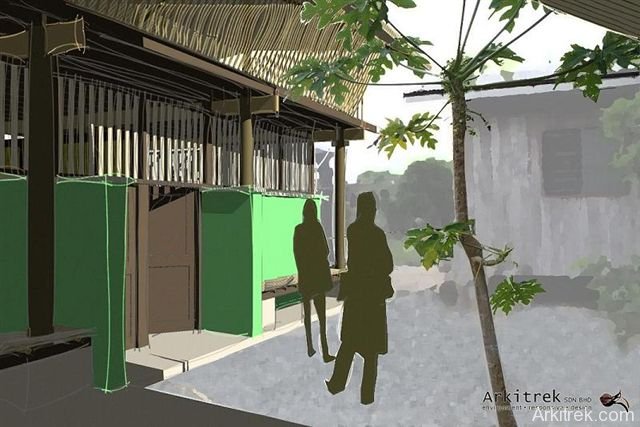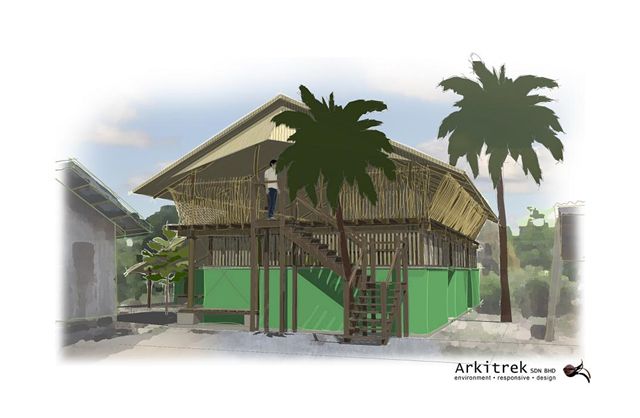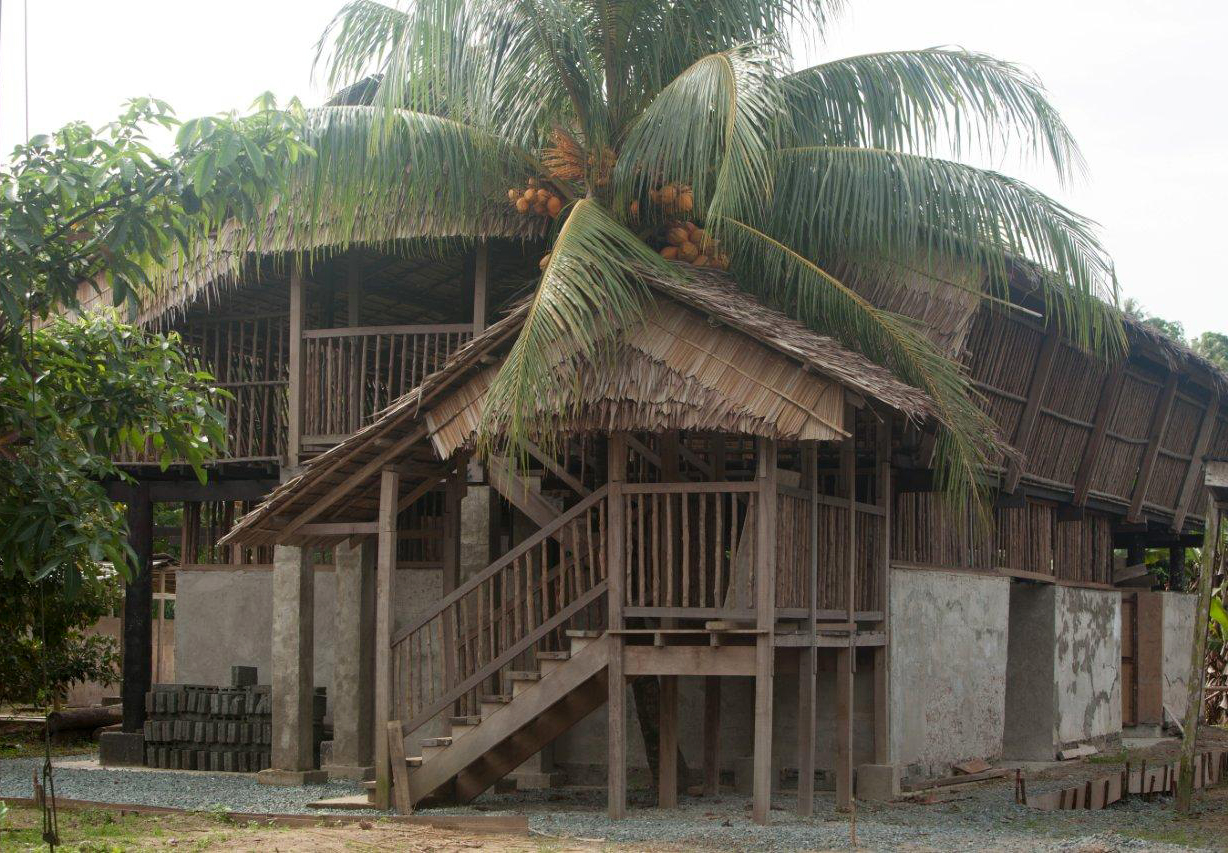 How can rural communities pursue sustainable development ideals on their own terms? Camps International's model is to empower communities to build and operate their own community tourism businesses. Arkitrek complements this by designing buildings and building materials which can be made locally.
The community's brief for a Community Learning Centre at Kg Tinangol in the North of Sabah was for a kindergarten on the bottom and a community hall on the top. Our design response was a first floor based on a traditional Rungus Longhouse and a ground floor using coco-crete and coconut posts. The locals took great delight in this hierarchy "Rungus di atas, style orang putih di bawah – lain daripada biasa" or; It makes a change to see Rungus on top!
Using coco-crete – a mix of sand, lime and coconut husk fibre – we reduce demand for imported aggregate, lower carbon emissions and create a building envelope with better thermal performance than the normal brick and concrete used in these parts.
The locally abundant coconut posts are a controversial choice given fears about durability. Tropical hardwoods are preferred but these have long ago been logged out from this part of Sabah. After logging come plantations and the Rungus themselves will tell you about the impact of acacia and oil palm plantations on their culture and the environment.
To mitigate the disadvantages of coconut posts we have designed them to be replaceable and elevated above the damp earth. Making changes to firmly established building techniques must be followed up with education and reminders of why technical innovations, such as cross-bracing, are necessary.
Arkitrek and Camps International have been working with Tinangol community since 2009. We have learned a lot and luckily, because we enjoy the company of the Rungus, we still have a long way still to go.
View all posts about Tinangol Community Learning Centre