by Arkitrek | September 2nd, 2015 | Arkitrek Camp | No Comments

Photos by Arkitrek and Borneo Eco Tours
Another milestone for ecotourism in Sabah is celebrated with the completion of 'The Fig Tree' @ Kiulu Farmstay, designed and built by a team of architect students in just two months. The community based ecotourism project is tucked in a perfect clearing in the jungle that is overlooking the beautiful Kiulu River.
The launching ceremony of 'The Fig Tree' @ Kiulu Farmstay was officiated by Y.B. Datuk Joniston Bangkuai, Chairman of Sabah Tourism Board. Datuk Joniston highlighted the abundance of nature and beauty which Kiulu is endowed with, stating that "Kiulu has magnificent landscapes and one of the cleanest rivers in Sabah."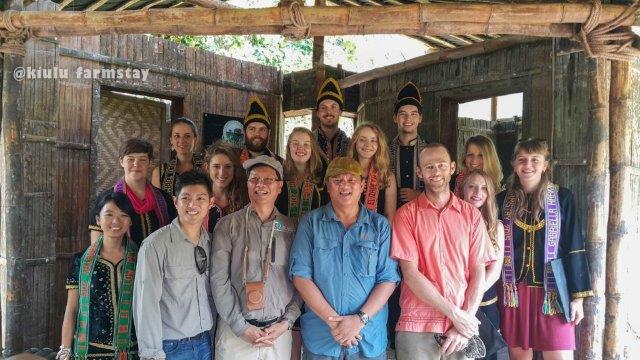 Arkitrekkers with (from left front row): Timothy and Managing Director Albert Teo of Borneo Eco Tours, Chairman of Sabah Tourism Board Y.B. Datuk Joniston Bangkuai and Arkitrek Managing Director Ian Hall.
'The Fig Tree' @ Kiulu Farmstay is a modest two-bedroom self-sufficient ecolodge that is complete with a kitchen, a bathroom and also a dining area. This lodging facility will be a great commodity for the tourists or guests that visit Kiulu and at the same time boosts Kiulu as a favourable tourism destination and this in turn will help to increase the livelihood of the community there.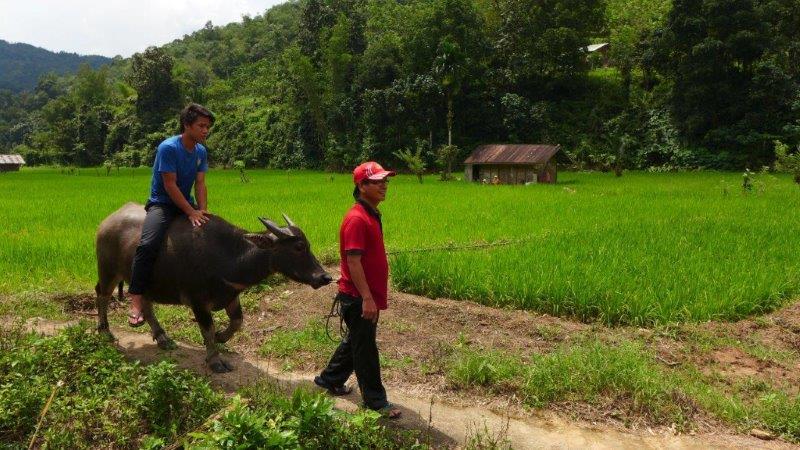 "The Fig Tree ecolodge together with Mitabang homestay will form the backbone of our new "Integrated Approach" to develop ecotourism products which will include buffalo riding, fish spa, hiking, river tubing, rafting, quad biking among others," said Managing Director of Borneo Eco Tours, Albert Teo.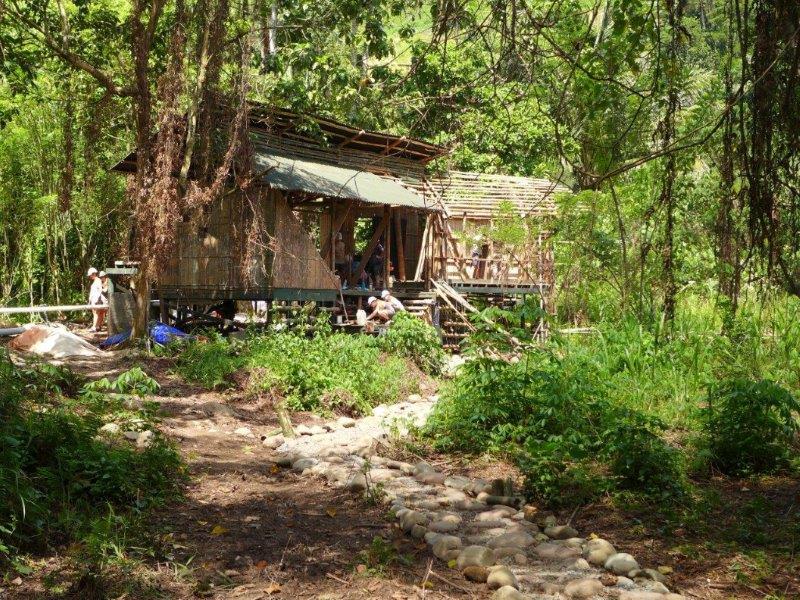 For the past ten months, Borneo Eco Tours have been collaborating with Arkitrek, BEST Society and the communities of Kampung Mantob, Kampung Pinagon Baru and Kampung Dumpiring. This joint venture will create community based ecolodge with benefits that can be attained by the villages of Kiulu.
Borneo Eco Tours have asked Arkitrek to assist in the project and have recruited a team who call themselves Arkitrekkers to design and build the ecolodge. The team which consists of twelve participants who come from Malaysia, United Kingdom, Australia, Italy and Spain were led by Rory Thor Dickens from Scotland on this, his third trip to Sabah.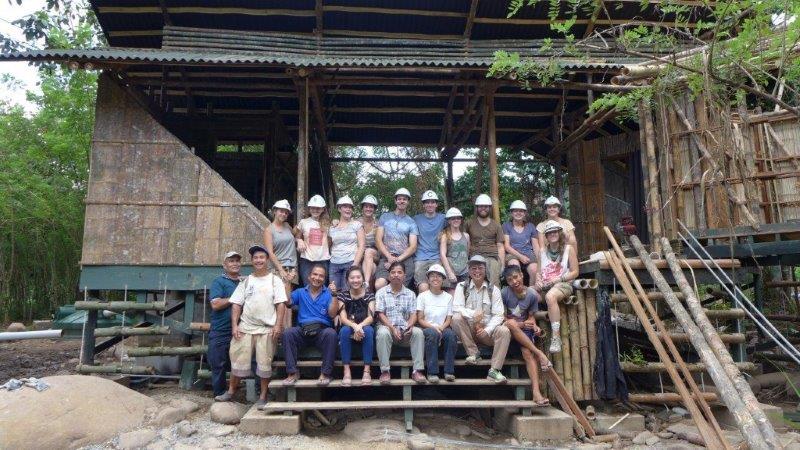 The design and structure of 'The Fig Tree' reflects the rich culture of Borneo and is built using wood and bamboo that is locally sourced and treated as well as biocrete walling that blends in with the surrounding jungle environment. The Arkitrekkers used 'silou' or also known as split bamboo walling as a formwork for bio-crete which further enhances the traditional look of the building. The bamboos were locally harvested and rice husk waste from the villages was recycled to make the bio-crete. Managing Director of Arkitrek, Ian Hall said in his speech that the idea of the design of the ecolodge was to incorporate both traditional as well as contemporary elements together to make it more unique.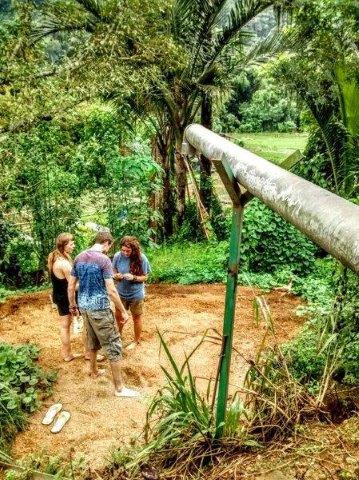 Datuk Joniston Bangkuai had also mentioned in his speech during the ceremony that the Sabah State Government has just recently increased efforts to develop tourism in rural areas in Sabah which provides Kiulu and other rural areas in the state greater opportunities to participate in more ecotourism programmes.