by Arkitrek | January 6th, 2014 | Buayan, Workshops | One Comment

Applications for this masterclass are now closed
This masterclass will teach you how to work with natural building materials: earth and bamboo to create solid sculptural walls and beautiful light-filled breezy buildings. You will have the option to take a bamboo weaving home with you. The masterclass will take place in Kampung Buayan: in the Ulu Papar region of Sabah in the heart of the Crocker Range national park.
This is a fantastic opportunity for anybody interested in sustainable materials, design and the Dusun culture.
Dates
22nd February – 1st March 2014
Cost
The cost of MYR1,200 includes masterclass, transfers and full-board accommodation in Kg. Buayan. All profits go to construction of the Bio-cultural Heritage Centre. Not included are travel to Kota Kinabalu, accommodation in Kota Kinabalu and insurance.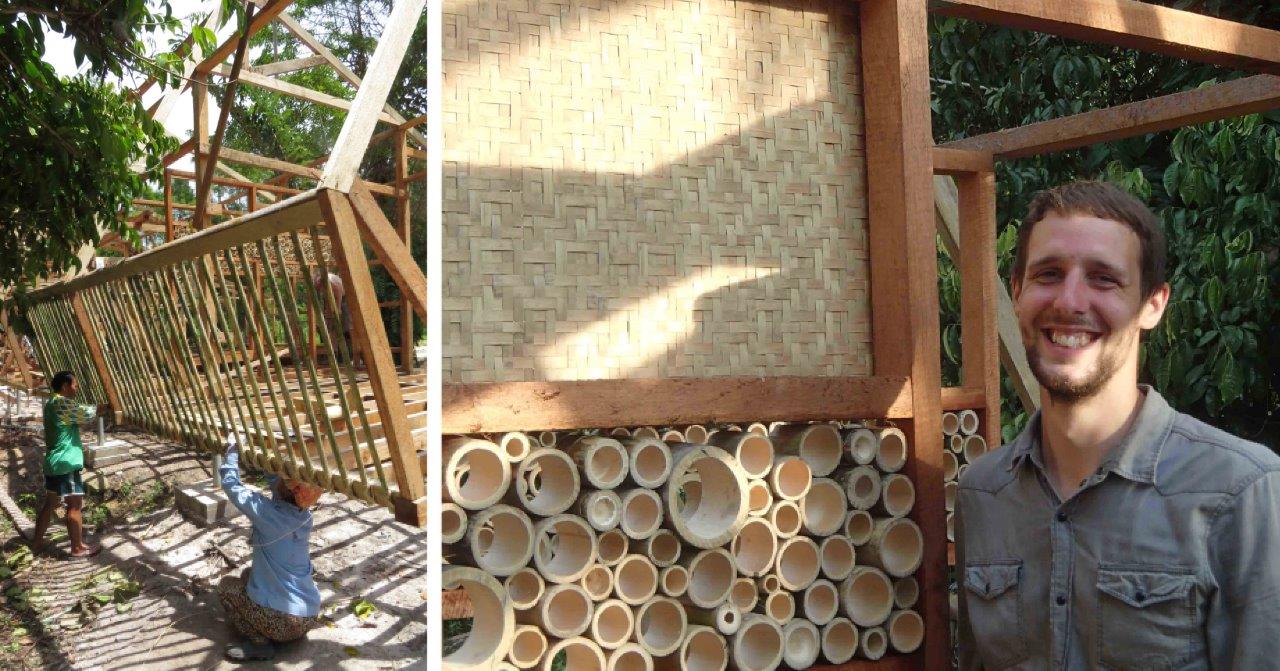 Introduction
Earthbags create beautiful sculptural walls by ramming natural earth into gunny-sacks. Learn how the system works by building earthbag walls for a new Bio-cultural heritage centre, currently under construction in Kg. Buayan.
Earth building can be hard work, so we are mixing this masterclass up with some less strenuous bamboo weaving. Arkitrek has been producing beautiful and functional woven building panels since 2010. Learning from rural artisans, you will select, harvest and process bamboo and other forest products into patterned woven panels.
Background to the programme
The last 10 years has been a time of great change for the Ulu Papar, with restrictions on traditional use of the forest and recent proposals for the Kaiduan Dam, which would flood the homes of everyone in the valley. The Bio-cultural Centre will act as a space for community research into areas of cultural and environmental importance to the peoples of Ulu Papar, strengthening their culture and livelihoods.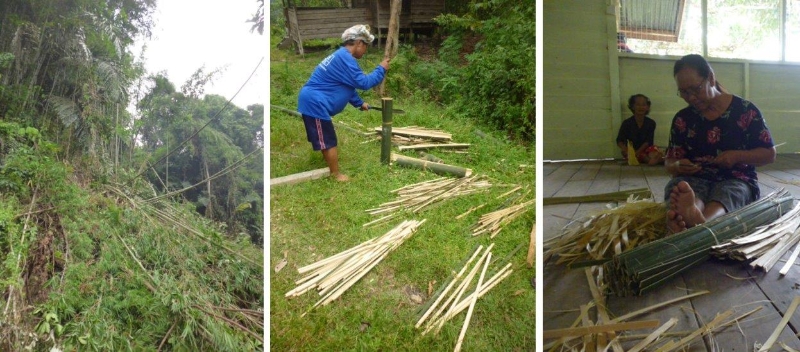 One Comment for Ulu Papar Earthbag Masterclass