Fees for Design Services
Arkitrek is a for-profit social enterprise and we derive most of our income from building design services and educational design/build programmes. Our design services are typically charged on either a % of contract sum or time charge basis, or both. For example, on building projects with a contract value of less than MYR2M the fees may break down as follows: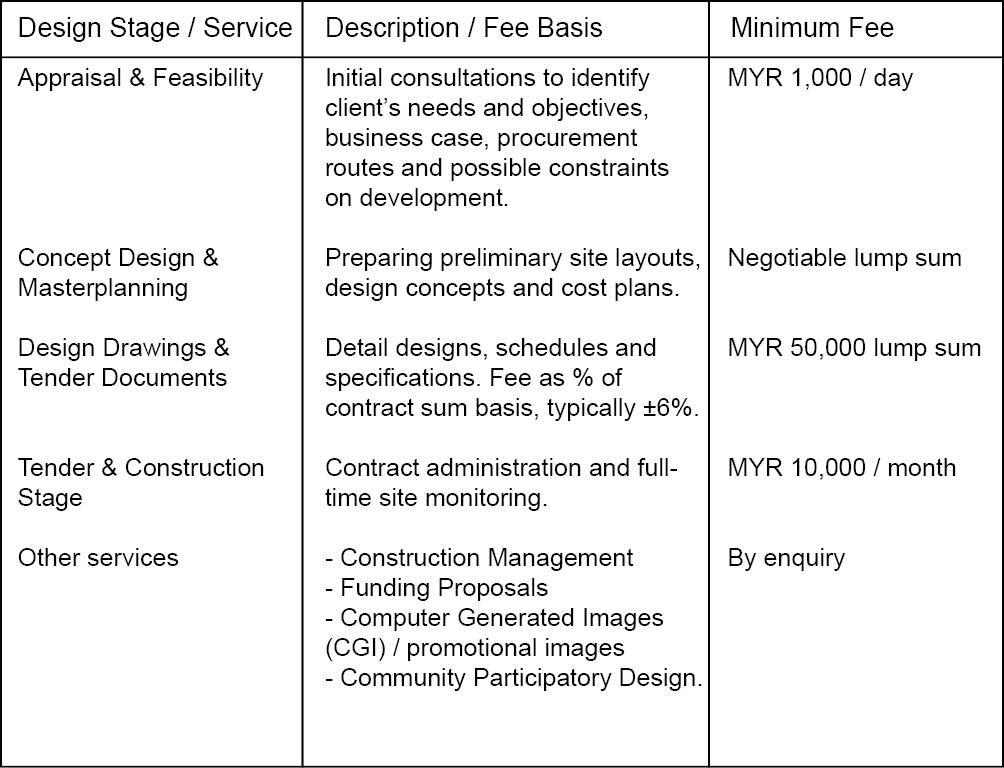 Community Design Services
Arkitrek believes that the benefits of good design should be available to everyone. If you are a community or environmental organisation and have a project that will create high social gain, please contact us. We may be able to help by providing discounted or pro-bono services. Your project might also qualify for our student design/build programmes.
Arkitrek Design/Build Programmes
For details of our experiential learning programmes for architecture and engineering students please visit the Arkitrek Camp page. Design/build programmes, workshops and green building masterclasses can also be arranged for schools or corporate groups and can provide excellent CSR, team-building and educational benefits.